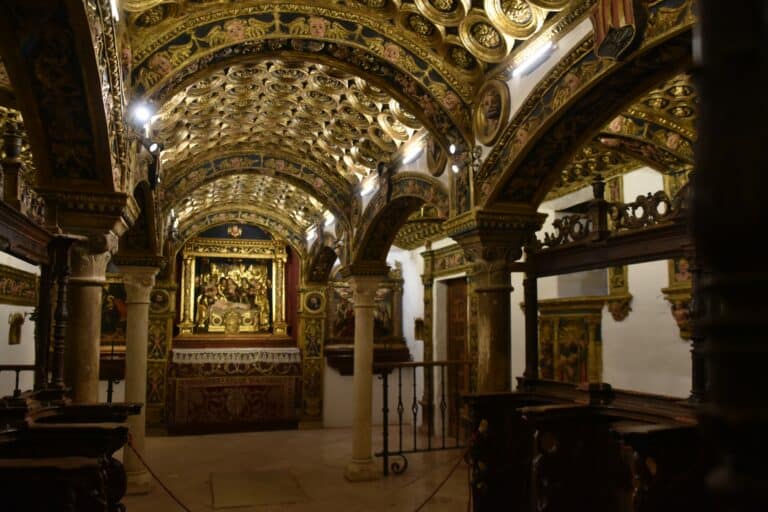 [Nov. 2021] The most famous tourist attraction in Osuna, a town in the Andalusia region of Spain, is probably the church called Colegiata de Osuna.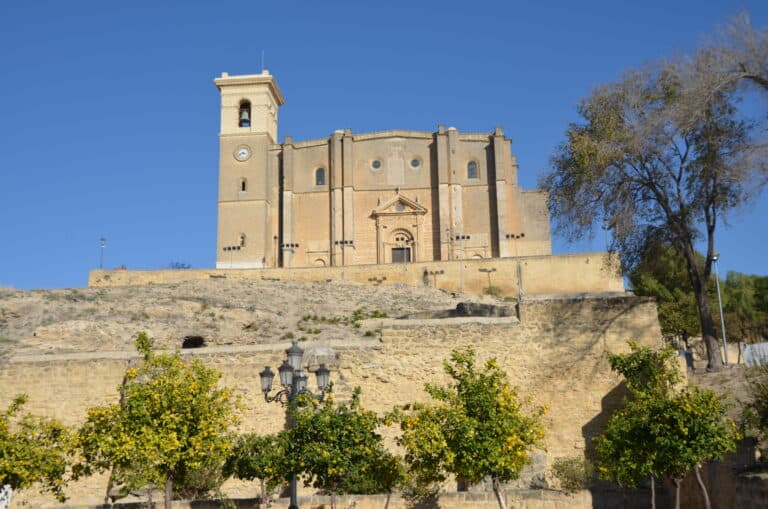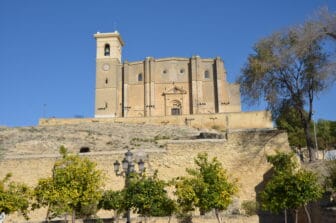 Even the unskilled tourist information officer was proud of this.
It stands proudly on the hill.
The exterior looked simple, but the inside was gorgeous.
It's a 16th century building apparently.
It cost 5 euros per person to enter.
There was a guide to show us around, but only in Spanish.
We got an English pamphlet and sometimes supplemented it in English, though.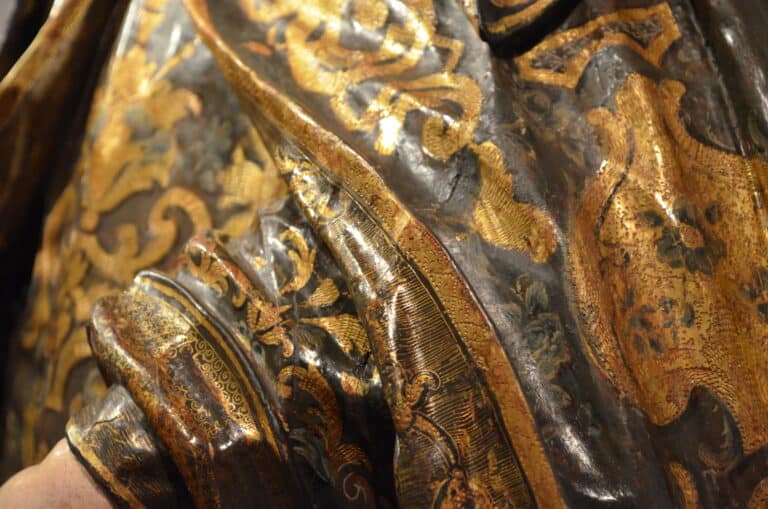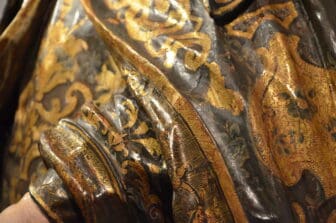 The chapel where the Dukes of Osuna is buried was the highlight.
It was a luxurious room with decorations with the low golden ceiling.
Then there was an explanation how to make the mannequin-style statues often found in Spain and South America.
Apparently they paint black on gold and drawing a pattern by scraping the black part.
I had a feeling that I learned how to show the colours in the similar way somewhere.
I wonder if it was a wood carving, Kibori Tsuishu in Niigata prefecture in Japan.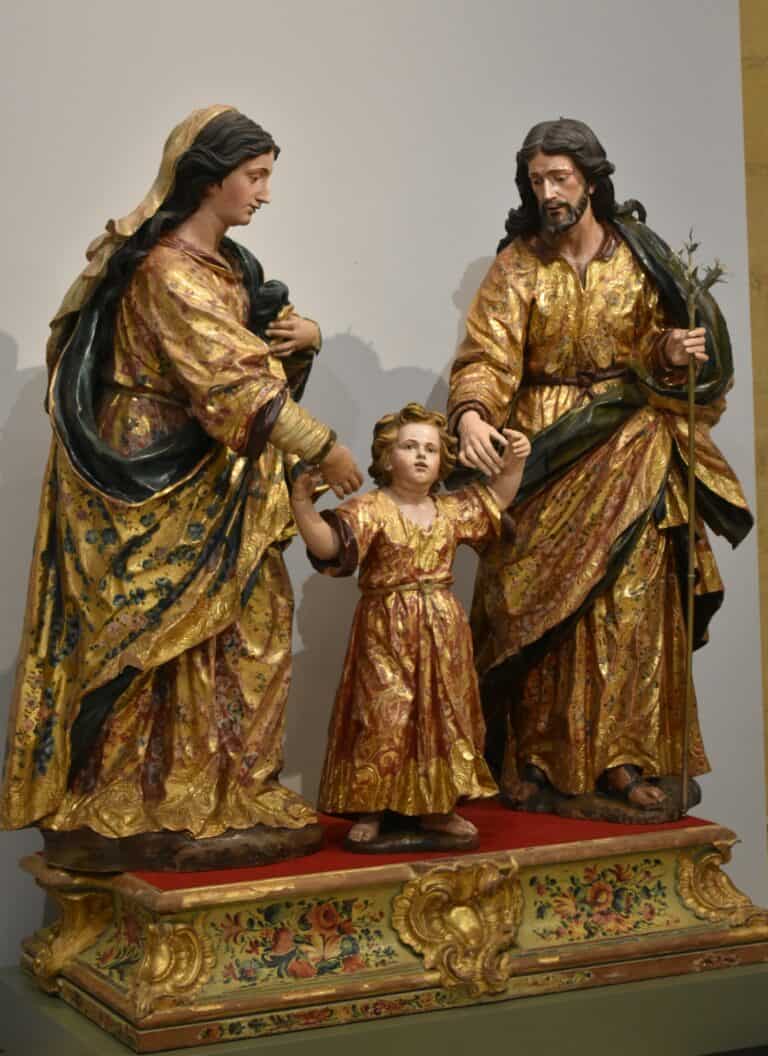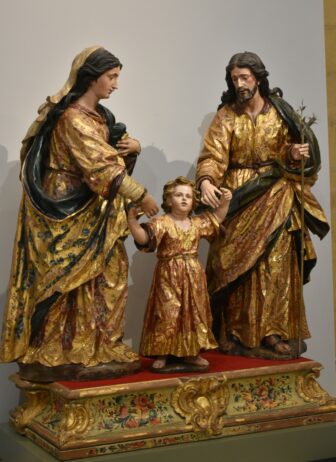 As a special exhibition, statues depicting St. Joseph, the husband of the Virgin Mary, were lined up.
Here, the guide explained in English, and according to her,  Joseph, who used to be depicted as the elderly, was gradually becoming younger and more like Christ.
He must have been a good person anyway, who raised Christ splendidly while knowing that he was a child of another person.
It took about an hour and a half to visit this church, and I was a little tired, but soon after getting out of it, I noticed another famous place to visit, the Encarnacion Monastery just in front of us.
It was supposed to be open, but the door was closed, so we rang the bell.
It was a very small nun who opened it for us after a while.
She was a petite person, so much so that even I, who is small, looked down on.
With her guidance, we were shown the inside of the monastery.
However, the places where you can take pictures are limited.
The statues of Mary and Christ who changed their clothes were impressive, but I couldn't take a picture.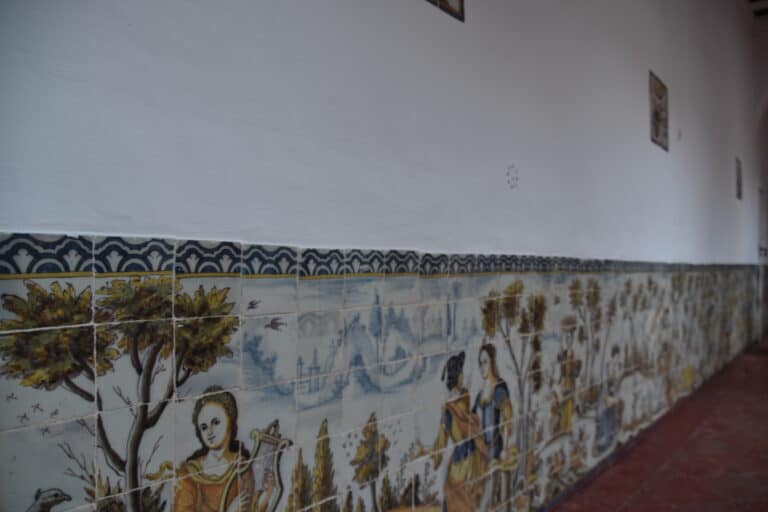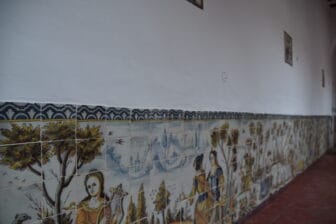 This reminded me of another statue of Mary we saw on Tenerife a few years ago which also changed her clothes.
Also, the tiles that surround the patio were unique.
It was a tile of a coloured painting depicting secular life, not the geometric patterns that are common in this region, and apparently it is very rare here.
She was a nun with little service spirit unfortunately, and the explanation (Spanish only) was mechanical.
Talking to her, my husband found and told me that she was a type of nun who didn't interact with the world, and that there were currently 14 nuns living here.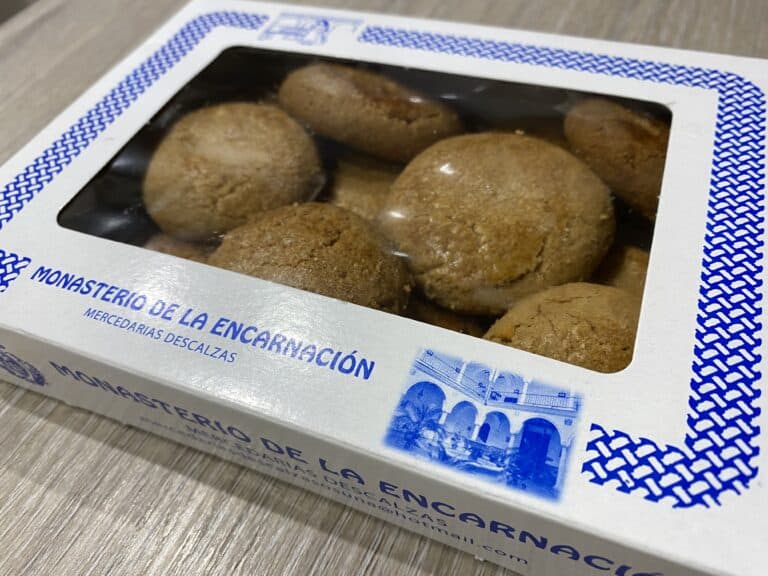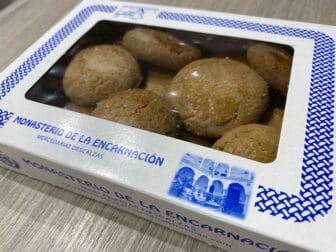 After the tour, she became a saleswoman and sold their biscuits.
The nuns are making them here, so we bought lemon-flavoured and cinnamon-flavoured biscuits from among about 5 types.
When we tried them later, I couldn't tell the difference between these two flavours at all.
When the sale was over, she seemed to be saying "what time is it now?", so I showed my mobile phone.
It was close to 6 o'clock, so she came out with us and firmly closed the outside gate.