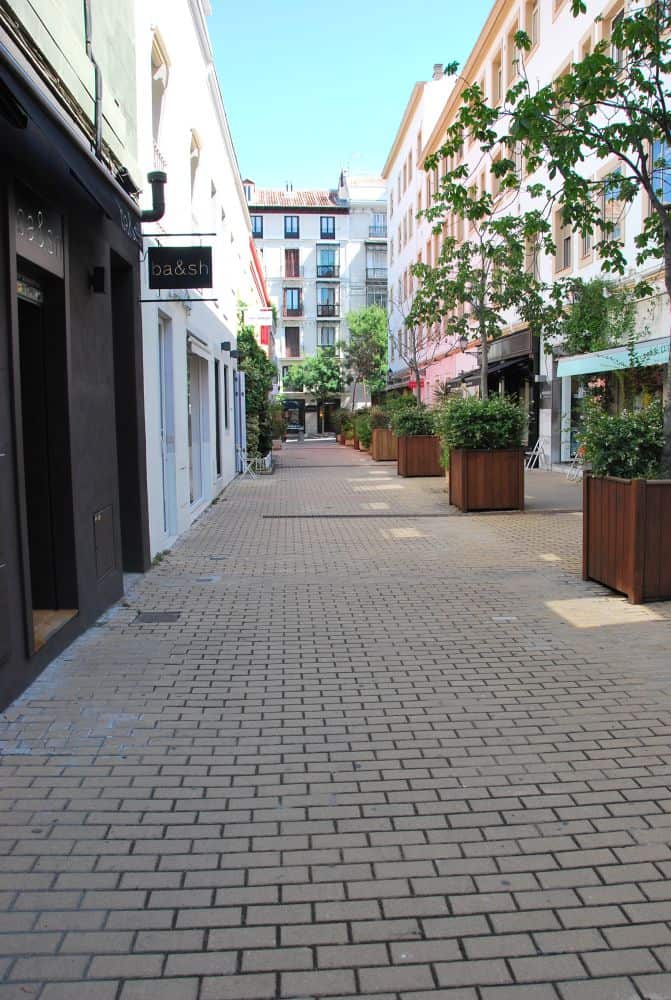 [July 2012] There was a shop I was planning to go in Madrid called Sybilla, a Spanish fashion designer.
There are quite many shops in Japan and I like her design with very original feeling.
First, I looked up the internet and found that there should be a shop in the same road as my hotel.
But When I got there, I found that the shop was closed.
Disappointed and given up, but then found another address in my guidebook.
So I went all the way there in the heat and looked for it, but again could not find it.
Instead, I found its sister brand Jocomomola shop.
After shopping there, I asked the shop assistant about Sybilla and found that her shop was closed about 3 years ago and now the business is running only in Japan.
Jocomomola shop is only this one in Spain and some of the small items sold in this shop was made in Japan.
All the time I was in the shop, I was the only customer.
And this area with famous brand shops were quite empty anyway.