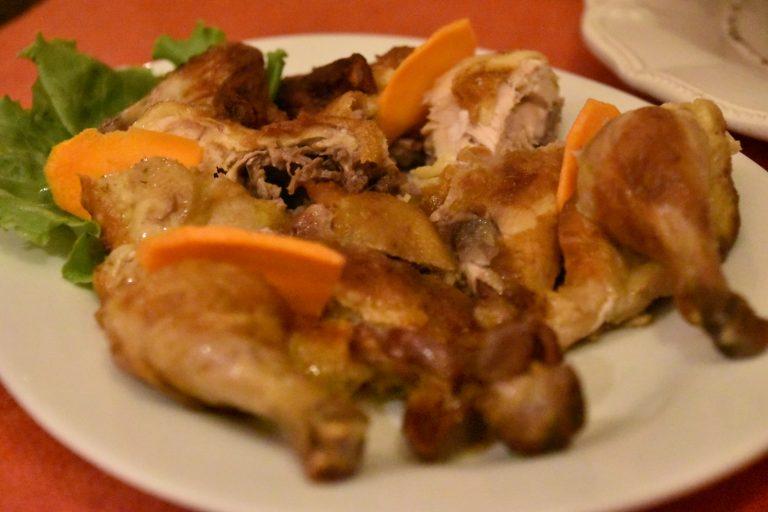 [ July, 2018 ] On the fourth day of our summer holiday in Georgia, we stayed for one night in Kutaisi, the third largest city in this country.
From Gori to Kutaisi, it took about 3 hours and I slept on and off.
On the way,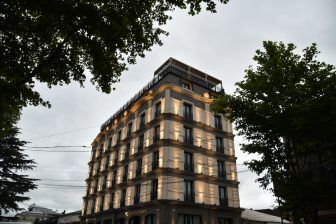 I remember seeing a green gorge, but I do not know where it was.
The hotel in Kutaisi was one of the Best Western hotels, which you see everywhere in the world, and the room was not special, but it seemed outstanding in this town.
There was a river, called Rioni, in the city and we had to cross the river to get to the centre of the town from the hotel.
In fact,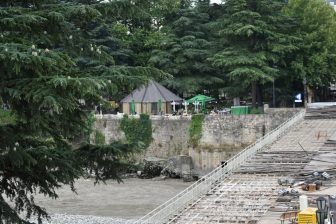 there was a bridge just next to the hotel, but it happened that it was under construction, so we had to walk quite far to the other bridge.
Although there was a restaurant in the hotel, we went all the way to a restaurant called Palaty, which was recommended by our guide.
This restaurant was neat and seemed to be very popular among foreign tourists.
This was the day of the final match of the FIFA World Cup and the room with the TV was already full and lively.
We were not that interested in the match, so we took a table in the other room, though my husband sometimes went to see the TV in the next room.
In the restaurant, we ate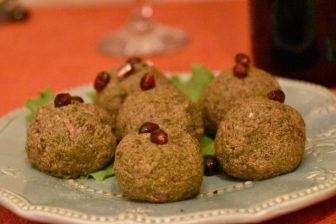 balls made of spinach and walnuts (We expected it to be a light salad, but in fact it was rich and quite heavy), Chicken in walnut sauce (They called it walnut sauce, but the sauce tasted a little bit like curry) and Chicken Tabaka.
This Tabaka was excellent.
It is a kind of roasted chicken, but garlic and some herbs are added and the surface is nice and crispy.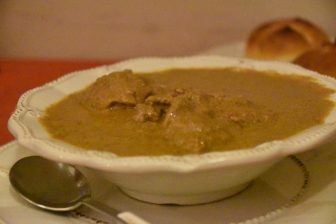 You can see it in the menus of many Russian restaurants around the world, but it is originally Georgian.
I think it was so good because the chickens in this country are never broilers, but free range.
They were walking around the ground with their free spirit, so the meat of them is firm and tasty.
I was so impressed by this Tabaka that I had it twice more during this holiday, but I think this particular one was the best.
We also had Chacha first time here.
Chacha is a strong alcoholic drink like vodka, made from the residue of grapes after making wine.
My husband enjoyed drinking a glass, but for me it was too strong.