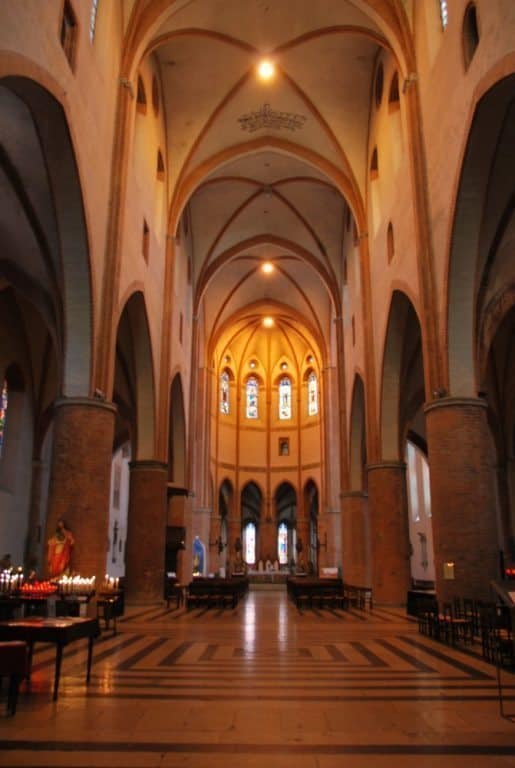 [ June, 2013 ] In San Francesco chuch in Piacenza in Italy, I had a wonderful experience.
After looking around in the church, I was called by one local man in Japanese,"Are you Japanese?".
He is Father Muratori.
He went to Nagasaki in Japan for mission long time ago and went to Brazil with Japanese immigrants.
Now he is nearly 90 years old.
He was with a Japanese woman, Ms.Mori.
She is a musician and has been living in Piacenza for 20 years.
She works as an organist here in the church.
She told me that this pipe-organ was made in the 18th century and this 12 th century church has got a briliant sound.
So I could not help myself saying "I wish I could listen".
Then she said 'Shall I play a bit? " and played the organ for me.
I am very thrilled.
The sound, the performance and the atmosphere were all wonderful! Father Muratori assured me saying " the sound of this church is almost perfect".
By the way, I saw some beautiful frescos on the wall of this church.
According to Father Muratori, this was discovered only 5 years ago.
Apparently, when the plague struck here, they painted all the walls in the town for disinfection and the fresco was totally forgotten until they did some restoration work 5 years ago.
Italy is really deep….