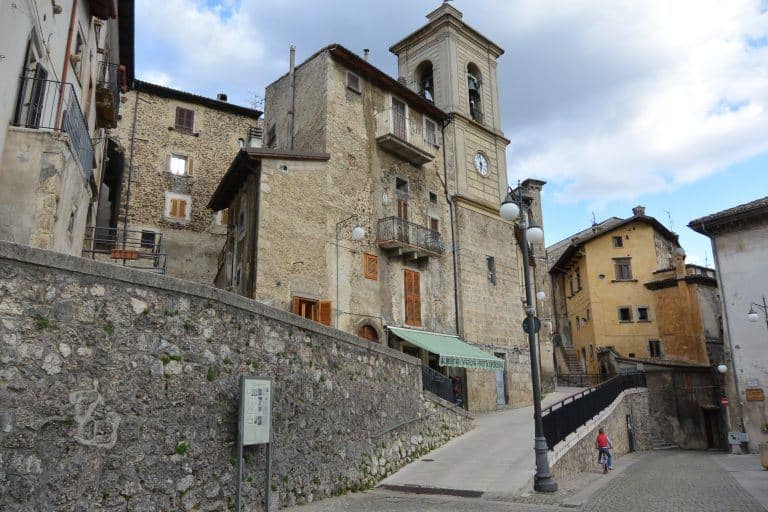 [ Apr.2018 ] We left Sulmona in Abruzzo in the middle of Italy and headed for Scanno, the smaller town.
We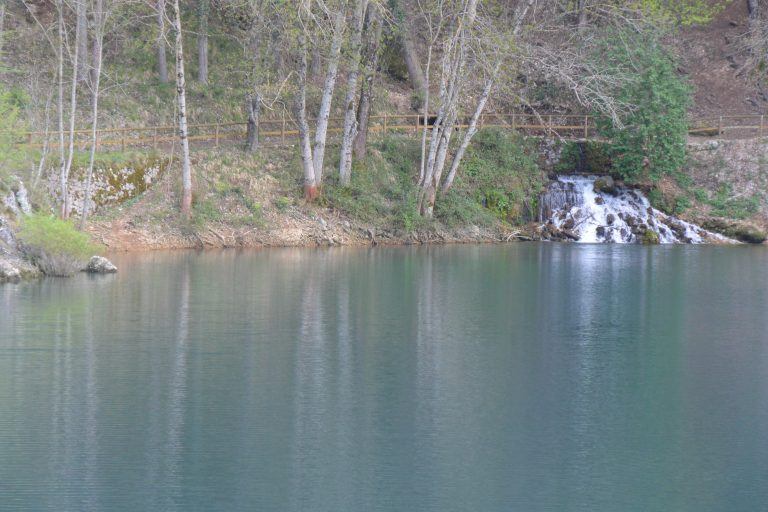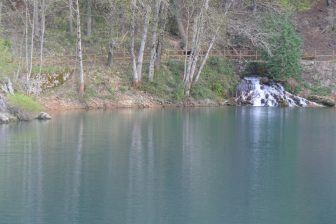 went through a deep valley with a river at the bottom and came out to a lake where the river starts flowing.
We stopped here and crossed the bridge to the Church of San Domenico.
San Domenico lived in the cave at the back of the church in the 10th century and died there.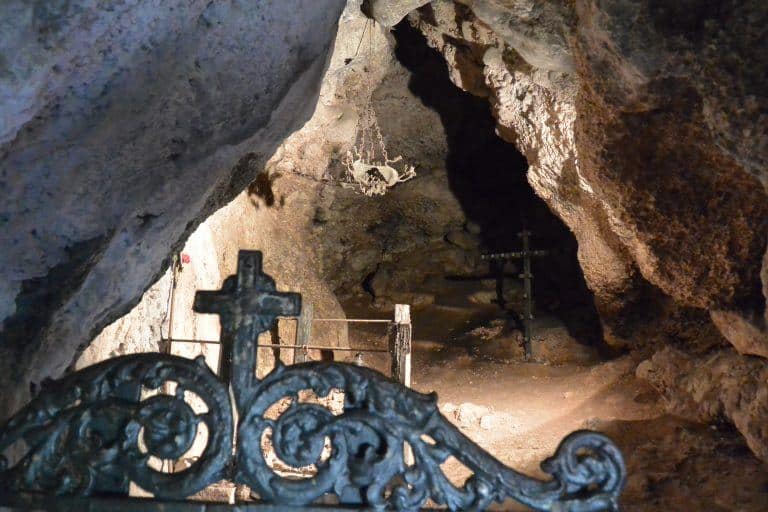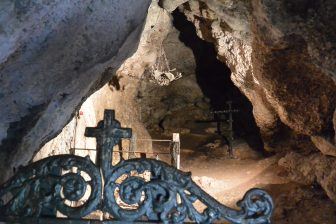 We had scorching sun until then, but when we were there at the lake, the sunlight grew dim and the silence was profound.
The colour of the water, of which I forgot to ask the name, was a beautiful deep green like a rough emerald.
After this, we passed another lake and apparently the it is heart-shaped if you look at it from above.
It is called "The heart of Abruzzo".
This lake has some facilities for activities and the atmosphere was much lighter.
Then,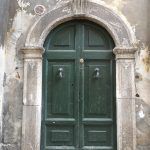 we arrived in Scanno.
Scanno is a bigger version of the villages we saw on the journey, which are stuck on the slopes of hills.
According to Guido, our guide, this town is one of the key points on the Roman road from Rome to the Adriatic Sea.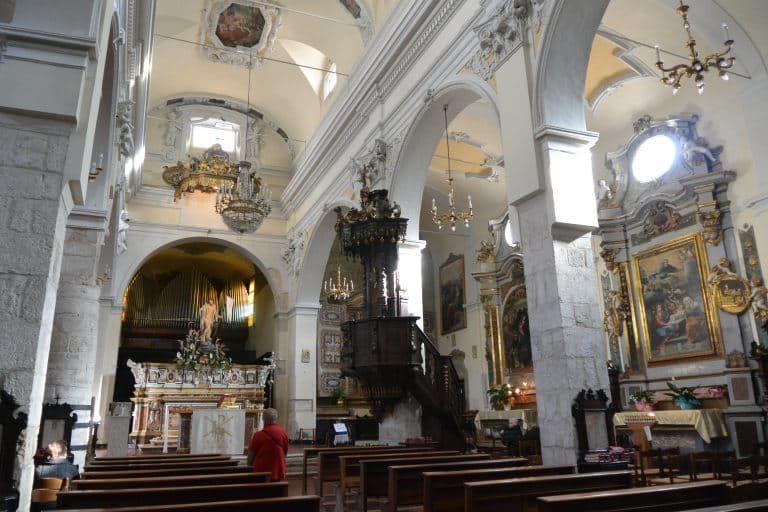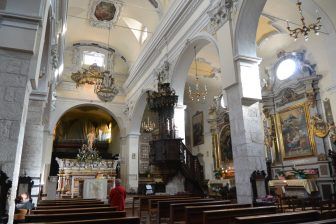 Apparently, there are three places like this one in Abruzzo and the doorways are in a particular shape specific to these three towns.
Scanno is a small town with the population of about 1900.
Guido took us to the Church of Santa Maria della Valle, facing the main square in the town, saying "The only important building here is this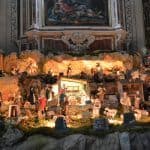 church".
The facade is flat and square like those three churches we saw in Sulmona.
It has a long history starting in the 12th century, but because this is an area with experiences many earthquakes, it was rebuilt and restored many times.
The most valuable thing is the altar made of polychrome marble, which was made in the early 18th century.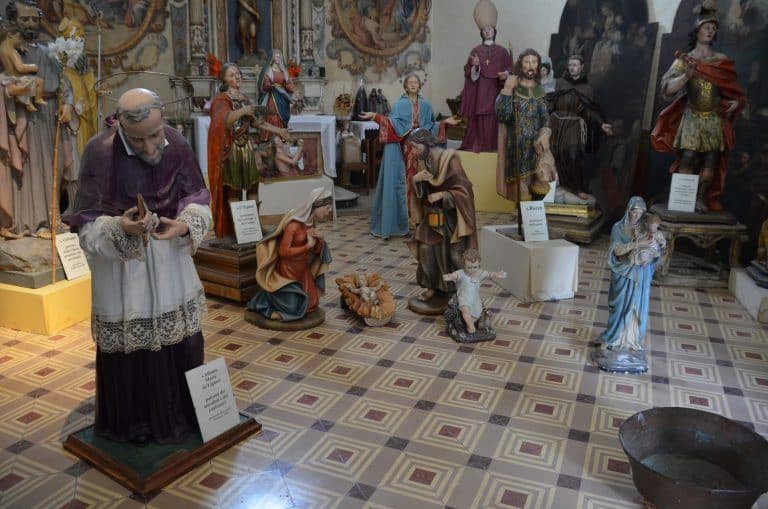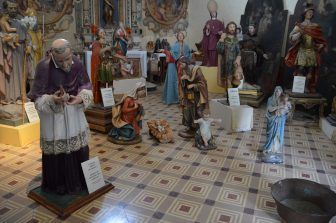 At the back of the church, there was the Nativity scene displayed, even in April.
The atmosphere was unpretentious rather than solemn there.
That was the only church we went to in this town, but we saw an ex-church where various statues from many churches were displayed.
It was not exactly a museum, but it looked more like the statues had been put there temporarily.
Apparently, in this area, there were a few cases of theft of religious statues from small churches, so they put them all together so that they can monitor them easily.
Each town has their own reasons.