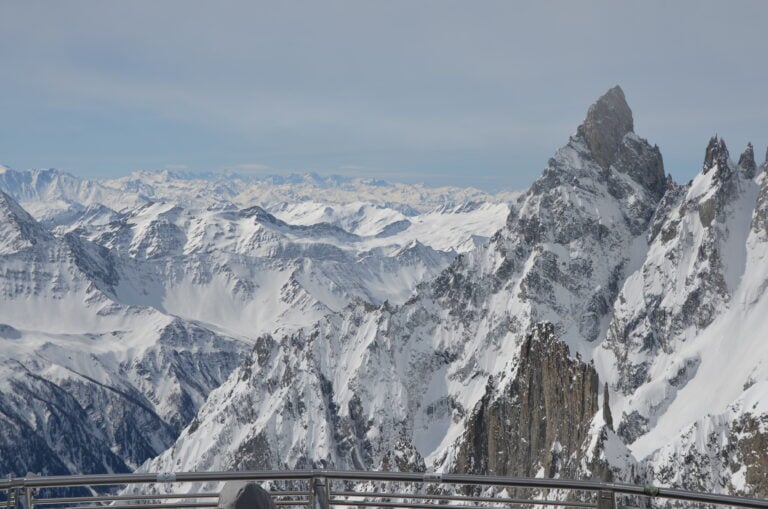 [Apr. 2023] The Skyway, a ropeway that goes up to Monte Bianco from Courmayeur, a resort area in the Valle d'Aosta region in north western Italy, costs €59 per person for a round trip.
I imagine there will be no one who buys one way.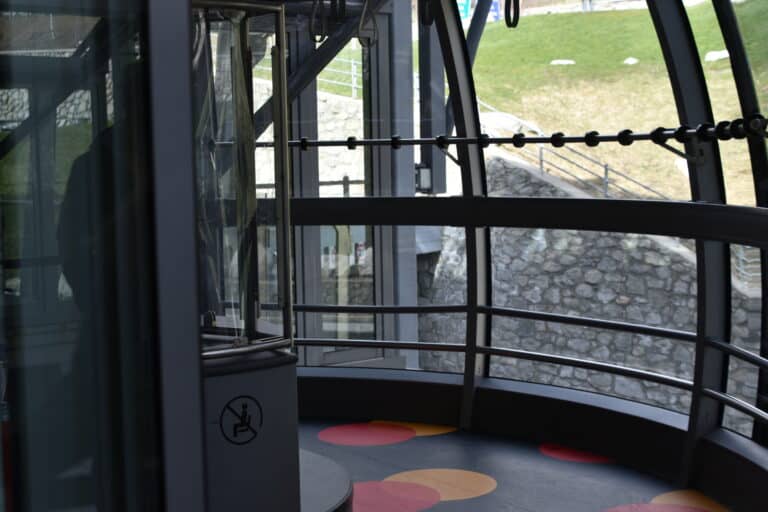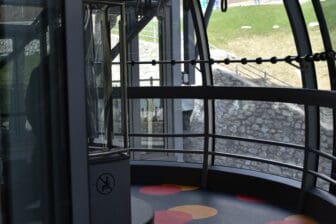 It was quite expensive, so we hesitated for a moment, but we thought that we might not have another chance, so we decided to splurge.
At the time, I thought, "The fare is so expensive taking the unfair advantage of tourists" but by the time we were coming back down, I was thinking "Building this kind of facilities at such an incredible place and maintaining it must be costly, so the expensive fare is understandable."
This is worth riding!
By the way, it seems that it is a little cheaper to buy tickets online in advance.
The main purpose of our trip was the hot springs, and to be honest, we didn't know about the Skyway, so we decided on the spot.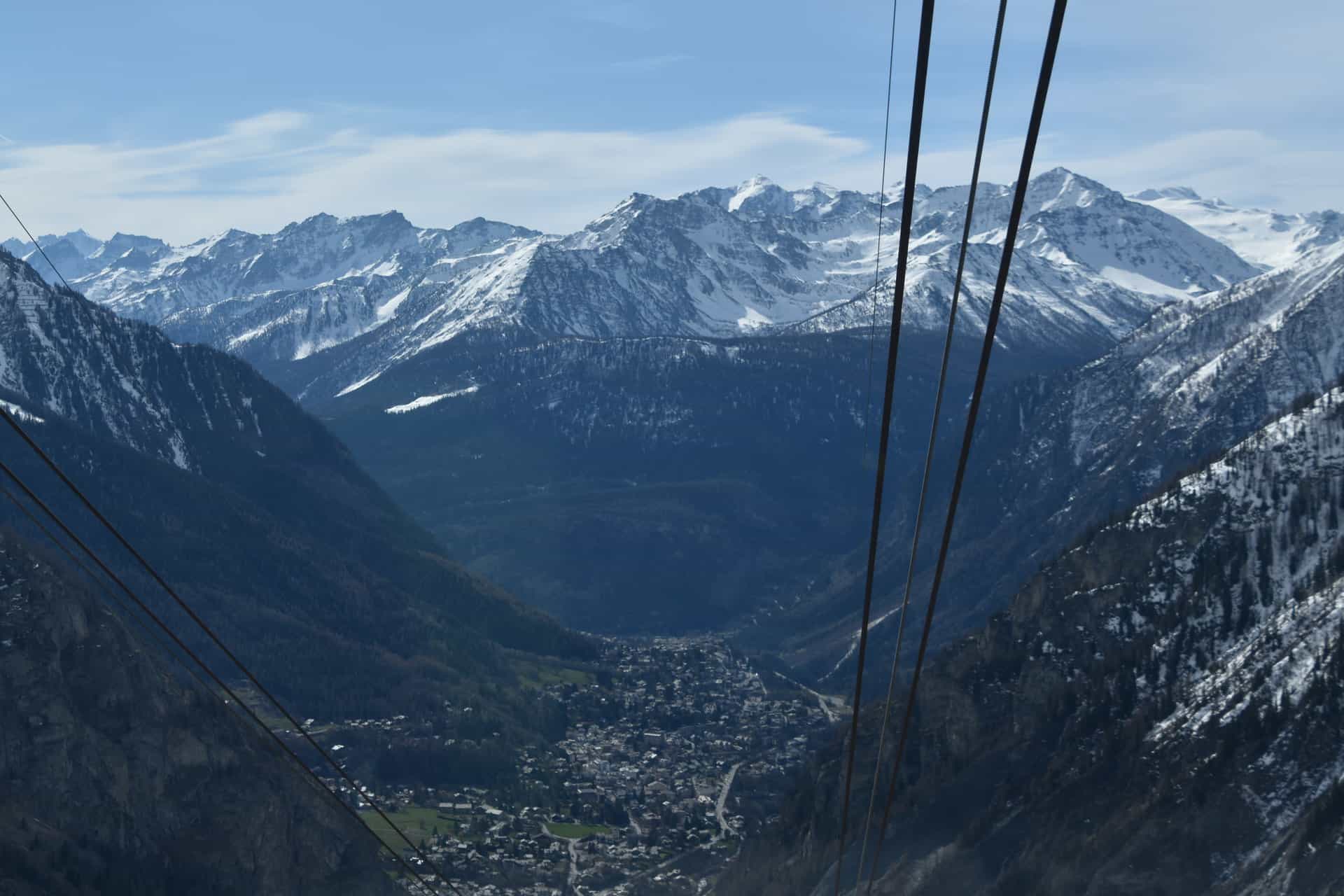 According to internet information, this Skyway opened in 2015.
An 80-passenger gondola will take you to Punta Helbronner at an altitude of 3466 metres in 15 minutes.
We stopped at the toilet at Pavillon, a transfer station on the way, so it took a little longer.
Courmayeur, the starting point, is already 1,300 metres above sea level apparently.
And this gondola is excellent.
It rotates slowly as it climbs, so you can enjoy a 360-degree view of the scenery wherever you stand.
My friend told me that there are other ropeways like this somewhere else, but it was my first experience, so I was very impressed.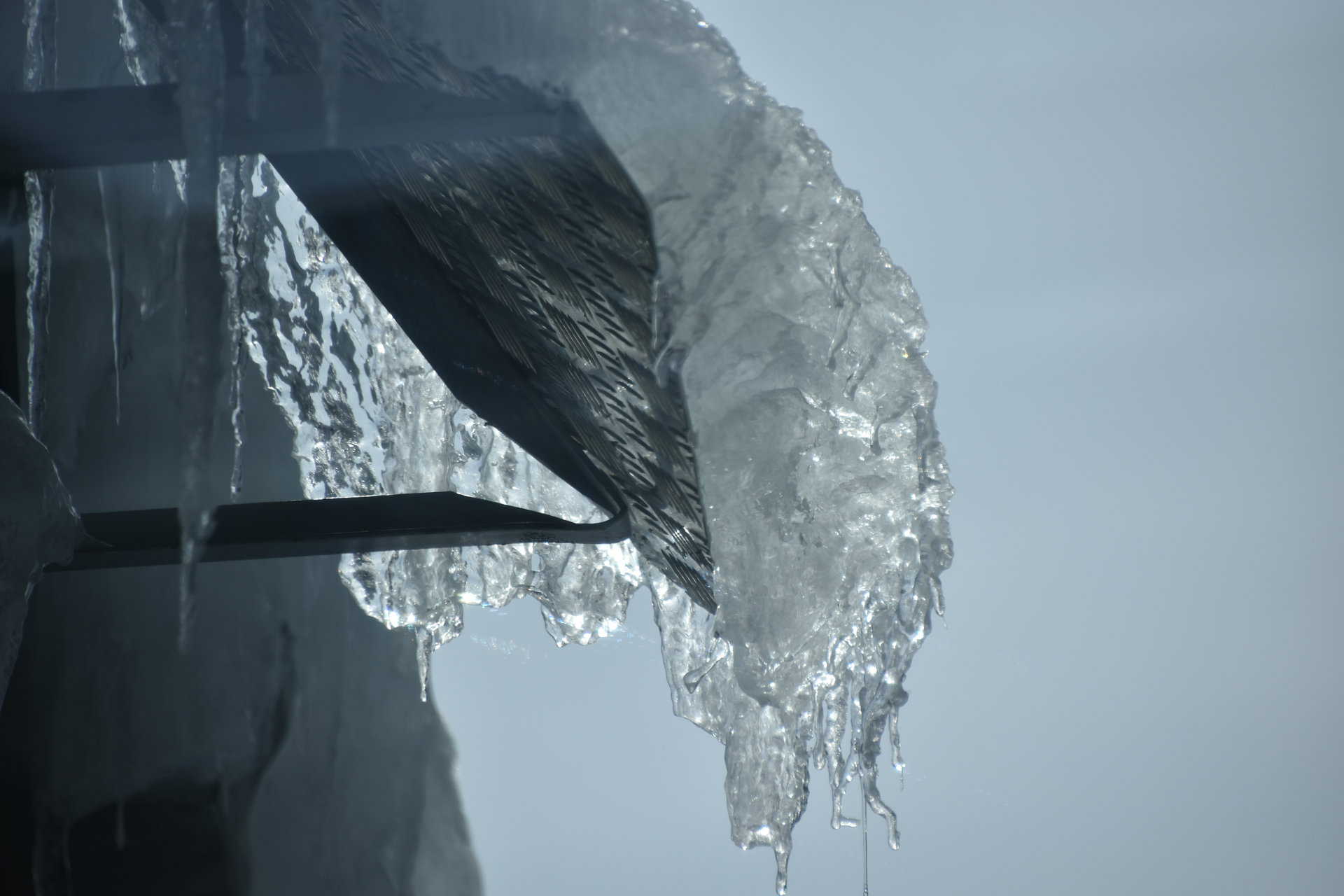 We climbed to 3466 metres almost all at once, so I felt dizzy when I got off.
I didn't feel sick and didn't even get a headache, though.
We went outside and climb to the highest observation deck.
It goes without saying, but on this day in early April, the cold was unimaginable.
But the scenery was so beautiful that I was more excited than feeling cold, so I kept pressing the shutter of my camera.
Later, the temperature I saw on my phone app was minus 10 degrees.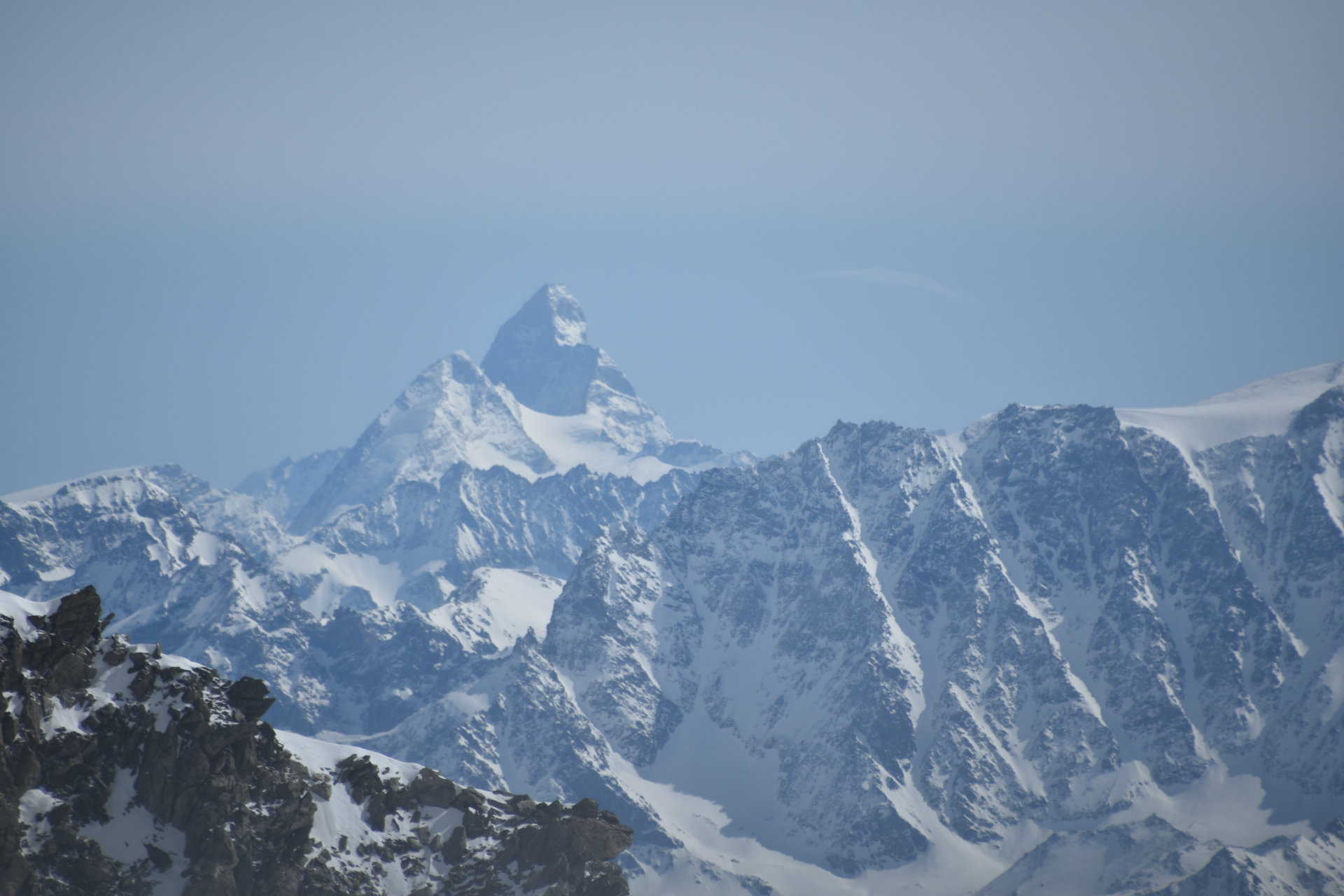 My husband is sensitive to the cold temperature and had kept shivering on Mount Teide in Spain a few years ago, and at this time he said that he lost all feeling in his hands.
The summit of Monte Bianco, which is 4,810 metres high, was hidden behind clouds, but the rest of the mountains, including Monte Rosa and the Matterhorn, were clearly visible.
We often fly back and forth between London and Milan, and on sunny days, we see the beautiful Alps from the aeroplane.
And now it felt like we landed on them and were stepping into them.
After returning indoors, we had a cappuccino, sweets, and a macchiato at the cafe here, and relaxed while looking at the scenery.
I was curious about how expensive the cafes in this place were, but the total bill was €14.20, which was quite normal.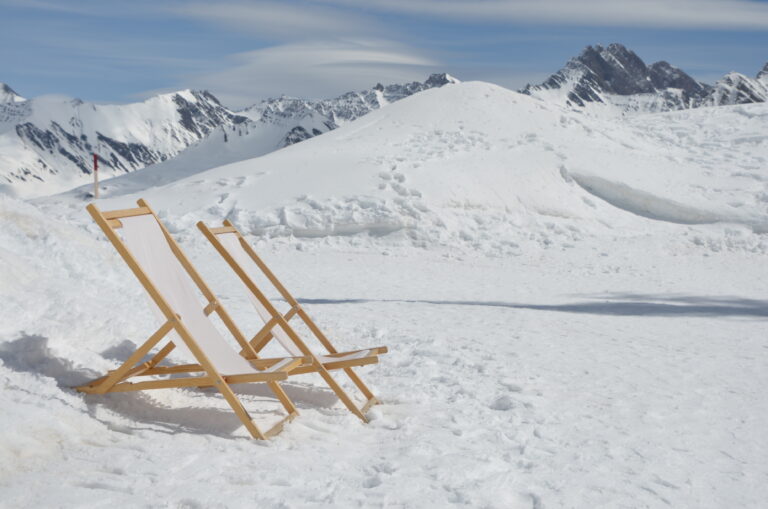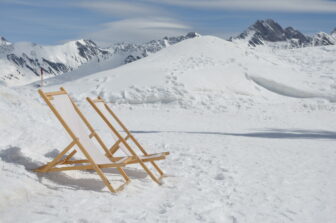 There was also a border with France in one corner of the building.
It was closed, though.
After that, we went down to the Pavillon station, the relay point, and when we went out of the station building, we saw deck chairs lined up on the snow.
There's also a nice cinema here.
It's free to enter, and there was a video showing this area while there was no one watching it.
It was just a good resting place, so we took a break.
It was a video about glaciers which are melting and disappearing due to global warming.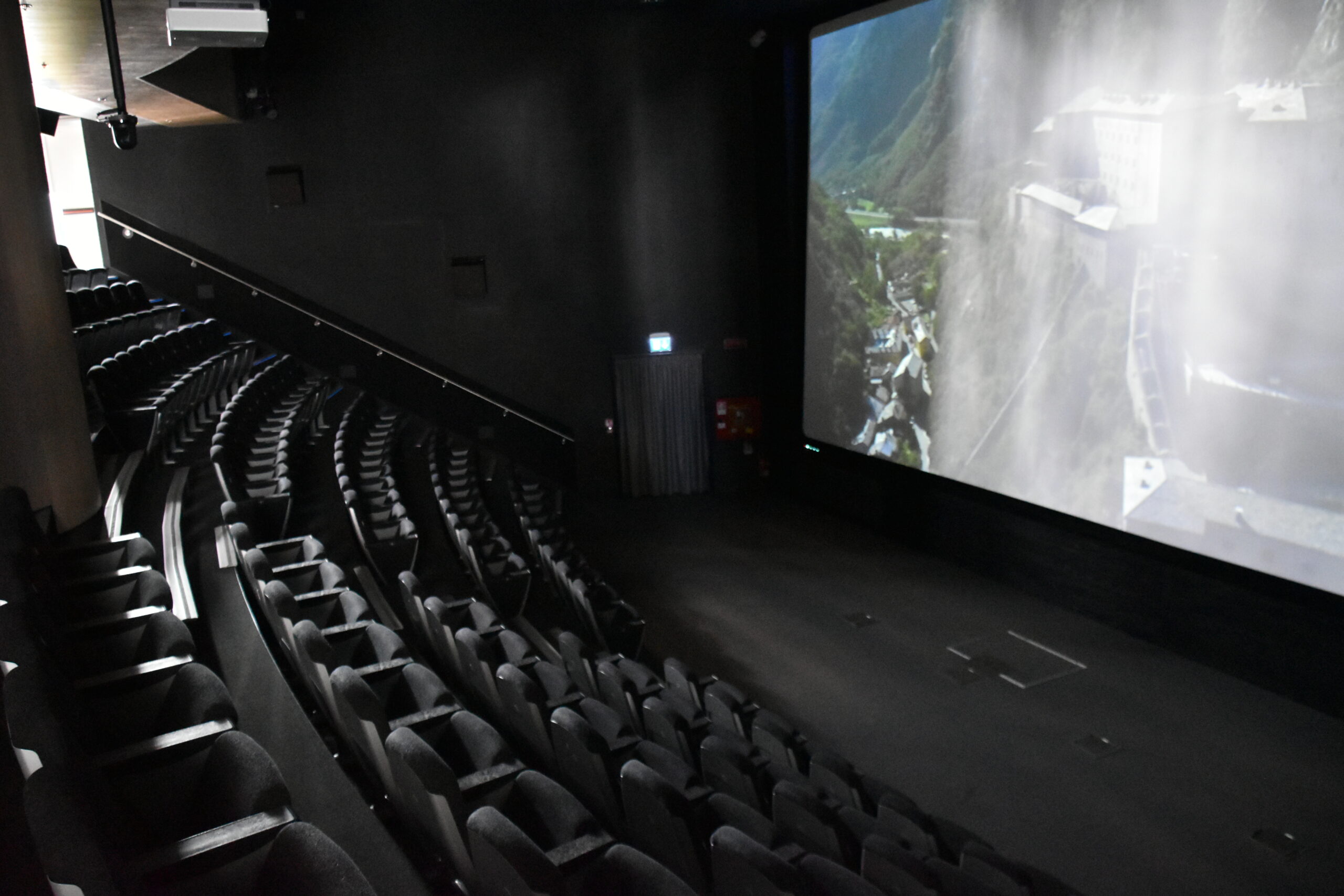 And so we returned to this world.
All the mountain pictures I took were similar, but thanks to these snow mountains, I felt my heart was completely cleaned.
Valle d'Aosta is the perfect destination for refreshment, as the body was washed in the hot springs the day before, and the mind was washed in the mountain scenery on the day.