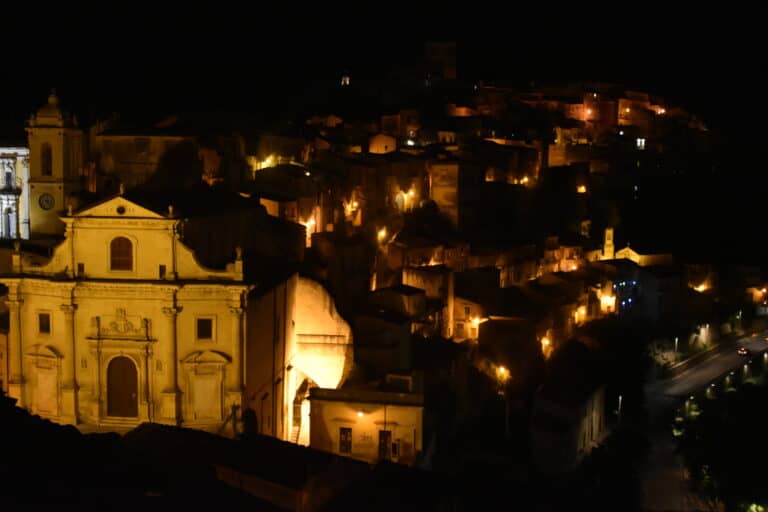 [Sept. 2022] We boarded a single-car train that arrived 10 minutes late from the Modica station in Sicily.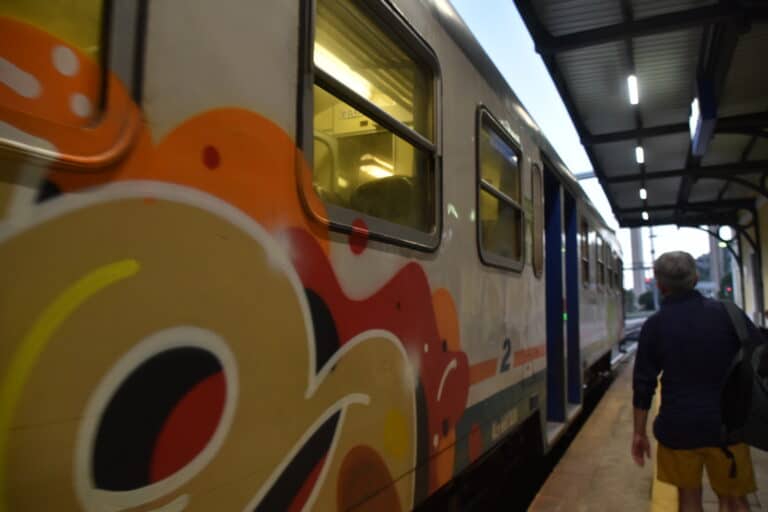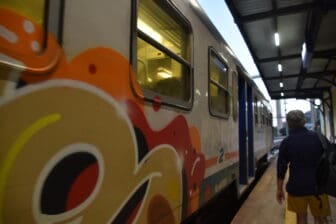 Our destination is Ragusa.
It took only about 30 minutes, but it went like an old man walking at his own slow pace on the darkening lonely road, which reminded me of the train we rode in Roccella Jonica in Calabria some years ago.
It was pitch dark when we reached Ragusa.
We took a taxi waiting for us, arranged by the hotel staff.
And to Intervallo Boutique Hotel.
Located on the hillside of Ragusa Superiore (new town), it is a neat little inn with a perfect location.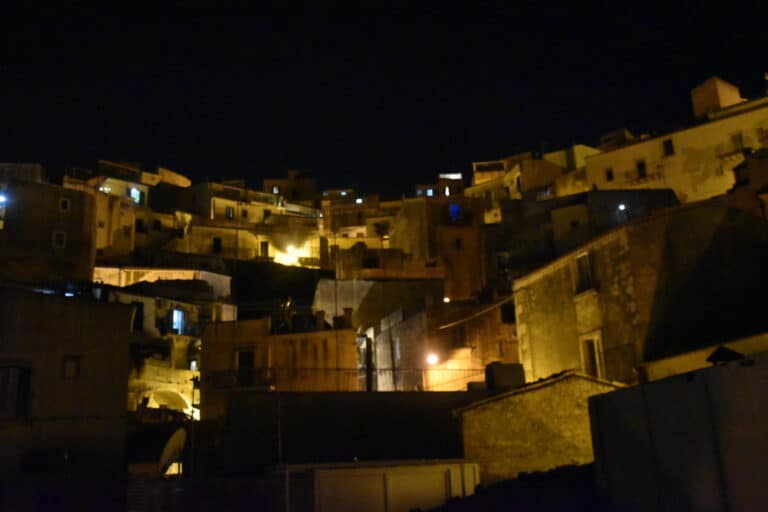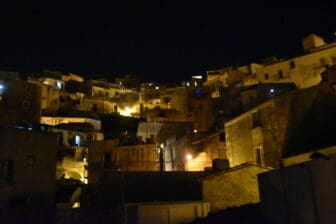 Before going to the room, we were led to the terrace, which is their selling point.
The night view of Ragusa Ibla (old town) spread out in front of me, and I couldn't help but gasp in surprise.
This is the view that I wanted to see again.
The last time we visited this region, we stayed in the coastal district of Marina di Ragusa, about 25 kilometers down from the inland hills of Ragusa, so I wasn't able to enjoy this night view enough.
Looking back from where I stood, I could see the landscape where the houses of the old part of Ragusa Superiore overlap.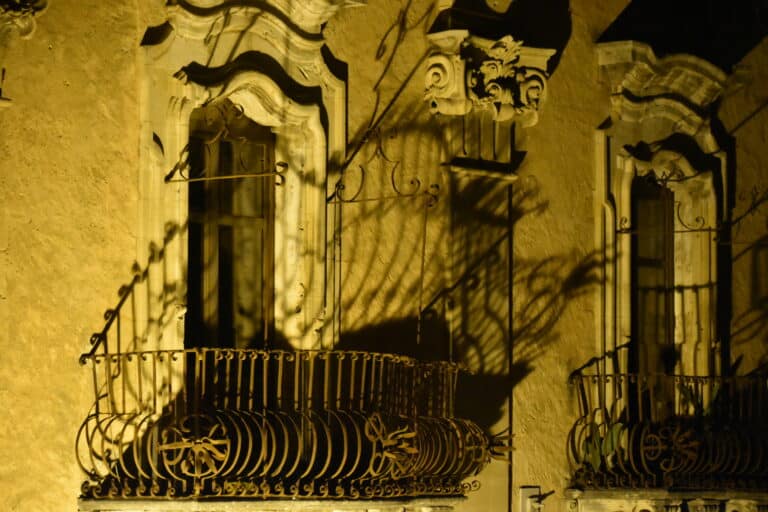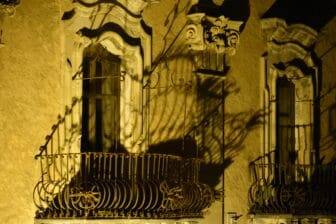 Right next to the hotel, the balcony of an old mansion cast an interesting shadow.
This hotel was run by a woman named Giusy.
She is a brisk and talkative person who loves Japan.
She said , "I think I was Japanese in my previous life," and that she was taking piano lessons from a Japanese teacher living in Ragusa Ibra.
I was surprised to hear that there is a Japanese person who have settled down in a place like this, which is so beautiful but somehow has the feeling that it was forgotten by the world.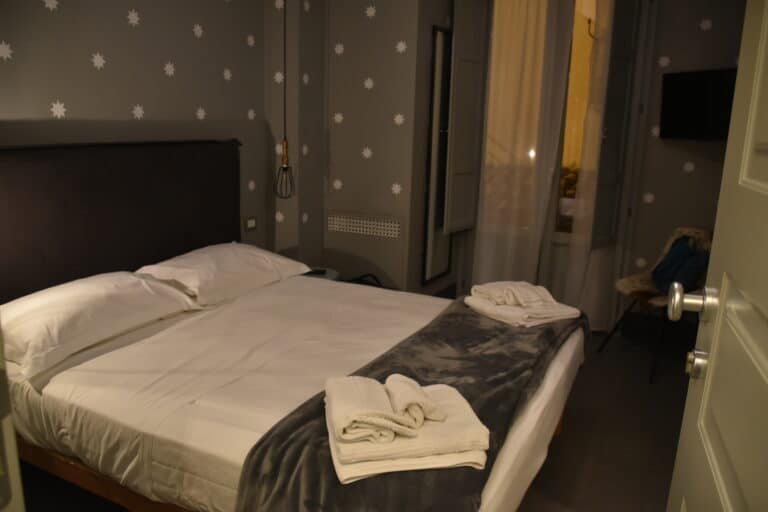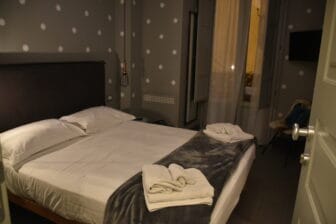 Ragusa Superiore is newer than Ibra, but it was built after the 1693 earthquake, so even though it's new, it has 18th-century houses.
The hotel was one of them, and it was a well-renovated old house built along the slope.
The rooms are small but well thought out and have the essentials.
Once, after putting our luggage in the room, we went up to the terrace again and spent a happy time drinking self-reported beer and juice from the kitchen refrigerator.