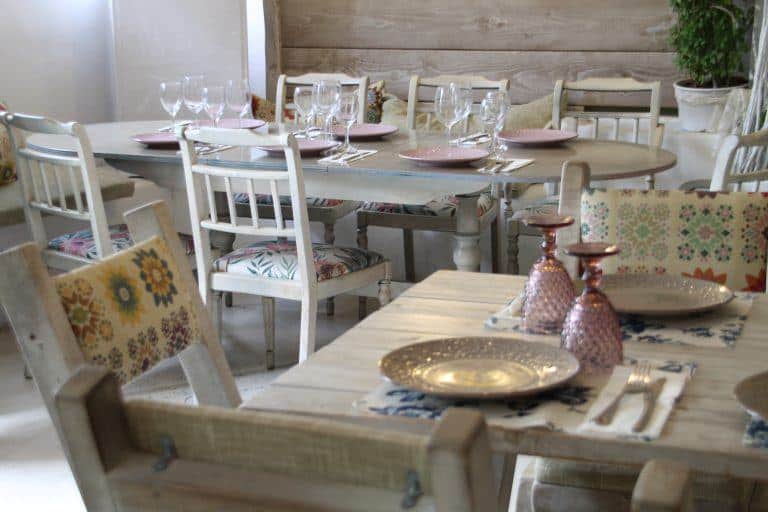 [ Sept.2017 ] When you hear the word Greece, you would imagine blue skies and bright sunshine, but on the next day on Zakynthos Island, it was cloudy.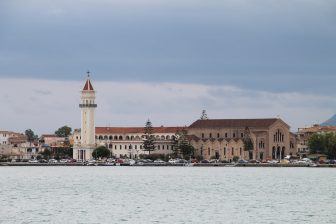 Because of the strong wind, the tour we had booked was cancelled, so we spent a day in Zakynthos Town.
There was only one main street there, and we went up and down there I do not know how many times during this holiday.
On that day we went to Agios Dionysious Church.
This is the church venerating the local saint called St. Dionysious who was born in 1547 and died in 1622 and known as "the saint of forgiveness".
And this church is one of the three important buildings which survived the 1953 earthquake.
There was a museum attached to the church (entrance €1) and those treasures which survived the earthquake were exhibited.
When we went out from there, the rain had started.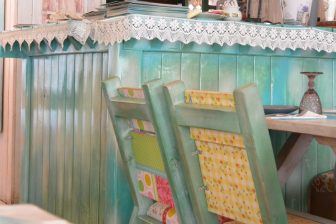 It was nearly the lunch time, so we headed for a restaurant we found on the internet called "Yard of Taste".
Zakynthos Town is small but it took a while to find it.
The restaurant finally we found was quite stylish.
As soon as we sat down, they served bottled water and a plate of Bruschettas.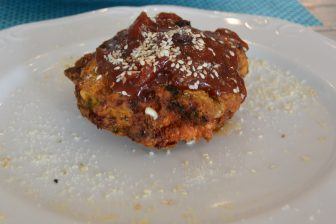 So we decided to take one starter to share.
The one we chose was fried Feta cheese mixed with some fruits and honey, which was really delicious.
We could have had one each really…
For the main, I chose pork fillet and my husband chose beef.
Mine was with mushroom sauce with sweet potato puree.
In fact, originally it was with Basmati, but I do not like it so much, so I had it changed.
The meat was grilled nicely and the mushrooms tasted very good.
We chose a bottle of Greek wine, which was not a local one, but still, it was so good that I ordered some bottles afterwards from a Greek wine dealer online.
After dinner, we tried a liqueur called Mastika made from the resin of mastic trees.
I have never tasted anything like this and it was OK.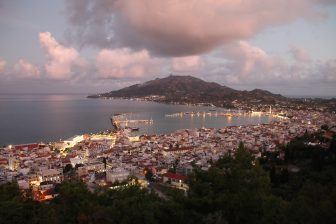 In the evening, we went up to a village called Bohali from where you can see the view of Zakynthos Town.
There was a ruin of a castle there, but it was closed.
The view was wonderful and we just sat there to watch the colour of the town changed and the lights were gradually turned on.