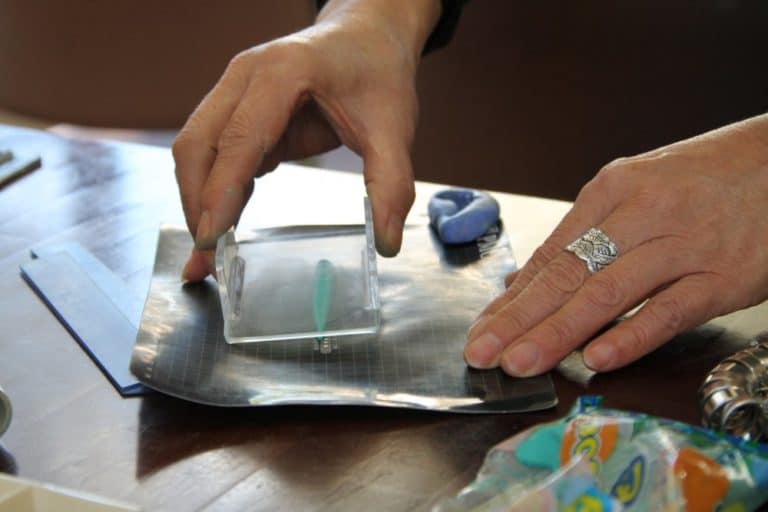 [ Dec.2013 ] We originally planned to go to Jogasaki from Izu Atagawa in Japan, but because we noticed a leaflet of the silver studio "A&M", we changed our tickets for Izu Kogen, while the station attendant looked at us suspiciously.
In this studio, anyone can make silver accessories using pure silver clay which is a mixture of pure silver powder, the binder and water.
First we chose a design from some samples, then put the clay into a mold to make a shape.
Then, we dried it and put it into an electric furnace for about 20 minutes.
Finally we brushed it to complete.
I made a ring with the shape of a dolphin.
It cost 4800 yen (34 euros, 28 pounds or 46 USdollers now) with 10g clay.
If you use 7g clay, it costs 3500 yen.
The important thing is that after you take out the clay from the bag, you have to work quickly, because the clay drys soon.
Anyway, the teacher will help you, so most of the people do not fail completely.
It was a great fun.
As the leaflet says " for the memory of a couple", the other customers apart from us were all young couples making the pair rings.