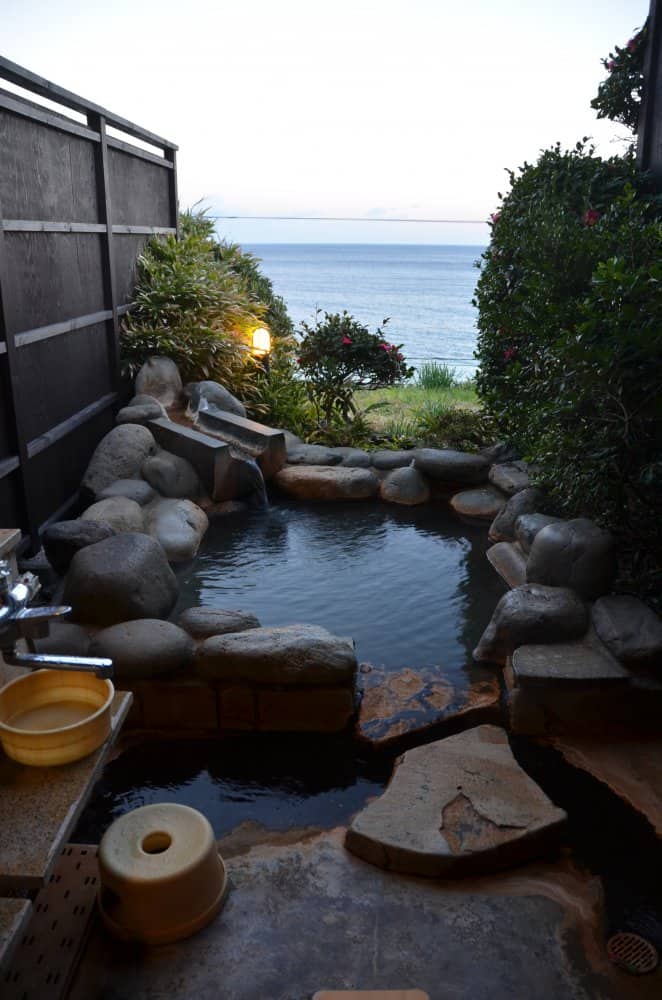 [ Dec.2013 ] We stayed in a Japanese style hotel called " Hiina " which my friend booked.
When I choose a hot spring hotel in Japan, the first condition is if there is a private open-air bath or not.
I want to enjoy hot spring with my husband and maybe because I have been living abroad for so long, I feel a bit difficult to join a lot of people in the bath naked.
In this hotel, there are free private open-air baths.
The photo is the one we had.
It was very nice with the sea view.
We also had a private indoor bath, too, as it was near our room.
Here they do not serve the meals to the rooms, but we had to go to the restaurant.
But there were partitions for each group, so it was comfortable.
We totally forgot about our big lunch, and enjoyed the big dinner with a lot of sea food.
I was impressed particularly the one called "dancing grilled sea cucumber" .
I was surprised to see the sea cucumber moving around by being grilled and I was surprised that it was very soft in my mouth.
Also, the Alfonsino boiled with soy sauce, a famous dish around this area, was very nice.