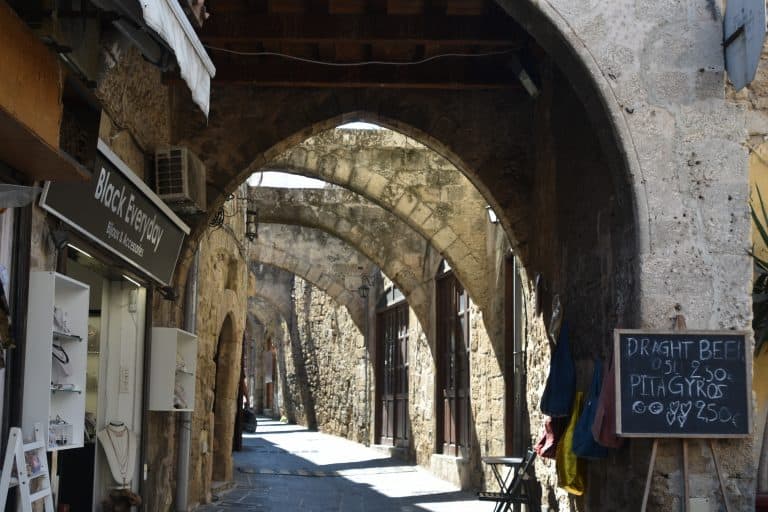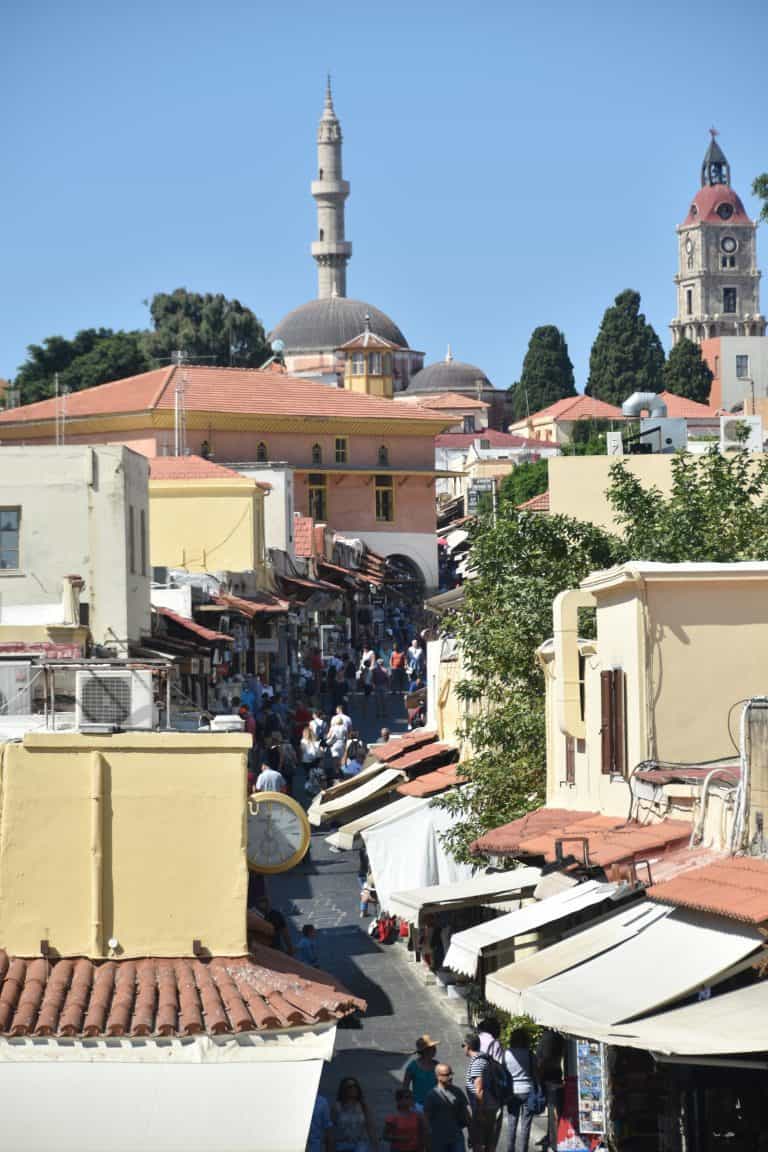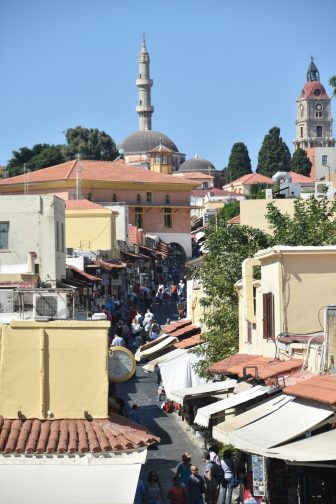 [ Sept.2019 ] In the old town in Rhodes Town, the centre of Rhodes Island in Greece, we also visited a building called Kastellania which was built in 1503.
This visit was possible because it was "the Open Day" and usually it is closed to the public.
There is a big staircase in the central square called Ippokratous Square and Kastellania is on top of the staircase.
It was used as a merchants' hall and one of the most important buildings in the town.
Currently on the ground floor it houses a library and at the piloti they had the headquarter of "the Open Day" event.
Apparently it was the 10th year since they started this event and they opened 15 of the buildings which are usually closed this year.
They were selling some goods for fund raising, so I bought a thin string bag (€5).
After that, we went to a mosque.
Within the old town about 7 mosques remains and three were open on the day.
The one we went was Ibrahim Mosque.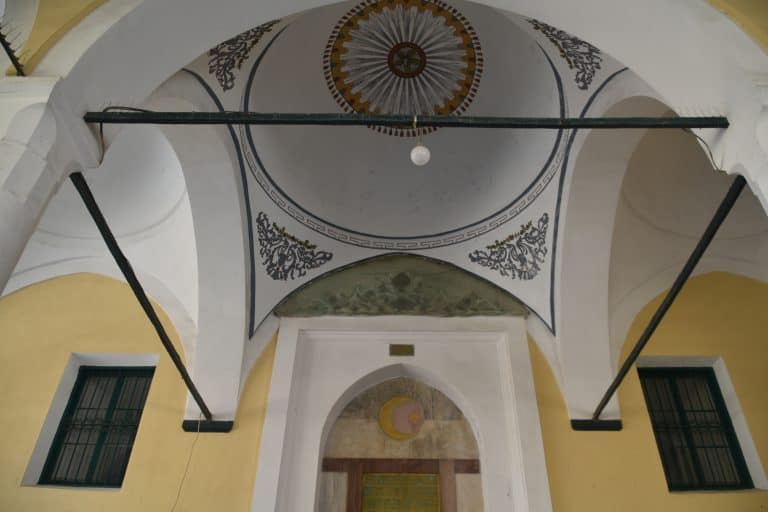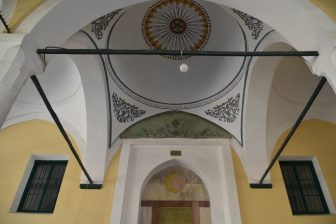 We went in taking off our shoes as it was a mosque and the photography was prohibited inside.
Unexpectedly, there was a microphone, an air conditioner and so on which indicated that they were using this mosque regularly.
That means that there are Muslims here.
I thought there were no Muslims in Greece because Greece and Turkey had exchanged their people sometime in the history.
Or is this the mosque for some new immigrants?
I looked up on the internet and found that when they exchanged the population in 1923 – 24, Dodecanese including Rhodes were under Italy, so they did not have to exchange the people.
That is why there are some descendants of Turkish from the Ottoman era.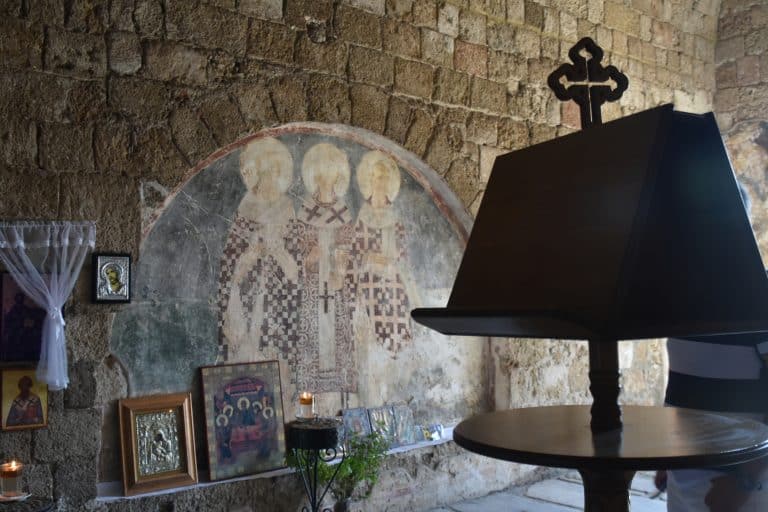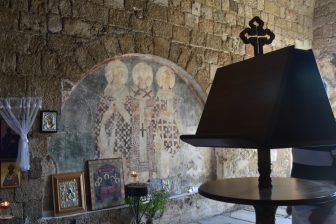 Apparently about 4000 Muslims are living in Rhodes Island.
According to the information we got at the headquarter of "Open Door", Ibrahim Mosque is the oldest mosque in the town, built around 1540 and the only one that has remained in continuous use.
The last place we visited was Holy Trinity in Chora near our accommodation.
It was a small Greek Orthodox church.
We could imagine that it used to be full of frescoes inside the church.
It was built in the 15th century for the believers in the neighbourhood, but later during Turkish time, it was converted to a mosque.