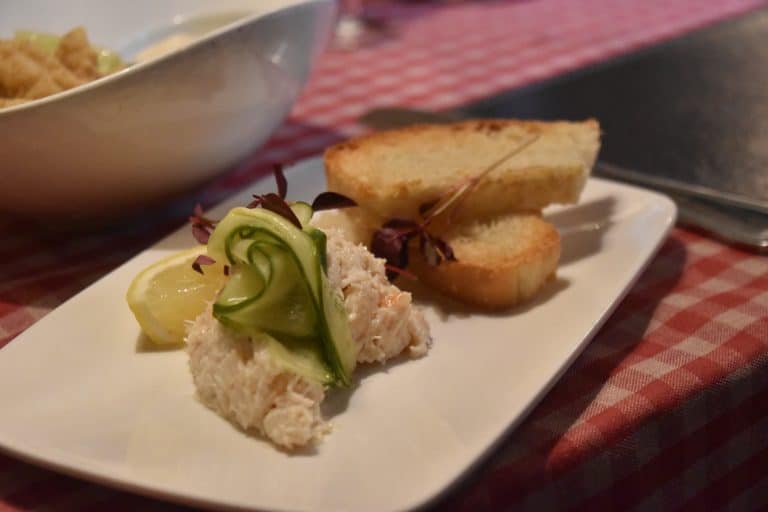 [ Aug.2019 ] We could have enjoyed just walking around for hours in St Ives, the town in Cornwall in the south west England, but because this is a rare occasion, we decided to visit the famous Tate St Ives.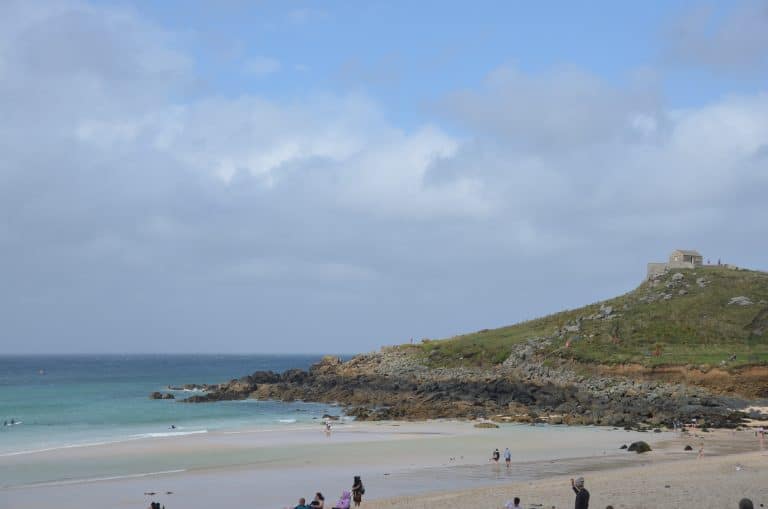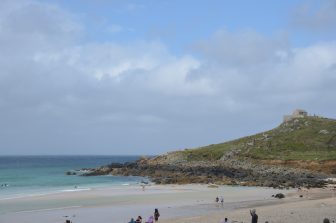 This is one of the series of  "Tate" galleries in the UK and opened in 1993.
St Ives has been famous as the place where many artists live and work and even my uncle who lives in a countryside in Japan knows it and always says that he wants to visit here.
The leaflet we got here describes St Ives as "the famous centre for abstract art in the 20th century".
The gallery was facing a large beach.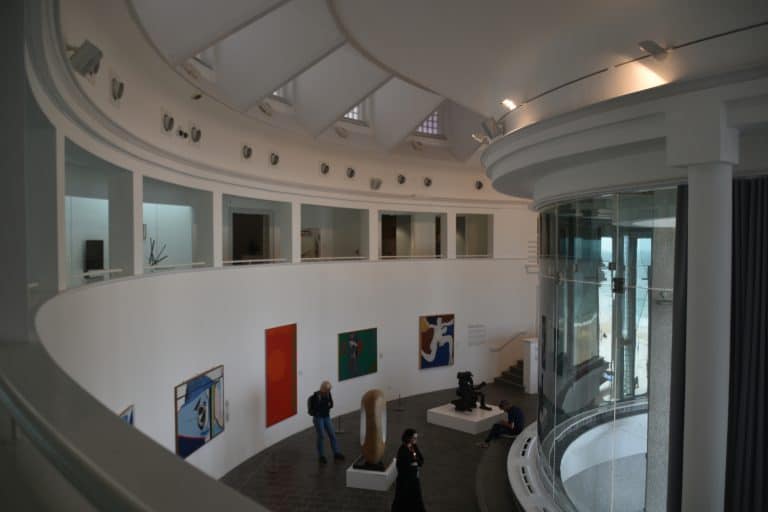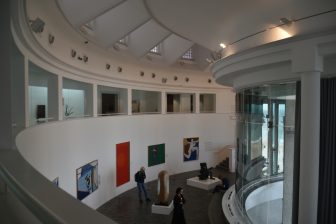 As the permanent exhibition, there were a few works of world famous artists such as Max Ernst and Mark Rothko, but mainly they were exhibiting the works of local artists or the ones who have some connections with St Ives.
On top of that, they were having the special exhibition of Huguette Caland, a Lebanese artist.
Apparently, she was a daughter of the Lebanese president.
She seemed to be an extraordinary person who after marriage, moved to Paris on her own.
Her works were colourful and bold.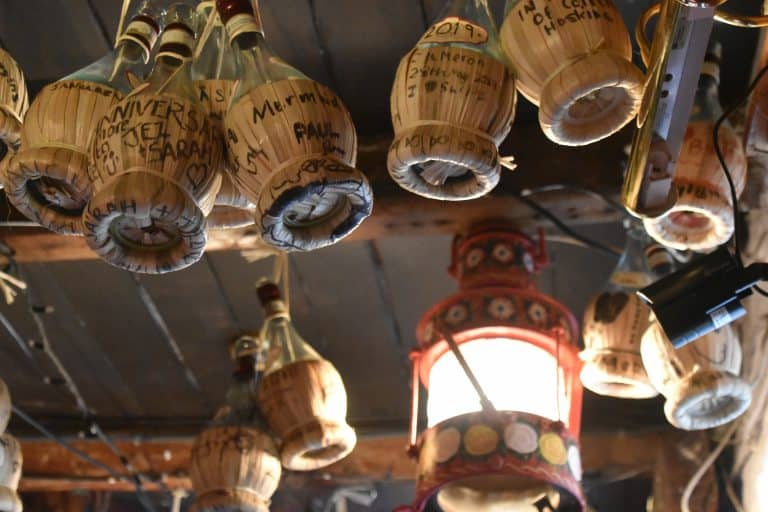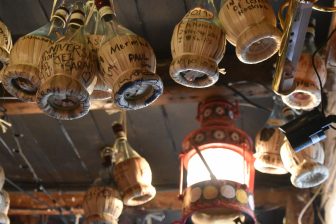 This special exhibition was on until early September and according to the information on the internet, she died in the same month.
After spending some cultural time, it was the time for dinner.
We had booked a table at a restaurant called Mermaid some days before, because it was Friday in the middle of the peak summer holiday period.
And that was a good thing to do as when we arrived at 7 pm as we had booked, the restaurant was already really full.
If we had not booked, we would not have been able to have a table.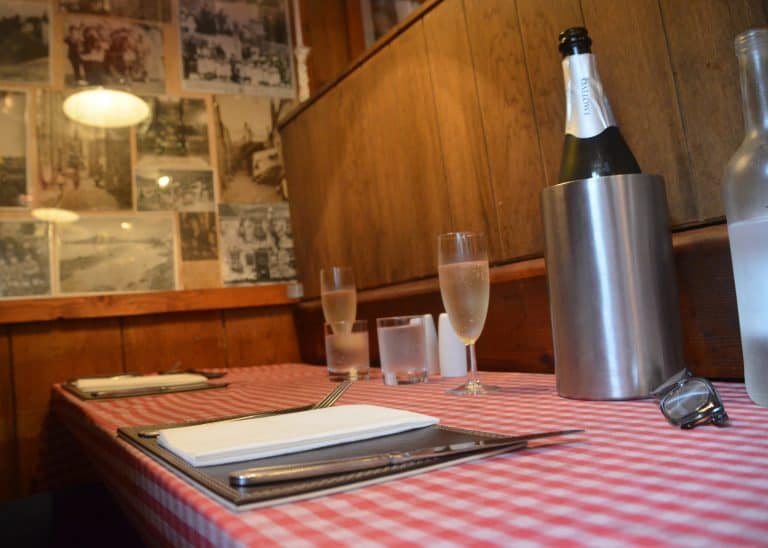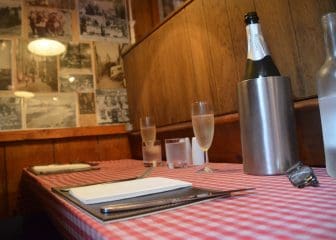 Our table were at the end of the room and it was for us to sit side by side.
It was a little strange, but good and relaxing.
For the starter, we shared the Calamari and the dish of crab.
I liked this crab very much.
My husband had read somewhere that many of the crabs captured around here are exported to Japan.
For the main dish, I chose scallop and it came as gratin unexpectedly.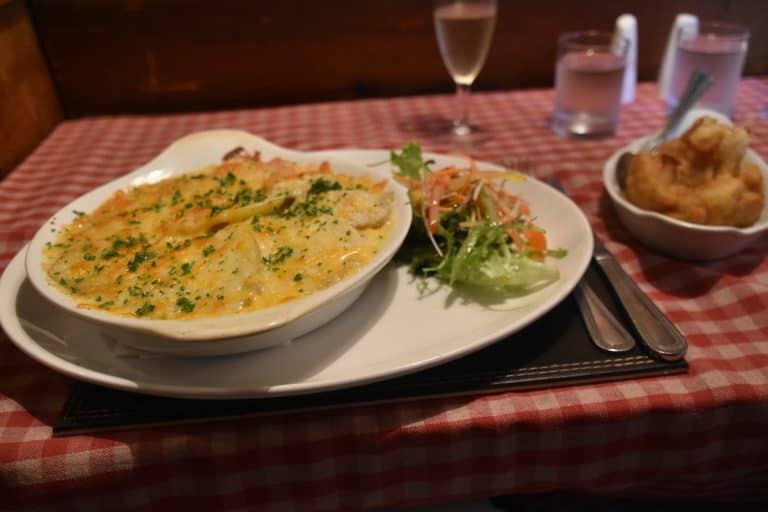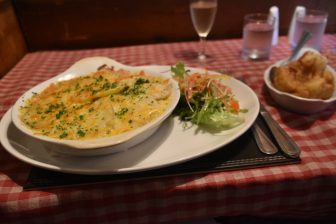 My husband had roasted monkfish and prawns on skewers.
Including a bottle of Prosecco and one dessert to share, the bill was £82 (€95, $106), which was very reasonable.
The foods were all good and the people there were friendly, so we were very satisfied.