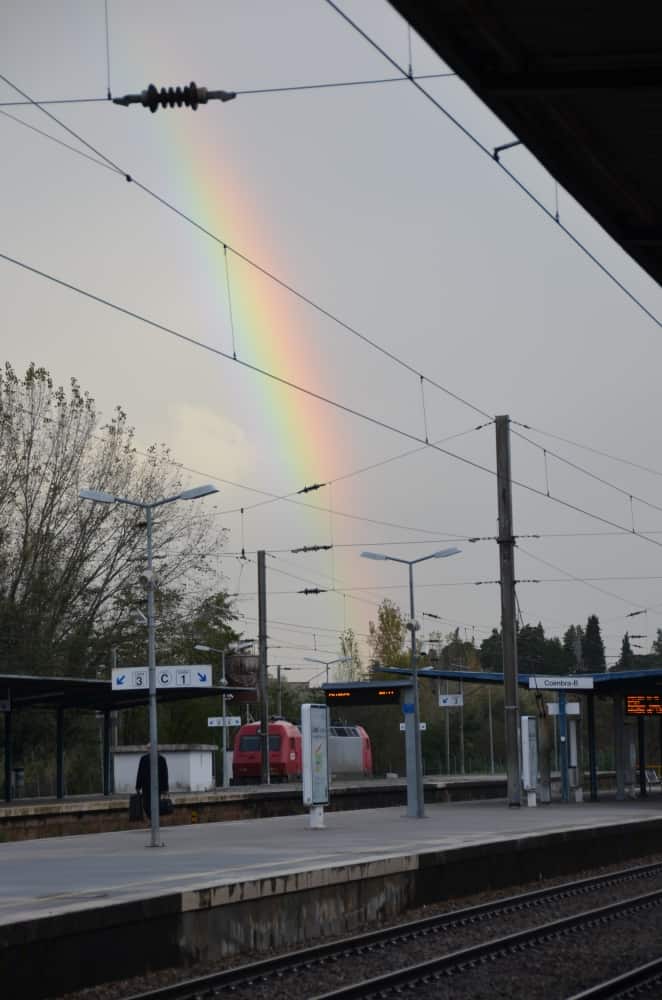 Our second destination in Portugal was a small village called Monsanto.
To get there, we got up early and took a taxi to Coimbra B station.
Then, we took 8:01am Lisbon train and got off at Entroncamento.
It should have been a half an hour waiting there, but in fact we had to wait for more than one hour there for the next train to Castelo Branco.
The bus to Monsanto in Portugal from there was not frequent, so I was a bit worried, but luckily we were in time to get the bus.
It was around 1:30 pm when we arrived at Monsanto at last.
I had looked at the train timetables online beforehand, but the timing was slightly different and on top of that, the trains delayed.
So although it was a short distance on a map, it was a long journey.
On the last bus, the driver asked us which part of Monsanto we were going.
That triggered the conversaion with other passengers.
One elderly passenger kindly called our hotel and got the information where we should get off.
Fortunately, his granddaughter spoke English and translated for us.
The transport system is not very convenient, but I like Portugal because of the humanity there.
[ Nov.2014 ]