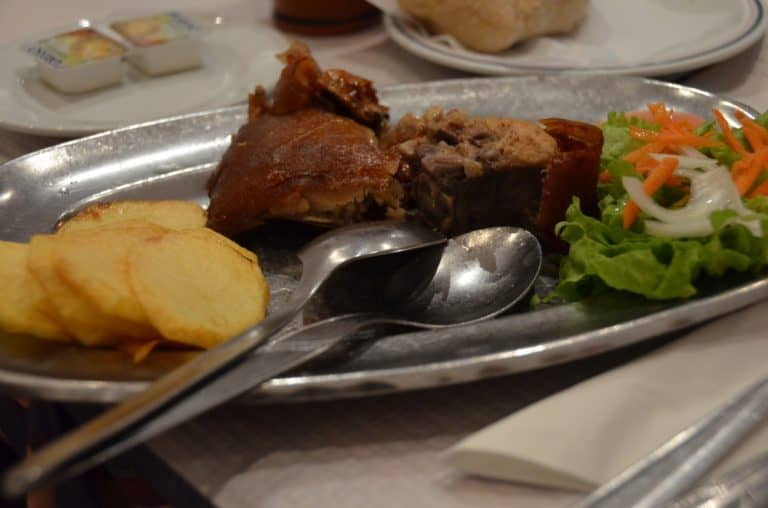 [ Nov.2014 ] On the first night, we wanted to go to the restaurant listed in our guide book, but that one was fully booked.
A woman there pointed " That one is good" and it was a restaurant called Praca Velha.
We went in from the entrance where she pointed, but the inside was quite bare.
The starters were not particularly special, so I was beginning to get disappointed.
But then, my main dish, the roasted piglet (photo above) was very good.
How it was done was just right and the home made potato crisps was nice, too.
My husband chose goat meat and that was very good, too, with nealy no smell.
By the way, they seemed to have two dining rooms, and the other one seemed to have better atmosphere.