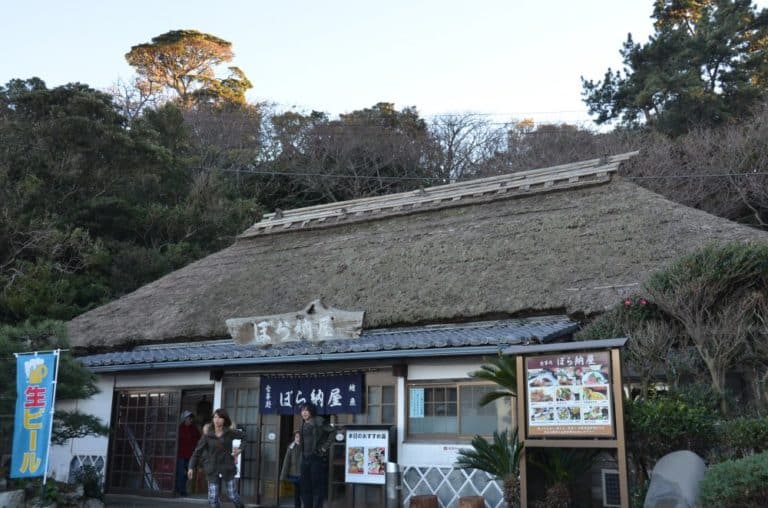 [ Dec.2013 ] The old restaurant we tried to get to was called Boranaya in Jogasaki in Izu, Japan.
Apparently they have got the history since 1626.
It is an old thatched house.
They have some tables with chairs, but mainly people go up to the large tatami matted room to have a meal.
I read that this house was built originally for village people who fished Flathead Mullets in spring and in autumn.
Since then, they have repaired this house many times.
but still have some original features.
I could not find when it became a restaurant, though.
I had a set meal of grilled Barracuda, which was very good.
I had seen that Baraccudas were dried in shops a few times in Izu.
The meal was 2000 yen (about 14 euros ) with sashimi.
Next to the restaurant, a lot of radish were hanging.