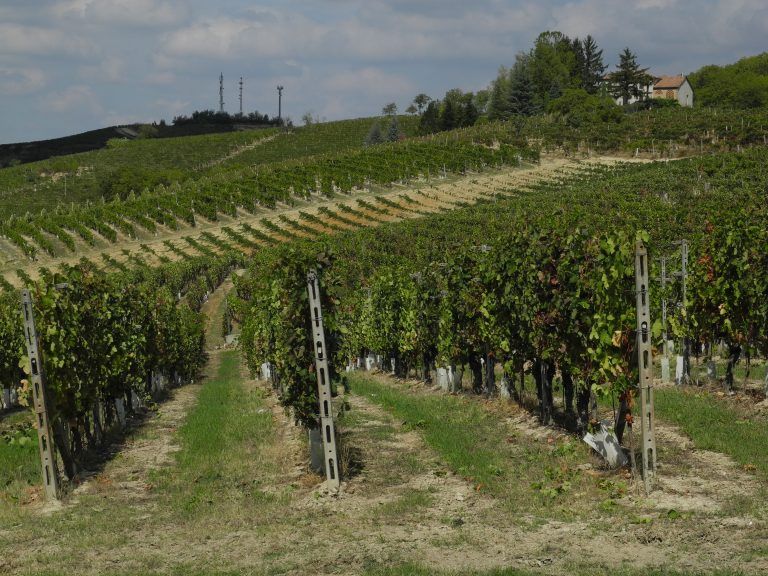 [ Sept.2017 ] Piedmont in Italy is not only beautiful with gently sloping hills, but also famous for its wine.
We went there to buy some bottles some years ago from Milan just for a day, and we did the same again this year.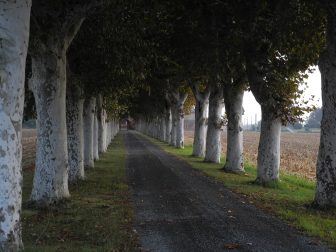 Last time we did not have any information beforehand and visited some wineries just because they were open, but this time we did some preparations.
We asked some of the people originally from this area to recommend a winery or two around Nizza Monferrato, where we visited before.
But unfortunately when we went to one of them called Bersano, the woman in charge said that they were not sending wine to the UK where we live.
She said "Probably Coppo in the town of Canelli will send bottles to the UK", recommending a competitor.
She explained that Asti province where Nizza Monferrato is included is mainly producing Barbera wines and they are not so well known as Barolo wines which are produced in Cuneo province, so people around here are working together to promote Barbera wines.
So, we went to Coppo instead and tried some wines there.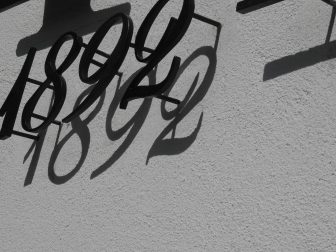 Coppo looked big and well established.
A young man with the most well-defined features served us and he said visiting the winery was not possible because they were all booked up until Christmas.
They produce three kinds of Barbera, three kinds of sparkling wine and one Barolo, too, and altogether about 400,000 bottles a year.
It is not Barolo area, but because they had been making Barolo wines before the restriction regarding the producing area was introduced, so they are allowed to keep making them.
I recently think strongly that it is impossible to see if I like the wine or not by just trying a small amount without any foods, but we were carried away and bought a dozen and a half anyway.
They sent them to London without any problems.
When the Brexit is complete and the duties are imposed, I suppose we cannot do this kind of shopping easily…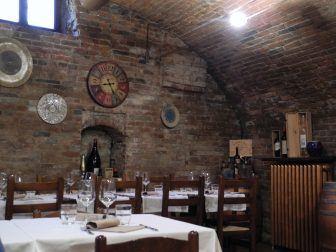 After that, we went to a restaurant in Nizza Monferrato called "La Signora in Rosso ( the woman in red)" which we had a reservation.
It is located in the basement of a building with wine shops and a food museum and it has the atmosphere of a wine cellar.
We both ordered Vitello Tonnato of Fassona beef (the local beef with low cholesterol).
It is the famous local dish and it was really good.
I chose a pork dish for the main, which was very tasty with the sweet fig sauce matching with the meat very well.
My husband's beef was nice, too.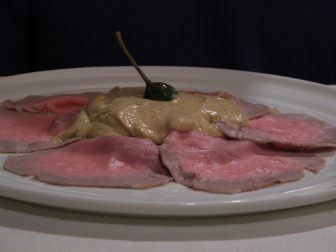 The person who served us was not clear if he was the owner or a sommelier, but he seemed knowledgeable about wine, and he said "Coppo's prices are high because they are well known brand. There are many cheaper and as good wines around here" and he recommended a bottle simply named "Barbera d'Asti (Barbera of Asti)".
I guess that there are great many wineries in Asti only and everyone in this area wants to say a word or two.
The meal was really satisfactory and the bill was only €65 (£57, $77).