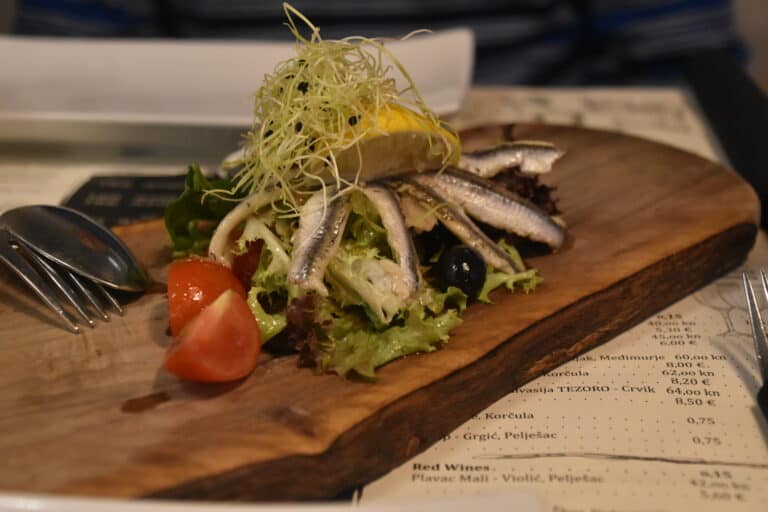 [Sept. 2022] On the second day in Dubrovnik, Croatia, we had a reservation at a restaurant called Moskar for lunch.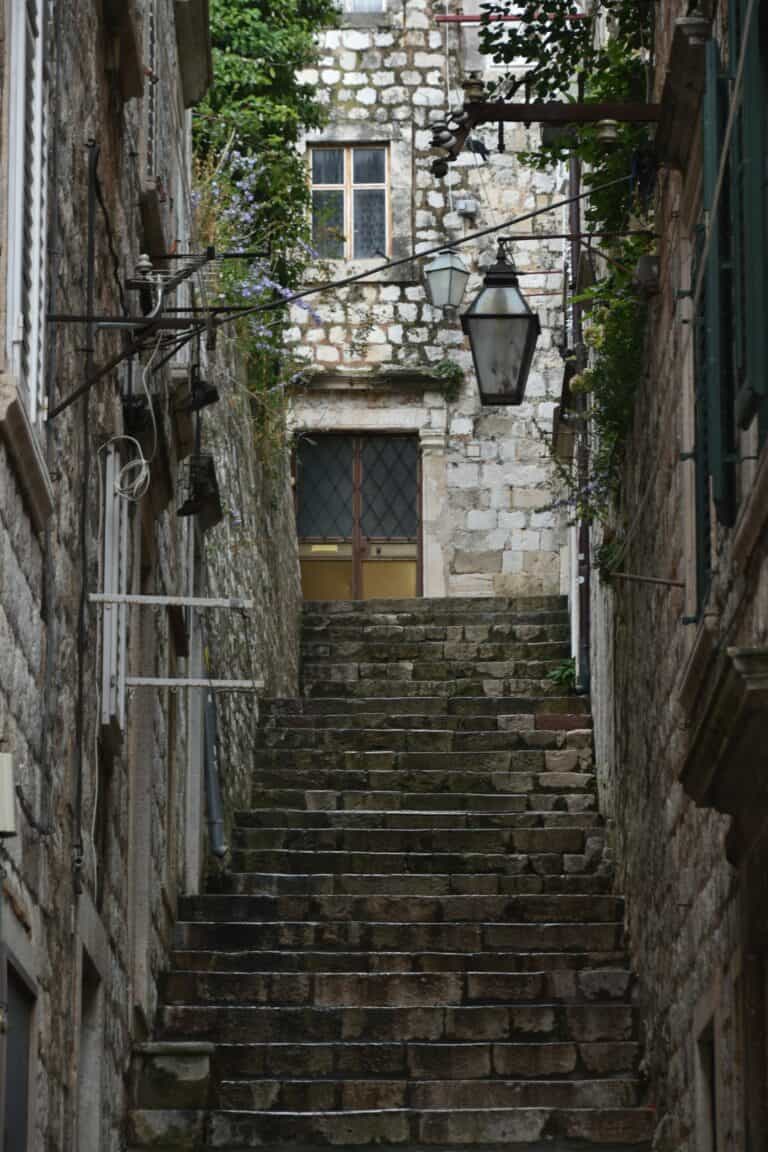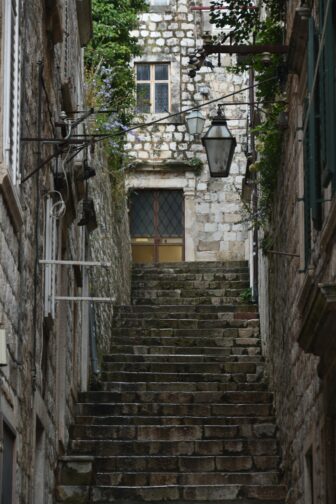 This restaurant was recommended by a couple of friends who visited the town a few weeks before.
If you go up one of those steep stairs on the north side of Placa Boulevard in Dubrovnik Old Town, you will come to a street called Prijeko, which runs parallel to the main street.
Moskar is towards the west end of this street.
By the way, I wrote earlier that the old town is full of restaurants, but in this Prijeko there are many restaurants literally next to each other.
Moskar is a small restaurant with about 4 indoor tables.
There seemed to be some tables outside as well.
We shared the anchovy salad as a starter here.
It was quite sour, but it was nice and refreshing.
The main course was the big Seafood Platter.
However, it was not raw, it was all cooked seafood.
Lots of small mussels, sea bass, shrimp tagliatelle, crayfish, prawns and squid.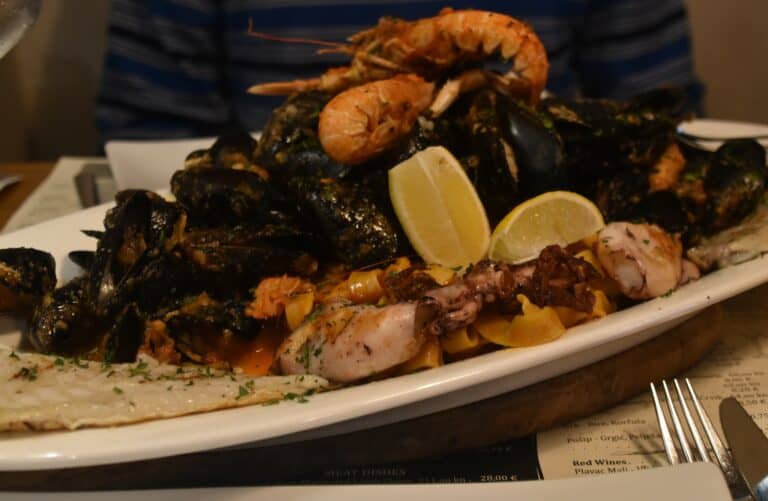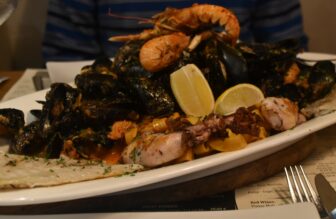 The unique sauce brought out the good taste of each ingredient.
The friend who recommended it to us had said that she felt like she was in heaven.
Well, even if that is an exaggeration, it certainly made us feel pretty happy.
For dessert, I had an almond-topped pudding called Dubrovcka Rozata.
This was delicious too.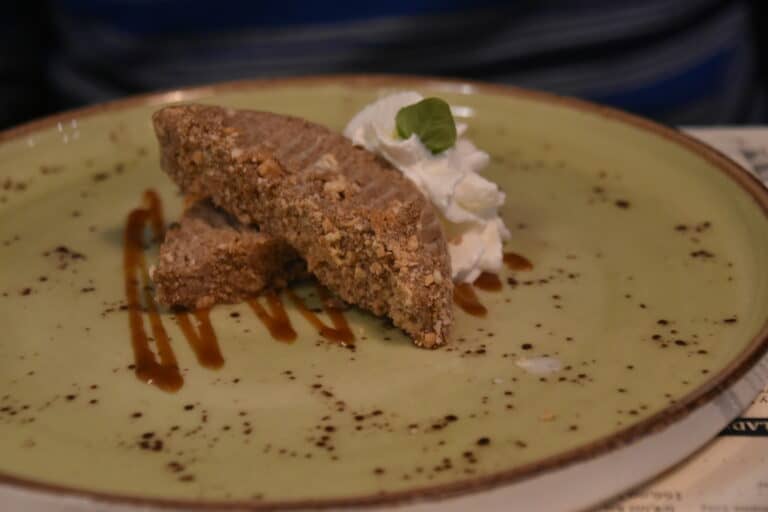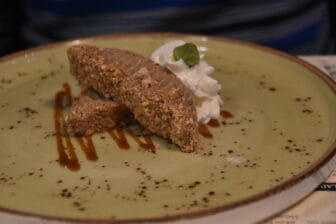 My husband had a nutty semifreddo.
As for the wine, when we asked the worker for a light white wine, she chose Zlahtina, a wine from northern Croatia.
Very satisfied.
When we went there, only this waitress and the kitchen man were working together, and the natural atmosphere of these two people was one of the strengths of this restaurant.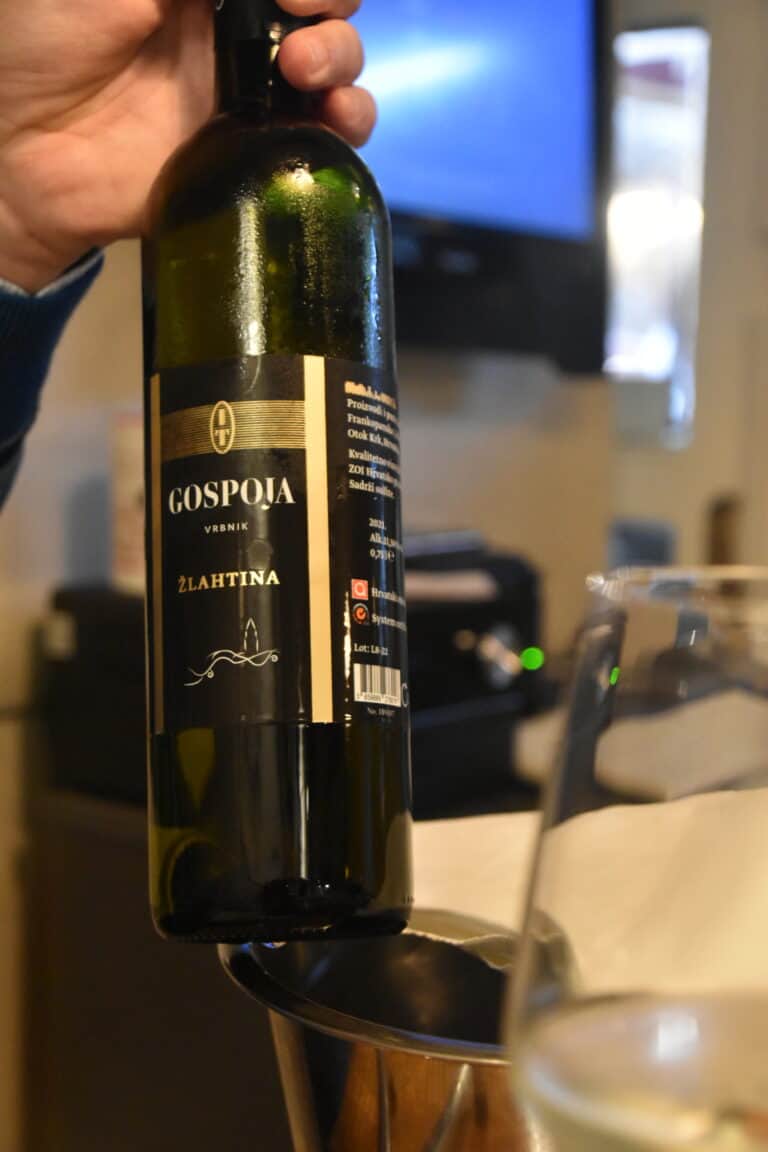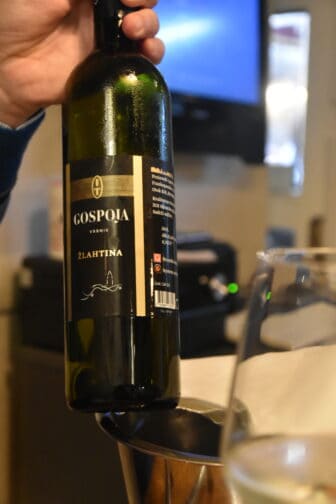 Even though they knew we were tourists who visited here only once, they were polite and friendly, and on the other hand, there was no transparent kindness aimed at tipping.
I could feel that they were doing this job because they liked it.
The total bill was 842 Kuna (about €112).
It wasn't cheap, but it was worth it.
I am grateful to our friends for recommending a restaurant that satisfied us so much from among the many restaurants in Dubrovnik, which has become a major tourist destination.