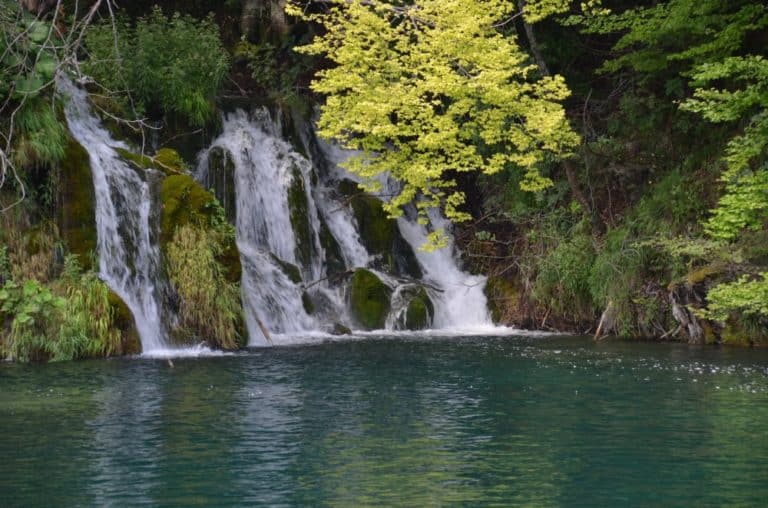 [ July, 2014 ] One of the reasons why we decided to stay in Zadar in Croatia is that we learned that we could go to Plitvice Lakes National Park by organised tour from there.
In this green paradise, apparently there are 16 lakes and 92 waterfalls.
The surface area is as much as 294.82 square kilometres.
The colour of the water was so beautiful! It is transparent and there were lots of fish there.
Only thing was that there were so many people.
Everyone had to walk on a fairly narrow wooden pavement and  we met people constantly, so I, who is rather small, was nearly pushed over to the lakes many times.
Daniella, our guide told us that 5000 people were allowed to enter this park per day, but visitors' numbers were getting more and more, so just recently they raised the entrance fee.
She was a pale colour Slavic woman, whose name, Daniella did not match.
I took a lot of photos.
Please have a look (here).