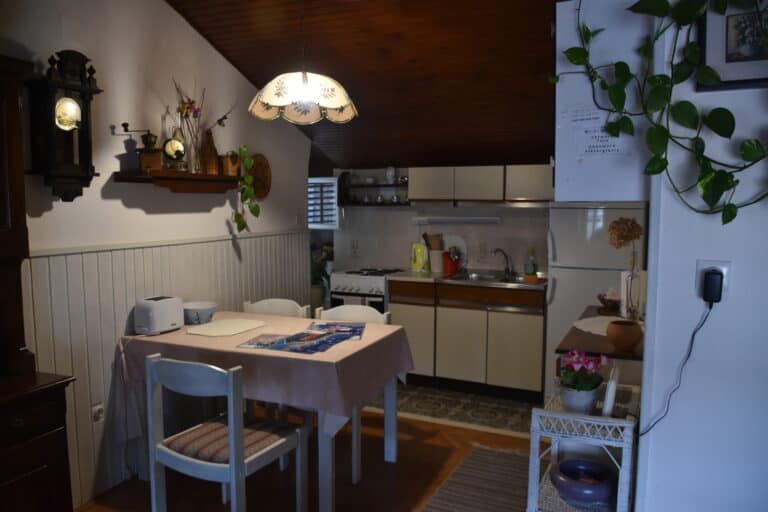 [Sept. 2022] We got up early in the morning for the first time in a while and headed to the airport by Uber.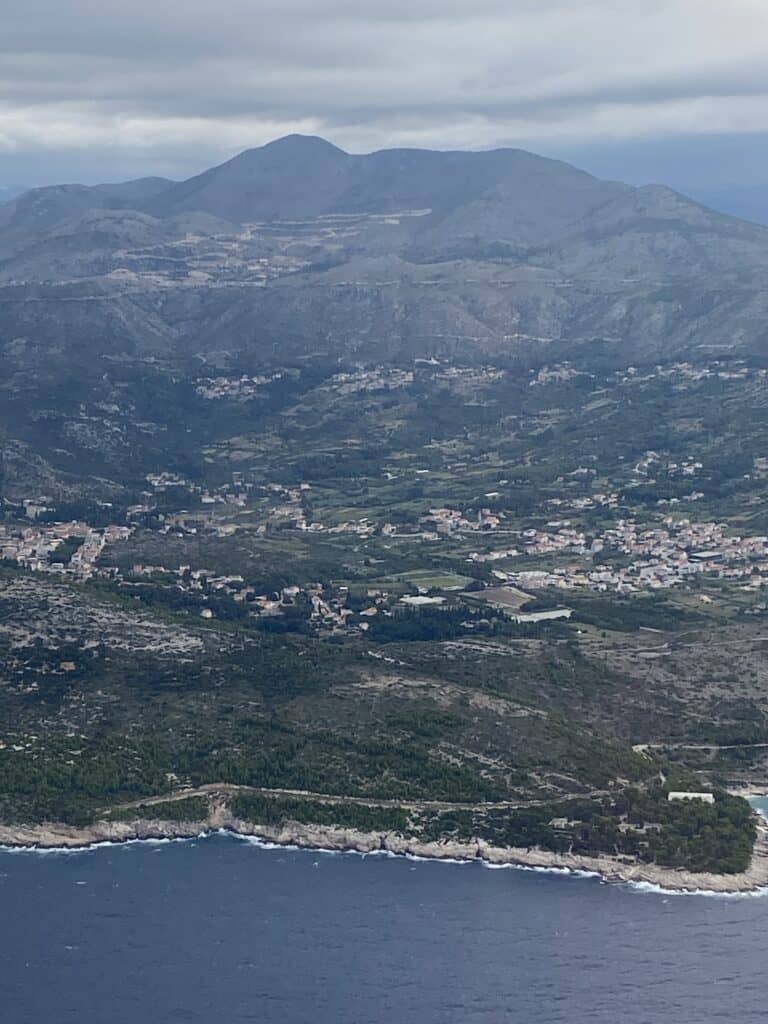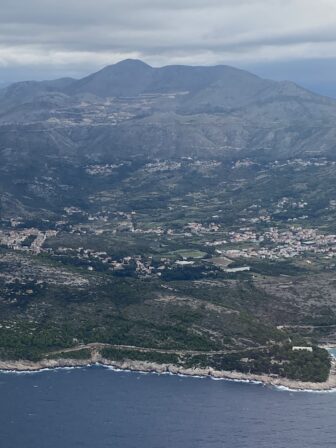 This time the destination is Dubrovnik, Croatia.
I was surprised that Uber fares had risen sharply while we did not use it for some time.
This is probably due to rising fuel prices and labor shortages.
The flight departed from London Heathrow Terminal 5 at 6:25 in the morning, and it was the second flight of the day to depart from this terminal.
Towards the end of the two-and-a-half-hour flight, we could see a little bit of the lower world, and I felt some hope that there would be some sunny spells, but when we got off, it was raining.
The weather forecast for this holiday was very bad.
The weather is not known at the time of reservation, and the weather cannot be reserved.
We bought a round-trip ticket for the shuttle bus between the airport and Dubrovnik city for 90 kuna, and waited for a long time for the bus that was supposed to come in 15 minutes.
The bus takes us to Old Town Dubrovnik through a landscape that, if the weather is clear, would be beautiful.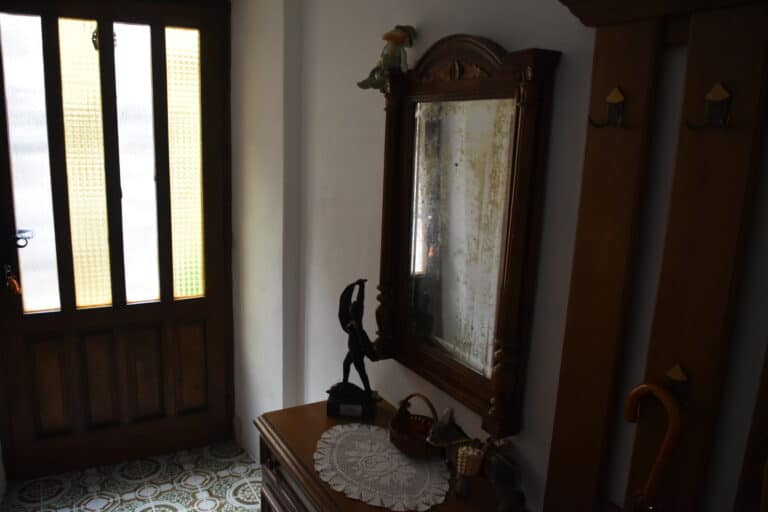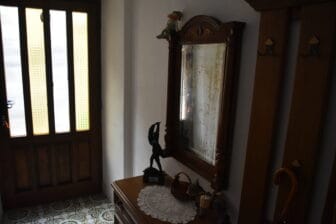 This time we will stay 4 nights in an apartment in the old town.
If you want to stay in the old town, these apartments seem to be the mainstream rather than hotels.
It was the same in Rhodes Town on the Greek island of Rhodes, where we stayed a few years ago.
We found Apartment Ikana by googling.
We had informed the owner that we would be arriving early, and an old man named Josko was waiting for us at the entrance after going up the steep stone steps from the narrow alley.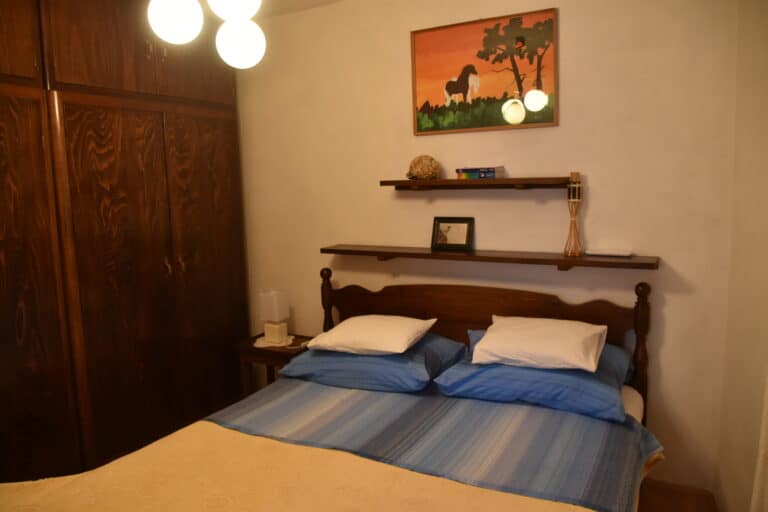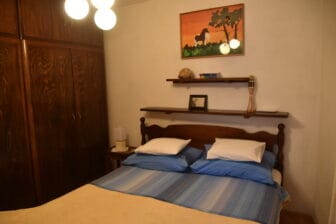 It's a vertically long apartment with an interesting design, and if you climb 13 steps from the entrance floor, you'll find a bedroom with only a bed.
A further 14 steps leads to a living room/kitchen, a small second bedroom, and a bathroom.
When I saw the wooden floor, I understood that the house had been in this shape for a long time, not made up for renting tourists.
The apartment has traces of people living in it, and it feels like you're visiting someone's house.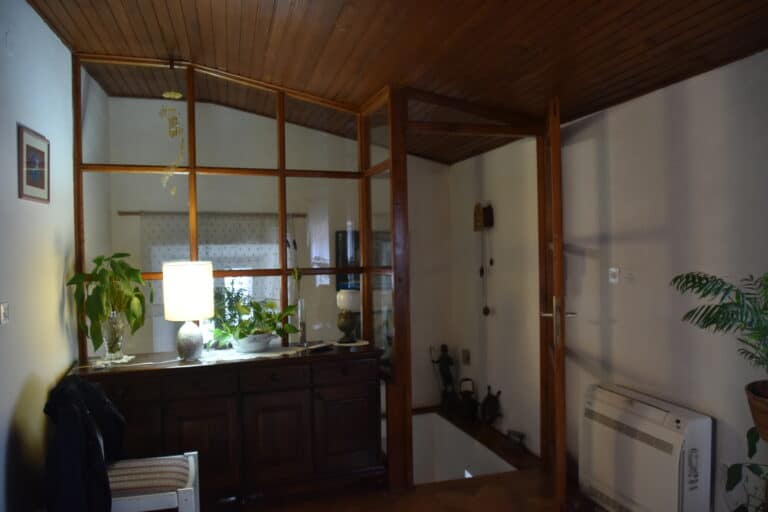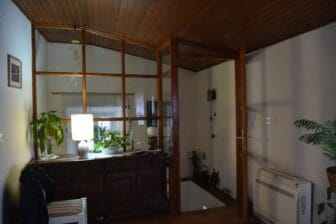 Old man Josko was quite talkative, and introduced himself by saying, "I used to smoke three packs of cigarettes a day," and "But the problem was vodka." and so on.
Apparently, he runs this apartment with his brother Ivo, who lives on a remote island, but he himself lives just next door.
He gave us a map and told us about mini supermarkets, bakeries, pie shops, etc., and gave us advice such as "You shouldn't go to the restaurant called LIKE" and "The supermarket called ZORO is only for tourists".
When we put our luggage down and went outside, we found that this alley was a restaurant area.
Or rather, I came to understand later that the whole old town of Dubrovnik can be called an area of restaurants and souvenir shops.