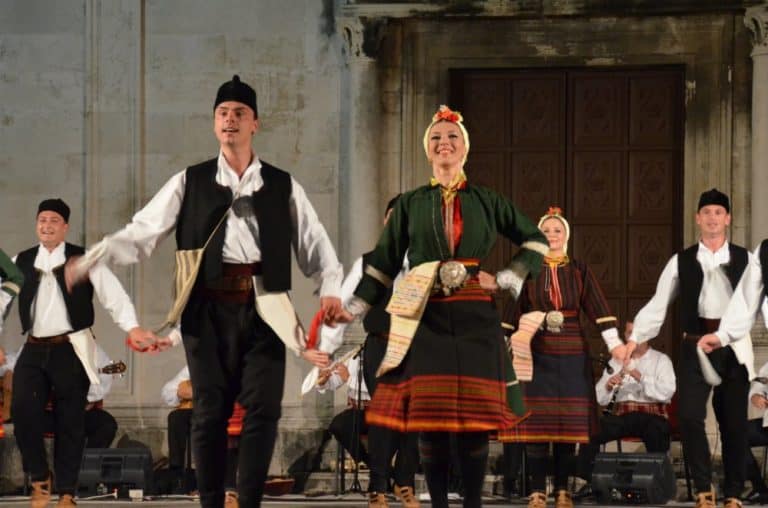 [ July, 2014 ] When we were having a walk in Zadar in Croatia, we came across a dance performance.
This was not a simple street performance, but the proper professional dancing.
The music was unique as the voices of the singing were so strong that they pierced my ears.
As for the dance, men were the main dancers and women's movement was limited to some stampings.
The costumes were fanciful and very pretty.
I felt their level was high as they move perfectly in order.
The stage was in front of a church and the atmosphere was good, too.
I wondered if it was a local group, and went up to see the poster beside the stage and found it was called Tanec.
I looked up in the internet and found that they were the award winning professional folk dance company in Skopje, Macedonia.
I was lucky to see them free.
By the way, Croatia and Macedonia were in one contry until a while ago, weren't they.
When I travelled to Slovenia several years ago, a friend of mine who was with me made a call to her friend in Belgrade in Serbia.
Apparently, he said "Welcome to my country".
For some people of certain age in Balkan they may still have a sense of identity of the era of Yugoslavia.