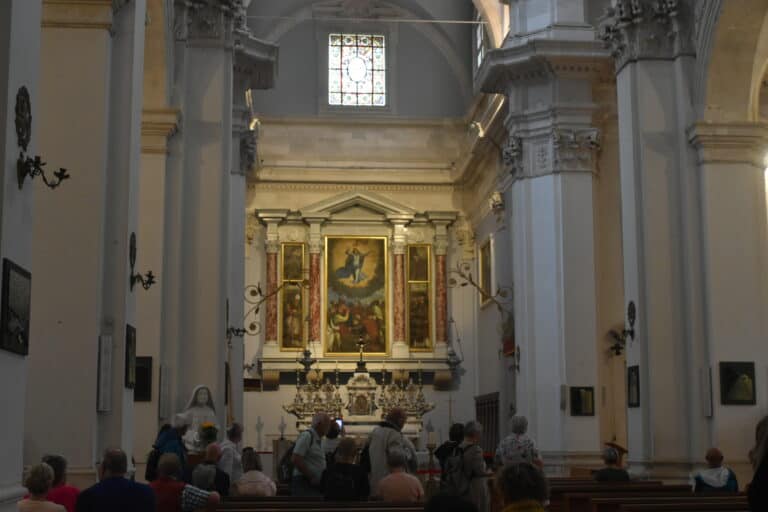 [Sept. 2022] The old town of Dubrovnik in Croatia is a pleasant place to take a walk.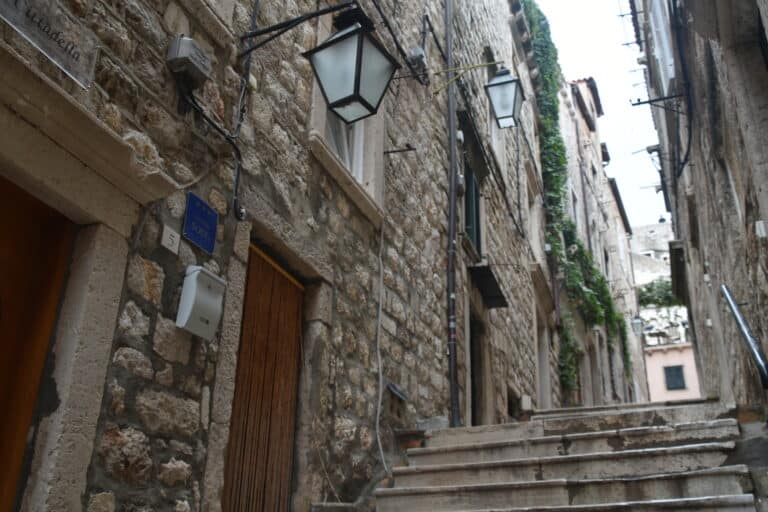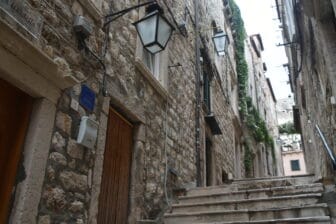 The scenery of old stone buildings lined up on both sides of narrow alleys and stairs with many streetlights is very photogenic and I never got  bored.
The way these stones are piled up is different from what you see in England or Italy.
I can't describe it well, but each stone is unique in its almost square shape.
While taking a walk this afternoon, we looked into two churches mentioned in the walking tour we joined in the morning.
First was the Cathedral of the Assumption of the Virgin.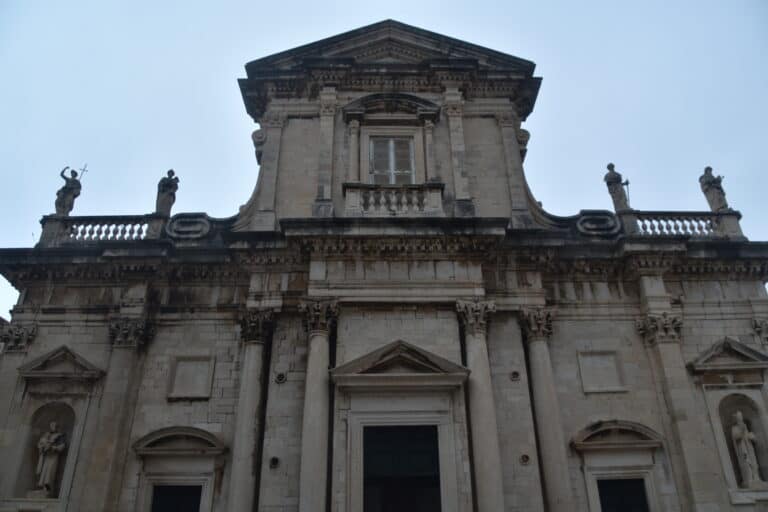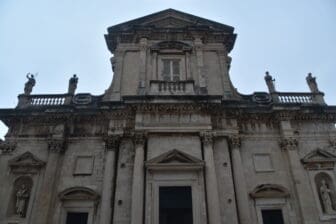 The exterior was fairly plain.
Its present appearance was built after the great earthquake of 1667 and completed in 1713, but before that there was a cathedral whose construction was contributed by King Richard I of England.
The reason why the king of England, which is far away from here, was involved is that when this king who participated in the Crusade in the 12th century and got shipwrecked was rescued on Lokrum Island off the coast of Dubrovnik, he made a donation in gratitude.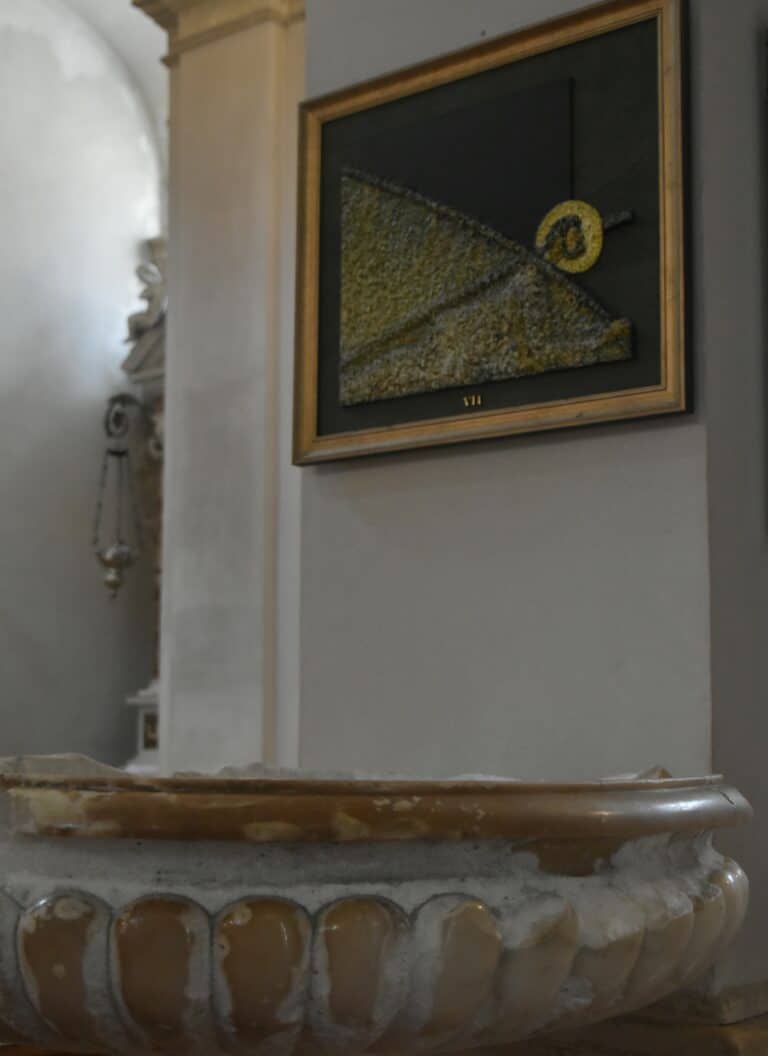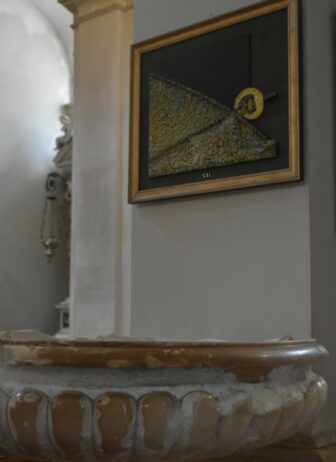 For a long time that was thought to be the origin of this church, but apparently they found an even older basilica when a part of the cathedral was collapsed in the 1979 earthquake.
The original basilica is dated to the 7th century.
There was a hole in the church where you could look underground, but I could not really see the old basilica.
Instead, I was more attracted to modern paintings depicting the way Christ walked while carrying the cross, which were displayed here and there in the church,
The painting style was very good, though I didn't find whose work it was.
The second church we visited is St. Ignatius Church.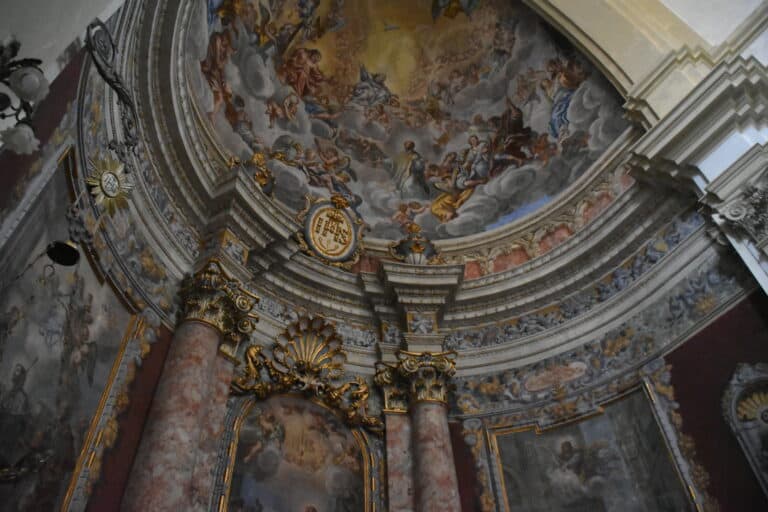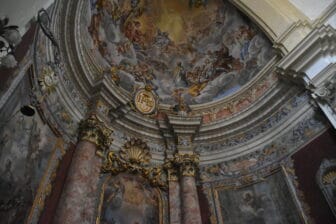 This is at the top of an imposing staircase that we looked up from below during our walking tour.
Built in 1725, the church has frescoes depicting the life of Saint Ignatius, founder of the Society of Jesus.
It was a dark church.
Next to it is a large building that used to be a Jesuit school.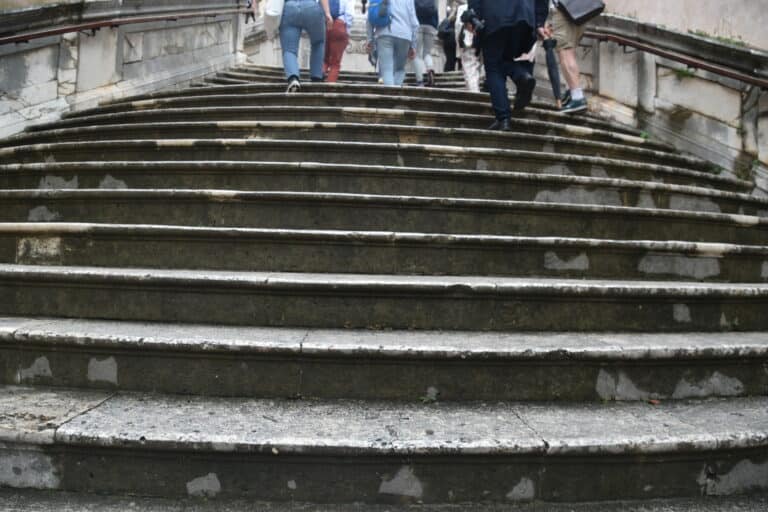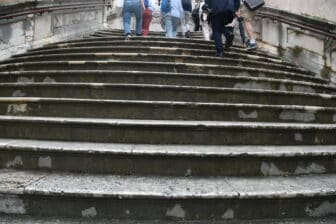 When I looked at it from the bottom of the stairs, it looked like a very fine building, but when I got closer, I found that it was in tatters.
By the way, this staircase was apparently used for a scene in the fantasy drama "Game of Thrones".
This drama seemed to play a role in why Dubrovnik has so many tourists.