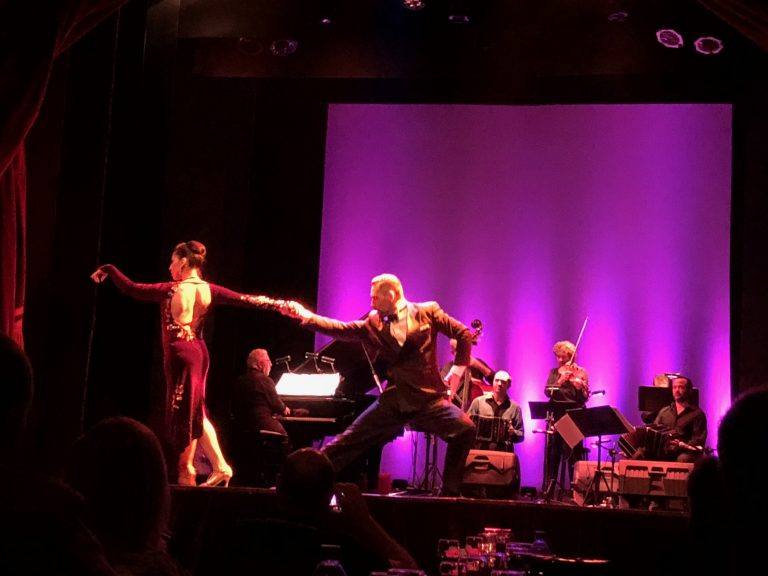 [ Mar.2018 ] When it comes to Argentina, it is all about the tango.
We asked Elisabet, who was our guide for the first few days, to arrange for us to see a tango show.
She helped us in many ways even after our booked tours.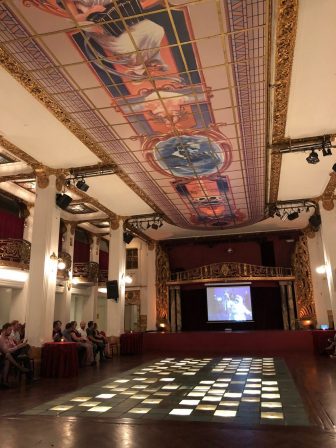 I am sure there are many places showing tango dancing all over the city, but the place she chose was "Piazzola Tango", the same place we had been to before.
She probably recommended this place because it is located in the centre of the city and may be the most established one.
According to the leaflet, this theatre was built as a café and theatre in 1915. It was designed in the Art Nouveau style by an Italian architect.
Apparently, Astor Piazzolla himself played in this theatre.
The last time we were here, we only saw the show after having dinner somewhere else, but this time it started with a tango lesson.
There was a dance hall in the basement of the theatre and we went there and waited.
When the fixed time approached, more and more tourists came in to the hall and eventually there was about 50 people.
Then the teacher came out and wasted time by asking each participant individually where they were from.
After that we all went out on the floor and learned the basic steps as well as two variations.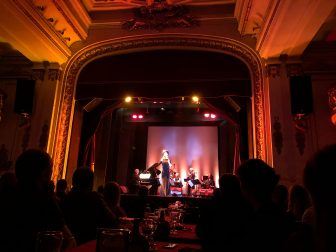 There were too many people for the floor, so we bumped each other and my feet were stepped on a few times.
But we enjoyed it.
Surprisingly, my husband had been prepared enough to learn a few steps beforehand, which was impressive.
The lesson was only about half an hour long.
Then we went up to the theatre and had dinner.
I was not expecting much from the food because the meal at the dinner show is not usually great, but this one was not too bad.
I ate Caesar salad, bacon-wrapped chicken and Panna Cotta.
D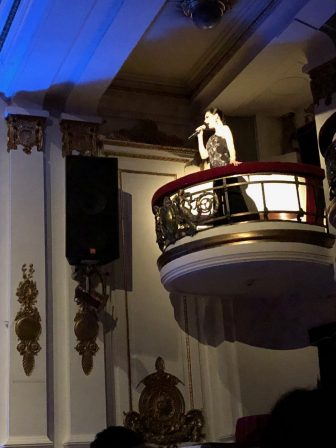 uring dinner, the tango teacher and his partner came up to each table and we took a photo with them.
It was a bit silly, but we bought the photo, which was 250 pesos (£7.64, €8.71 or $10.26).
At last the show started.
The performers were a six-piece band, a male and a female singers and 8 dancers.
There were various kind of perfomances and I enjoyed the show.
I used to think that the tango is an impossible dance, but this time, although the quick movement of the legs seemed difficult, it seemed doable.
My husband pointed out that, this time, fewer people performed than the last time and complained "The violin was used too much. The Bandoneon has to be the main instrument in the tango".
We went back to the hotel after midnight on the bus organised by the theatre.
It was a good experience and I felt I would like to learn more about tango.