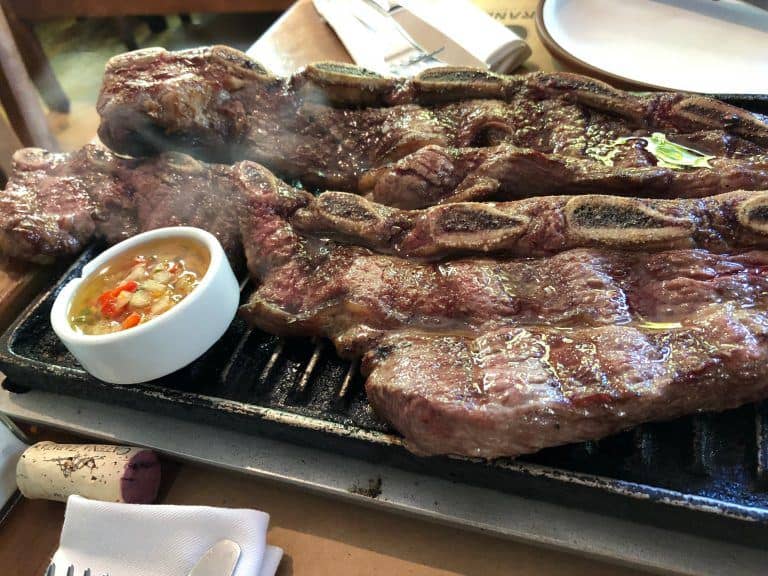 [ Mar.2018 ] The time passed quickly and it was already the 8th day of our stay in Buenos Aires in Argentina.
We found a restaurant called "Miranda" and we felt we must try it just for the namesake.
It was in Palermo where we had stayed, so we decided to walk there.
We chose to stay in Palermo because it has a lovely stylish atmosphere, but because we had been busy visiting here and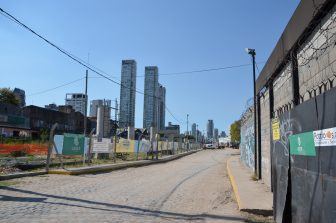 there, we had not really explored Palermo.
When we came here before about two years ago, I described this area as like Aoyama in Tokyo or Chelsea in London, but this time walking around here, I realised that I had praised Palermo too much.
There are stylish parts in this area but, at the same time, there are some industrial parts here, too.
Also, like the other areas in Buenos Aires, the pavements were not well maintained.
I do not know whether this is because it is still not fully developed, or whether that is just how it is there.
Another thing I thought was that because there are so many nice shops and restaurants in Palermo, the community should group together and make a free booklet introducing the retailers to attract and help tourists.
For example, on Ishigaki Island in Japan, the booklet called "Sightseeing Guidebook" with maps was very useful for us. In the hotels in Milan in Italy, they have a booklet called "SHOP" in each room written in mainly English, but  also partly in Japanese, Chinese and Russian.
We walked quite a lot relying on our map, thinking about these kind of things, and finally we found the Miranda restaurant which was a Parrilla (a steakhouse).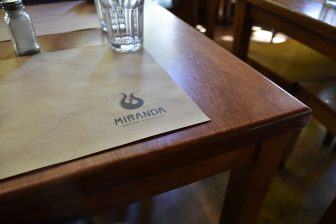 The interior was modern with wooden tables and chairs.
We sat at one of them and found that the table was wobbly.
We asked one of the waitresses to fix it and she said "Oh, the table is dancing the samba".
What a lovely expression!
When our table became full of the dishes, a waiter came up with a highchair for babies and put the bottles of wine and other things on it to make more space.
I thought that was clever.
According to the online information my husband looked at, the average income in Argentina is much lower than in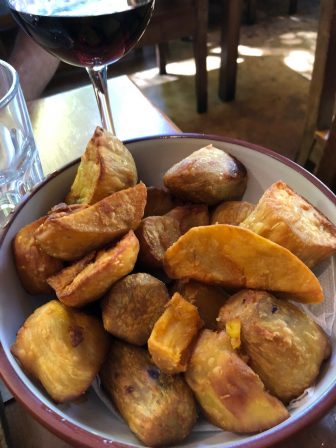 the UK where we live, but the income for waiting staff is higher than in the UK.
I think that is evidence for the well-established food culture and the fact that working in restaurants is regarded well here, not like in the UK.
We ate the 1 kg joint of meat on the bone, sweet potato and other vegetables.
The meat was too big for the plate and we shared it.
It was tasty but a little tough.
The sweet potato chips were surprisingly delicious, nice and soft and sweet.
We were very happy with the food as well as the bill, which was about £50, €57 or $67.