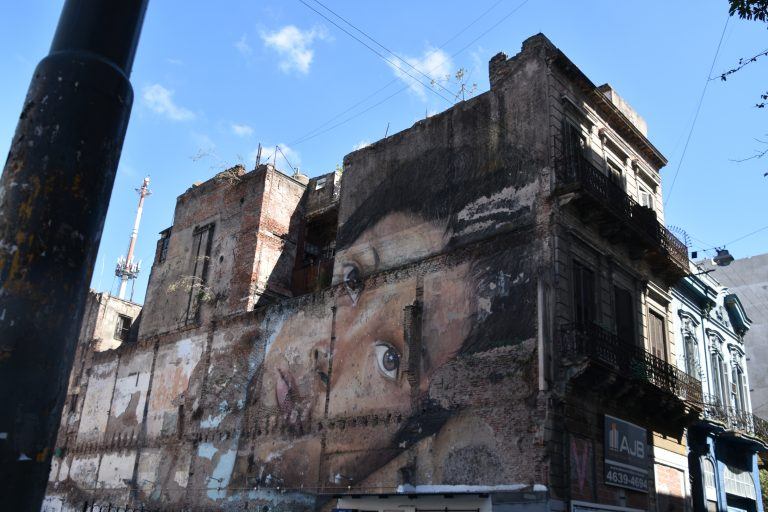 [ Mar.2018 ] After visiting an interesting building in the centre of Buenos Aires in Argentina, we looked for a barber's shop.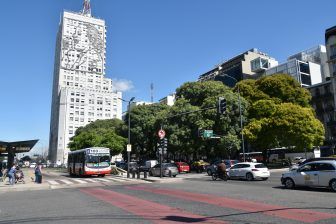 My husband often has his hair cut during our holidays.
That is because he needs to, but I enjoy it, too, because I can see the differences in how they work depending on the country.
We were at the centre of the city and my husband looked up on the internet for a barber and found one in the street called Tacuari.
Tacuari was just across the road from where we were and we found it easily. One thing we did not think of was that, in this city, the streets are very long and the number of the houses goes up to multiples of thousands. For example, our hotel was No. 4770.
Where we stood was No.119 and the barber's was No. 1109.
Anyway, we started walking and we walked on and on, but we stayed far from No.1109.
This street was a sort of a backstreet and the pavement tiles were not even.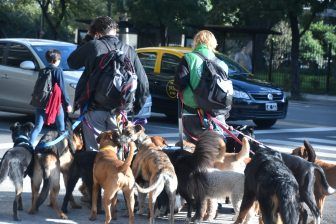 Also, we came across many dog droppings.
In Buenos Aires, we saw many dog walkers with many dogs, but maybe they do not care about the droppings very much.
At one point, a passersby called out to me "Senora!".
He gestured to me to to hide my camera because it is too noticeable and risky.
We were getting away from the centre and it was a run-down backstreet, so it could have been a place which was not so safe.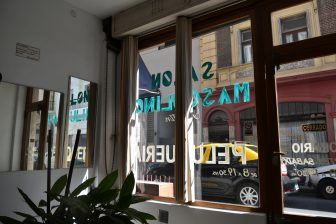 By then we were quite tired and this incident discouraged me to keep going.
It just so happened that around No.700, we found another barber's, which was not the one we were originally looking for.
My husband looked dubious when he saw inside through their windows, but in the end we went into this shop.
It was really a shabby place and I could not imagine many people come here for a haircut, but after half an hour or so, both his hair and beard were cut neatly enough.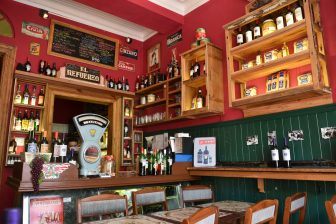 The barber was about 40 years old and he talked a lot without minding if we understood or not.
I think he was talking mainly about football.
And he charged only about £7/€8/$9.50.
I showed him a map to find out where we were and found that we were in a part of San Telmo, which made me relieved. I was worried that we had already got into La Boca area which is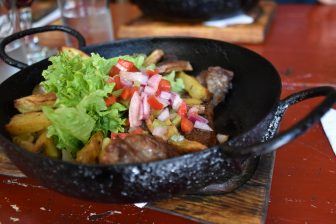 supposed to be more dangerous.
After that, we headed for the nearest restaurant from there listed in our guidebook called El Refuerzo Provisiones.
It was a small place with a cheerfully colourful interior.
Maybe because it was after 3pm, too late for lunch and too early for dinner, they only served Chorizo beef apart from some sandwiches and salads.
We ate the chorizo, which was very good and not too big.