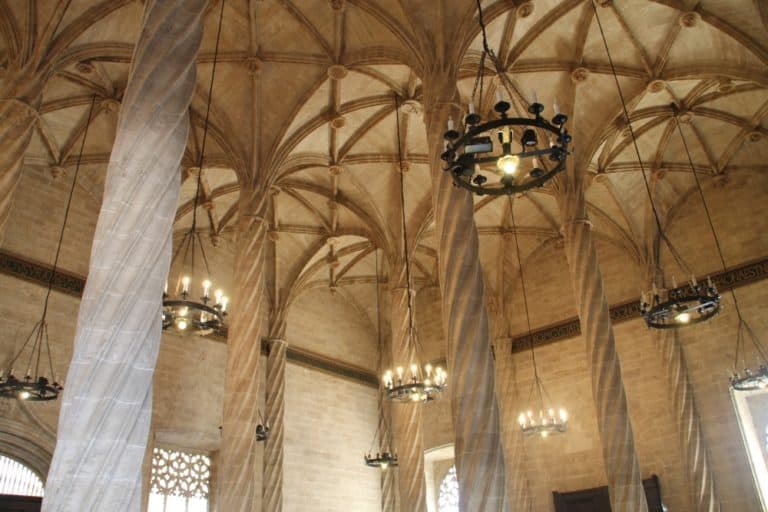 [ Feb.2016 ] Near the Central Market in Valencia, Spain, there is a building called La Lonja de la Seda (silk exchange).
I read that this is a World Heritage site of UNESCO, so we went there.
This was built between 1482 and 1548.
The site is about 2,000 square metres and to make this, they demolished 25 houses apparently.
The 15th century was the peak for Valencia which was the centre of the commerce in the Mediterranean, trading with countries such as France, Italy and north Africa.
The room in this photo is called "Hall of Columns" and here the merchants bargained and made contracts.
In the room called "Tribunal of the Sea", they tried the cases of disputes relating to commercial transactions.
As the result of the trials, the guilty merchants went into the prison in the tower, a part of this complex.
The ceiling of this Tribunal was wonderful.
Also the courtyard with orange trees was lovely.
Now this place is a tourist destination as well as a popular location for wedding photos.
While we were there, two couples in the wedding costumes came and they were posing for their photographers.