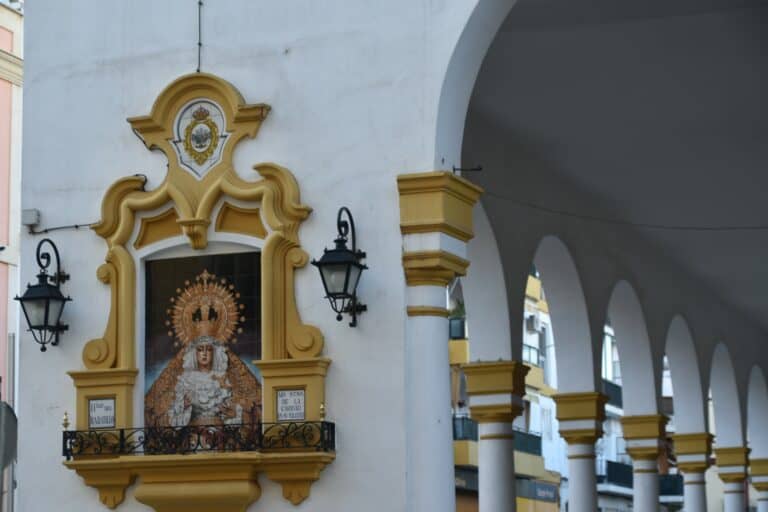 [Nov. 2021] This is the first time in 10 years that we have been to Seville, the capital of the Andalusian region of Spain.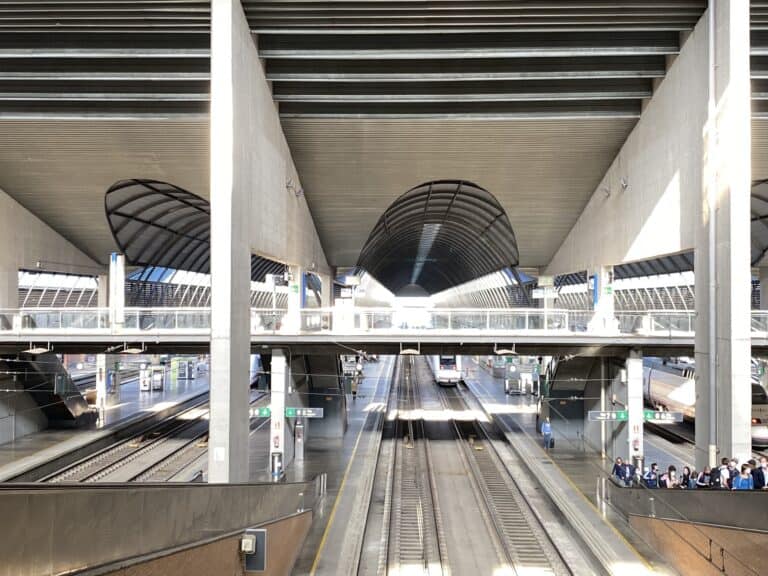 About an hour and a half by train from Osuna, a town about 90 kilometres east, we arrived at the Seville station which I remembered slightly.
This time, there were many Swedes in yellow and blue uniforms at the station and in the town.
Apparently there was a football match against Spain.
A group of Swedes were also at the hotel when we arrived there by taxi.
They weren't wearing face masks even though they were indoors, and when my husband said, "Not wearing the mask?", some people took it out and put on, but others didn't do it stubbornly.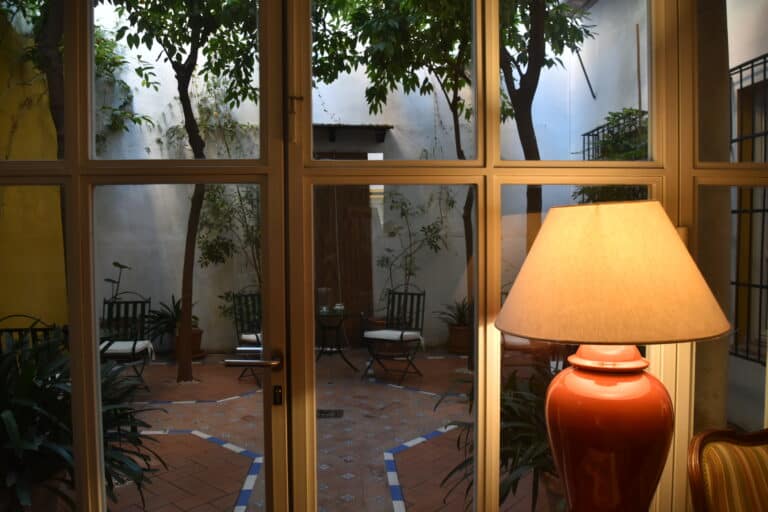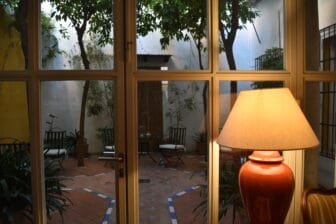 I feel that many Europeans north of the UK are brazen to look down on the law.
Well, this time our hotel was called , Las Casas de el Arenal near the cathedral.
The check-in clerk was sluggish, but everyone at the reception, including him, were friendly.
The room was small, but not as bad as I would have complained, the location was good, the atmosphere was good, so the hotel was quite satisfying.
After taking a rest, we went out to the town that was already dark.
It was Saturday night, so there were very many people.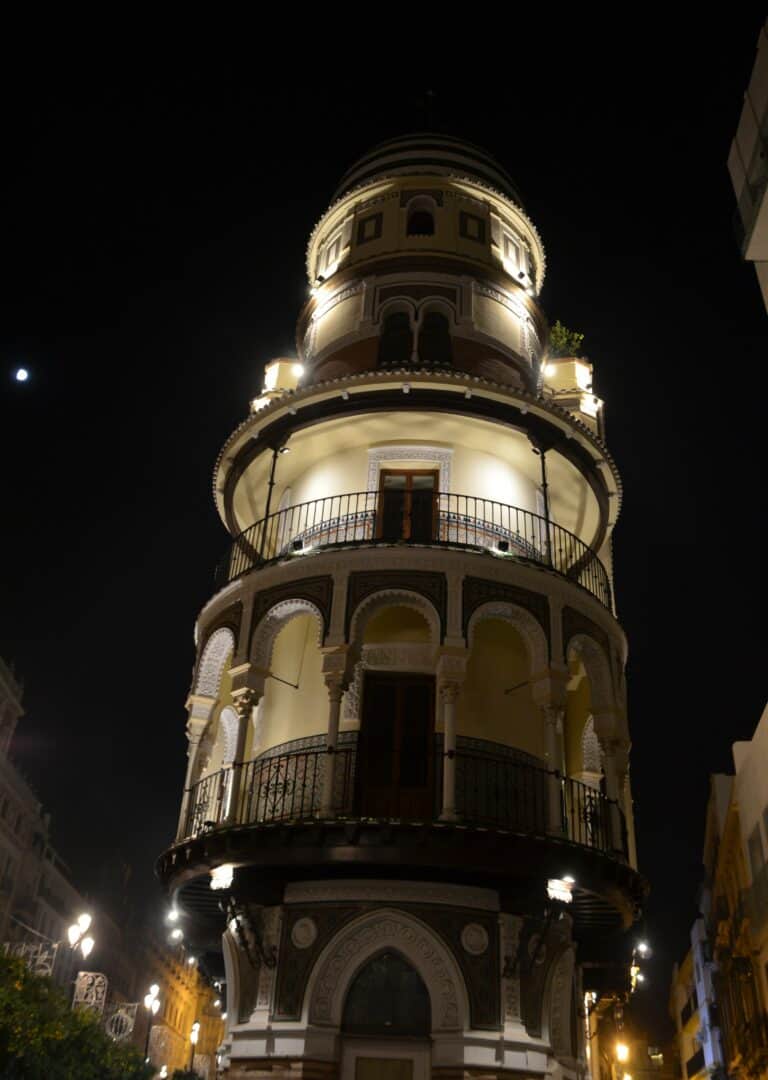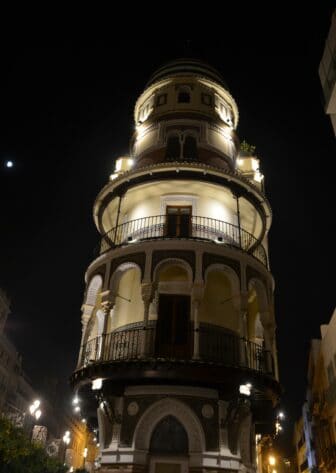 I was overwhelmed by the bustle of the town, probably because we spent the last few days in quiet small towns.
We wanted to go into one of those tapas bars, which were many all over the town and eat and drink lightly, but everywhere was overcrowded.
We were not confident enough in competing with the locals to order anything in Spanish which we didn't understand, and considering Covid-19, we were reluctant to enter the "dense" tapas bar, so we went back to the hotel.
Like the guesthouse we stayed in Cornwall, England, this hotel also has a bar where you can drink wine, beer, etc. on your self-declaration, so we spent our time drinking white wine.
By the way, the first drink was free because it was a "welcome drink".
The next morning, we went for a walk in search of a cafe.
It was completely different from the night before, and it was so quiet without a figure.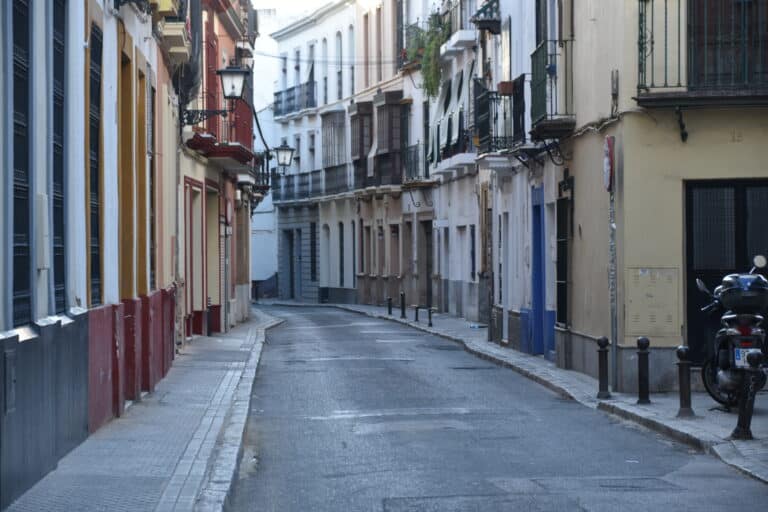 I could not imagine the hustle and bustle of last night.
Even in this quiet morning, we found an open cafe right away.
That is a good thing about a big city.
I talked with my husband that it would be a good idea to stay in this town for about a month.