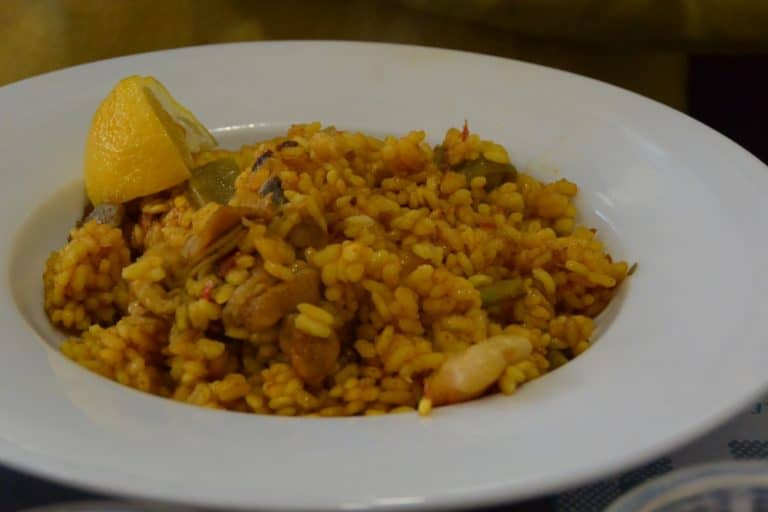 [ Feb.2016 ] I knew that the Spanish meal, Paella came from Valencia, so I wanted to try one during our short holiday in the city.
There were many snack restaurants outside of the Central Market.
We went in to one of them and ate Paella, When we order Paella in London where we live, the menu usually has the warning, such as "2 persons or more" or "it takes 20 minutes", but in the home town, Paella seemed always ready and from the big pan, they subdivide and serve.
As you can see from the photo, when you order just for one, they serve a plate of Paella, not too much, so it was a good snack like a sandwich.
Of course, it might be totally different in some up-market restaurants.
Apparently Paella means 'a pan' originally in their language.
The beginning was when Arabs introduced rice cultivation to Spain in the 10th century.
The original Paella in Valencia includes rabbit meat, chicken, snails,beans and so on.
It was not until the 20th century that it became popular all over Spain and known to the world as a Spanish meal.