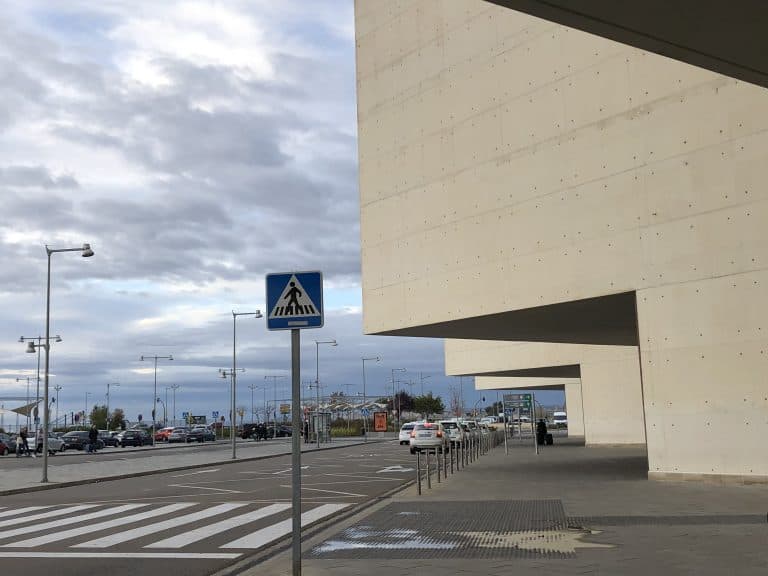 [ Nov.2019 ] We got up early again and this time headed for Zaragoza in Spain.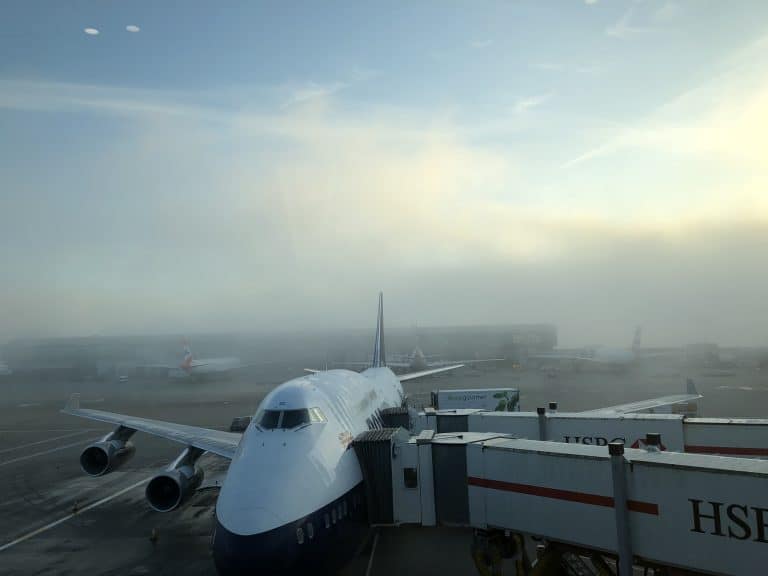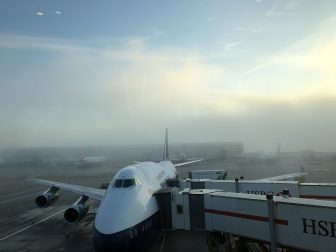 First we flew to Madrid.
Because of the fog in Heathrow airport in London, our flight delayed by more than half an hour, but the flight itself was smooth.
From Madrid we took a train to Zaragoza.
At the Renfe (Spanish state railway) office at the beautiful Madrid airport, we bought the return tickets to Zaragoza, which was more expensive than we had expected (€93 per person).
The Zaragoza train does not depart from the airport station and we had to go to Atocha station, changing at Chamartin station.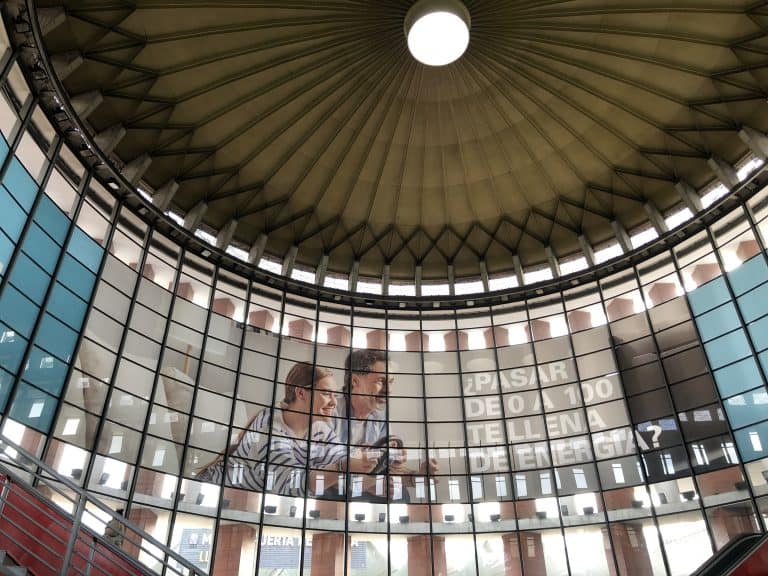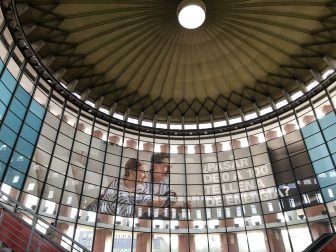 It took about one hour to get to Atocha from the airport.
Fortunately, we had time until the booked Zaragoza train which departed at 3:30 pm, so we had our lunch at a restaurant in Atocha station.
We were so hungry by then that we had a big lunch.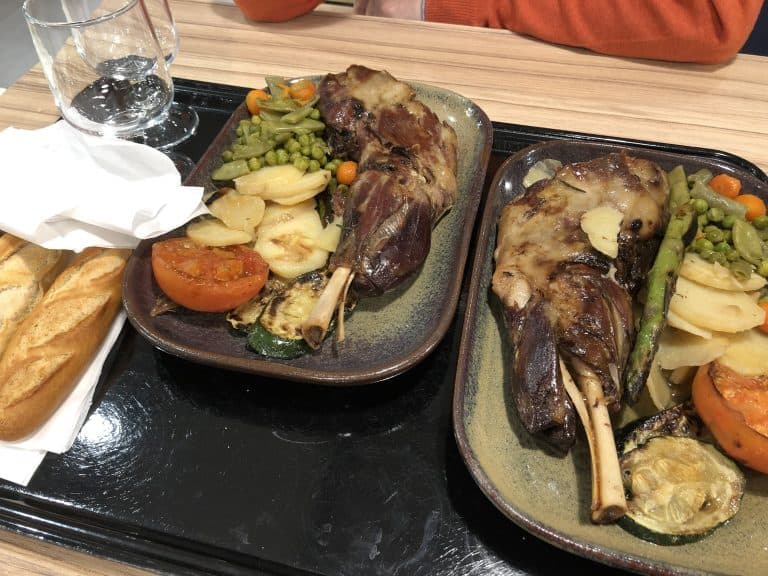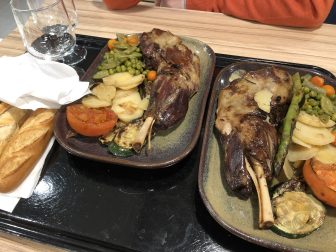 The main was lamb meat with bone which seemed to have been cooked for hours and it tasted very good.
As a restaurant at a station, the foods were great.
Including a half bottle of Rioja, the bill was less than €40.
By the way, before getting on the train, you have to go through the security check in Spain, so you have to go to the station early, which we had forgotten about.
We went to the check point about half an hour before the departure time and found there was a long queue, which made us worried.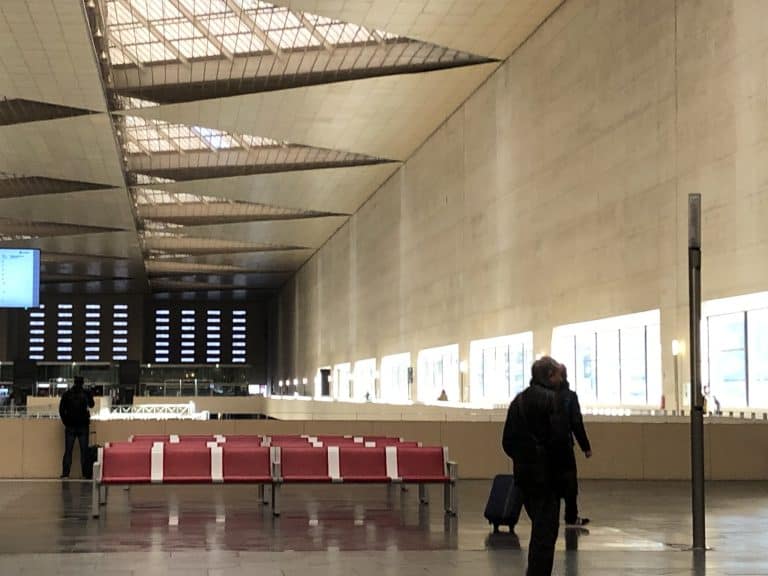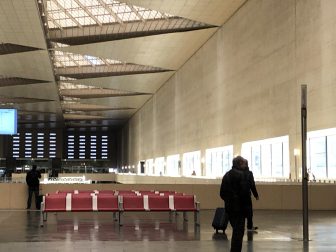 Fortunately, the queue moved quickly, so we did not have any problems, apart from the train started a bit late because the alarm went off.
We smelled cigarette, and that was probably the reason.
The journey took about 1 hour and 20 minutes from Madrid to Zaragoza.
The destination of the train was Girona.
The scenery from the window was very dry, which reminded me of Napoleon who said "Africa begins at the Pyrenees".
We arrived at Zaragoza station which was very modern with the huge wasteful space.
We often see this kind of stations in Spain and every time I see one, I wonder if this is another example of former prime minister, Zapatero's waste.
There was a tourist office within the station, so we got some information there.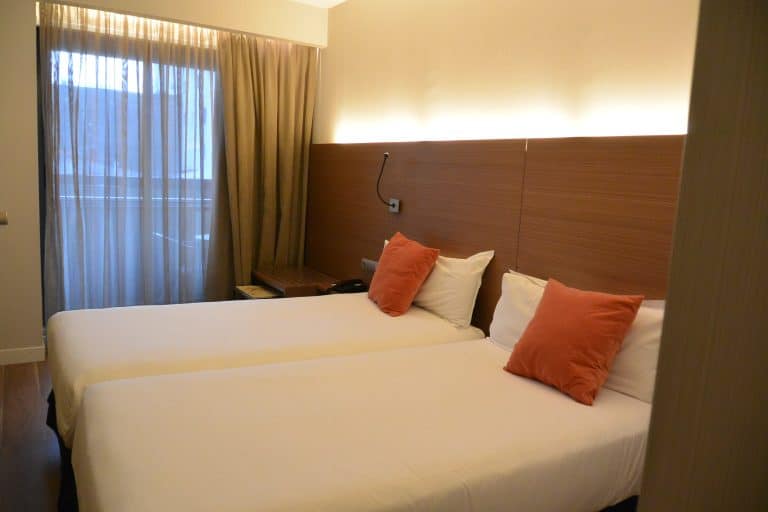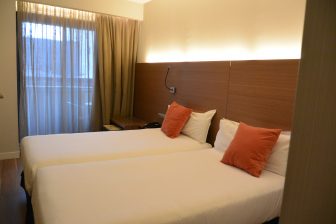 The young man at the office was not particularly friendly, but he told us a few places that we could go free on Sunday, which was the next day and that was useful.
Our hotel was in the centre of the town called Vincci Zaragoza Zentro.
The room was boring, but the breakfast was very good.
And the location was excellent.
We could come back to the room easily whenever we got tired of walking around the town.