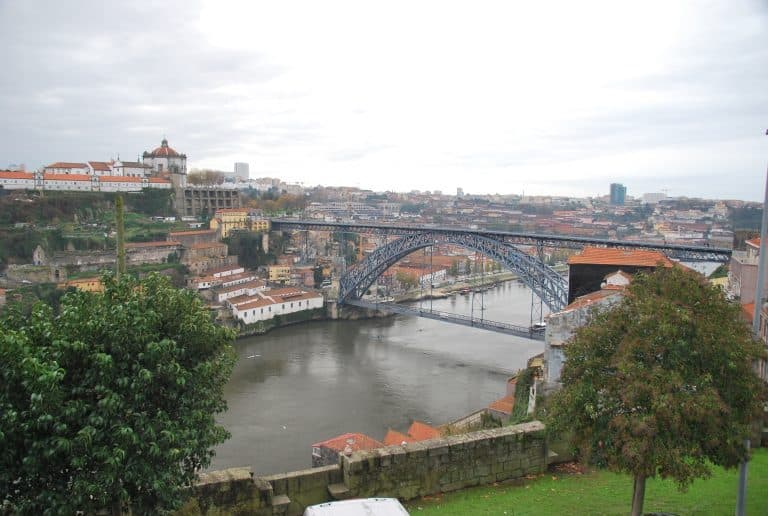 [Dec. 2009] Our holiday in Oporto, Portugal was very short, staying there only two nights.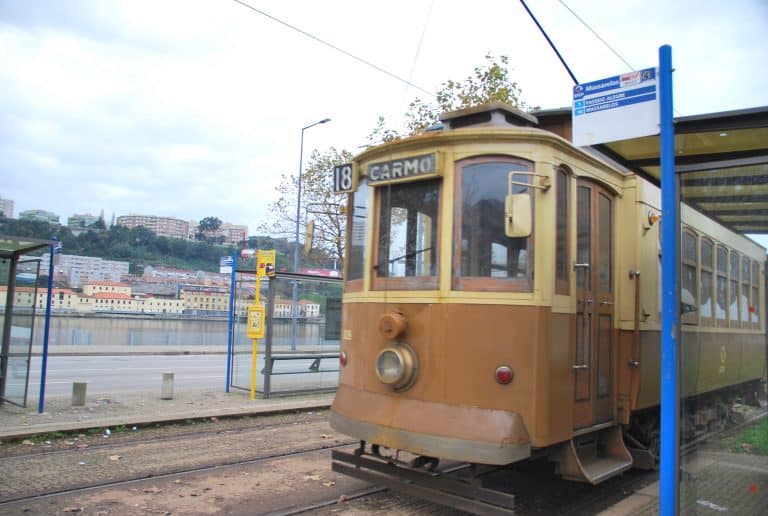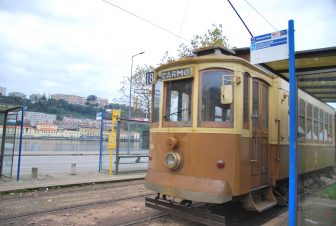 On the last day, we enjoyed walking around town until the time of the flight.
In addition to walking, we took a tram in Oporto on this day.
When it comes to trams, Lisbon's old-fashioned yellow trains, especially No. 28, are famous, but there were some old-fashioned trains running in Oporto, too.
Maybe because it was a weekday morning or because the weather was bad, the tram we got on was empty and we could take pictures as many as we wanted.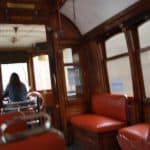 The photos were blurred, though.
The driver was a woman.
The tram took us to the hill overlooking the Don Luis I Bridge that we visited the day before.
Oporto is a hillside town on the Douro River, with many slopes and it is tiring to walk around, but these undulations give it a wonderful view.
There was a big monastery-like building on the hill, but what exactly was it?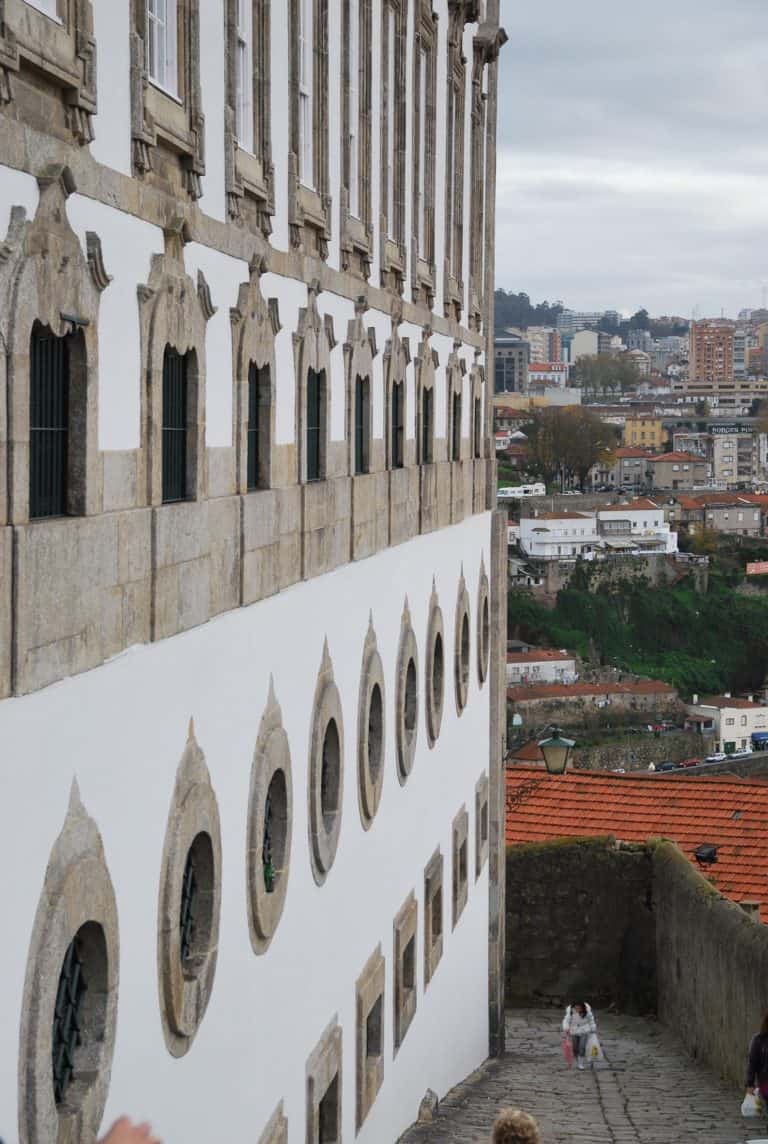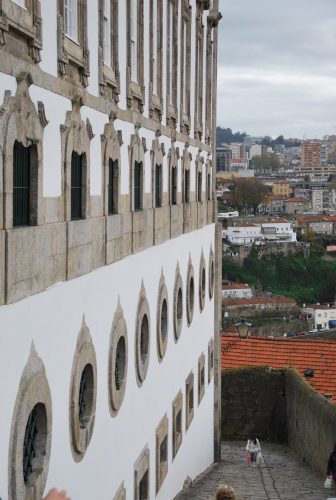 On this trip, we mainly walked outside and took pictures, skipping the highlights such as churches and museums, so we have to go back and check again.
After enjoying the view, we went down from this hill and took an open top sightseeing bus this time.
The weather was very bad during this holiday, and we were exposed to the cold wind, and even though it was Oporto, I felt really cold.
However, it was interesting to go to the Atlantic Ocean at the mouth of the Douro River for the first time.
The view of the raging big waves was also exciting.
Of course, there are some beaches, and it is said that they are perfect for surfing.
By the way, as I wrote before, in the city of Oporto, the buildings that seemed be about to collapse were photogenic.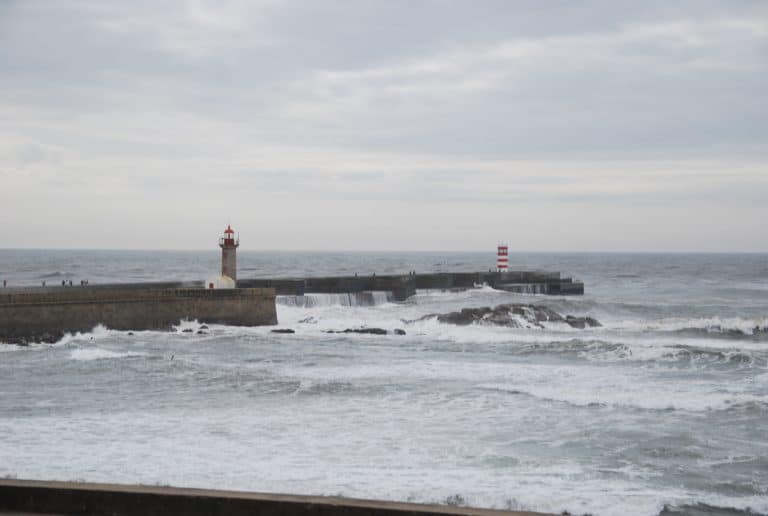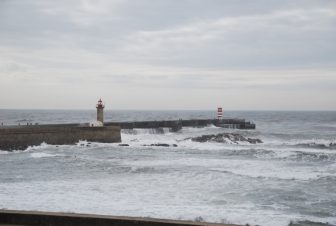 The desolate buildings were left unattended, which made me wonder if the port wine industry was declining and town was poor.
However, when we went out to the suburbs on this sightseeing bus, I saw somehow tawdry looking mansions lined up.
That made me think that the tiled buildings in the city were lovely because they were old, and if it's a glittering new one, it might be a little tawdry, too.
In other words, such a flashy design is the taste of the people of Oporto.