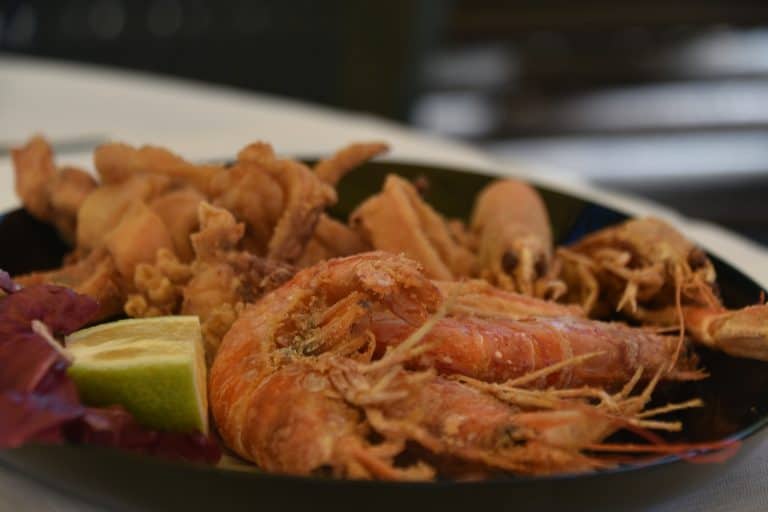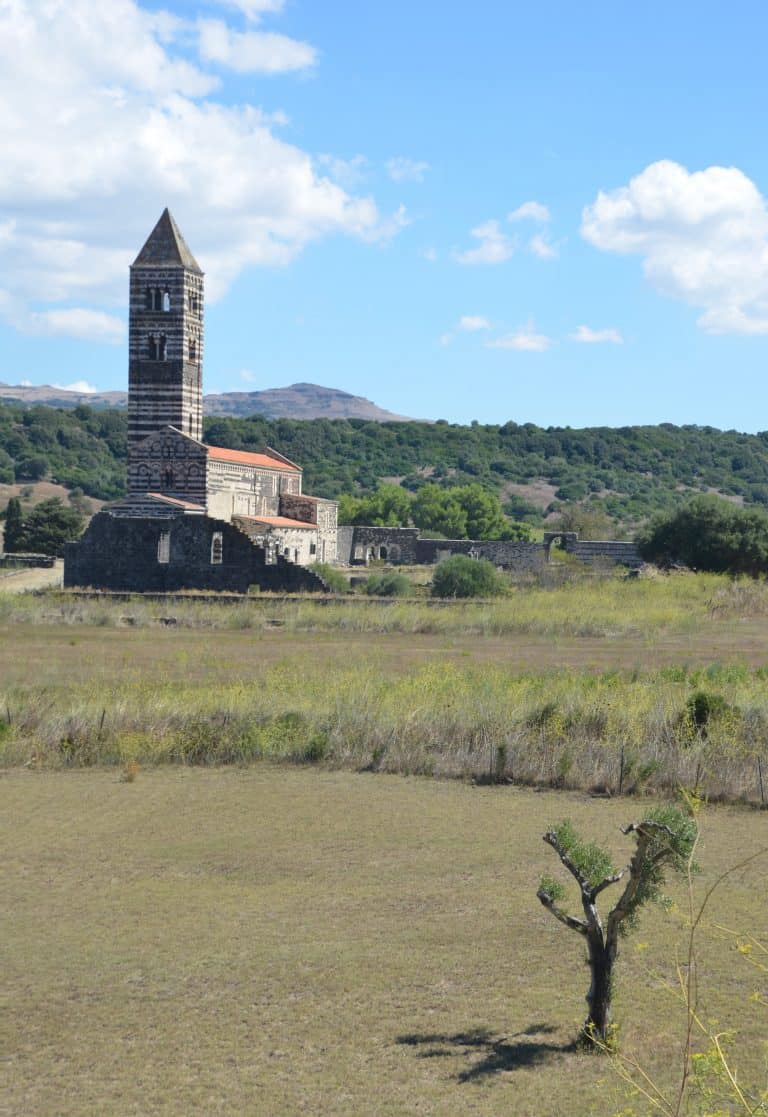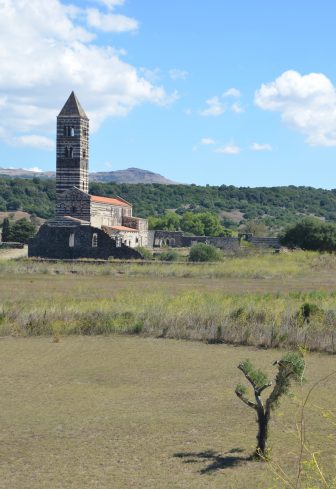 [Sept. 2020] On the day we went to see the Basilica di Saccargia in the northern part of Sardinia, Italy, we had lunch at a restaurant near the church.
Its name is Ristorante Saccargia.
It was just up the hill next to the parking space of the church.
The scenery of the church seen from the middle of the slope was wonderful, but when we reached the restaurant, we couldn't see the church anymore and I was a little disappointed.
The restaurant was quite large and was probably used by people around here for gatherings such as baptismal ceremonies.
We settled down at a table on the terrace.
First of all, starter.
We shared Antipasto di Bottarga.
The Bottarga was shaved into a ribbon, which was on top of the salad.
And there was powdered Bottarga on it.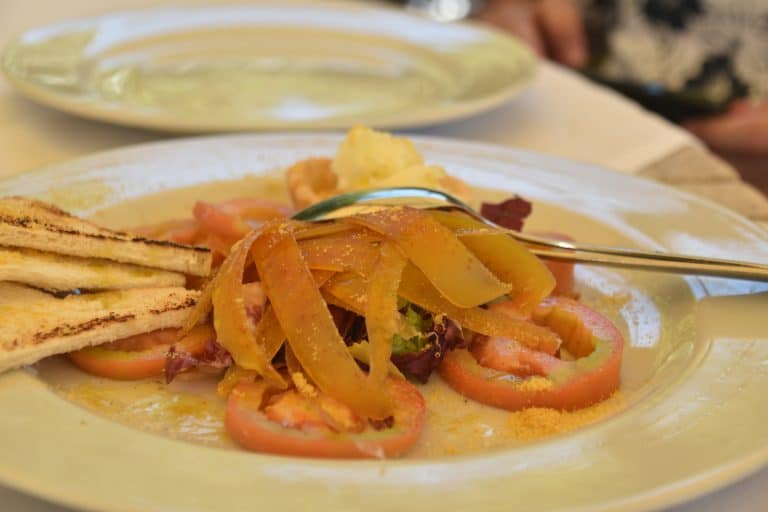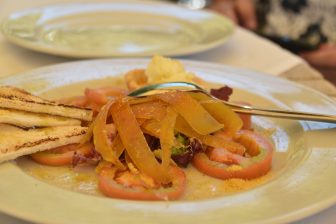 Unusual in Italy, it came with toast and butter.
My main was Calamaro Agliata.
The pieces of squid were covered with garlic sauce, but the garlic taste was not so strong, and the taste of the orange tomato sauce made me feel somewhat nostalgic.
The squid was fried, so it was quite rich.
My husband chose Fritto Misto (fried seafood mix).
Squid, shrimp, prawns, etc. were fried and it looked good.
With half a litre of house wine, lemon sorbet dessert, milt liquor, and coffee, altogether it was reasonably priced at € 65.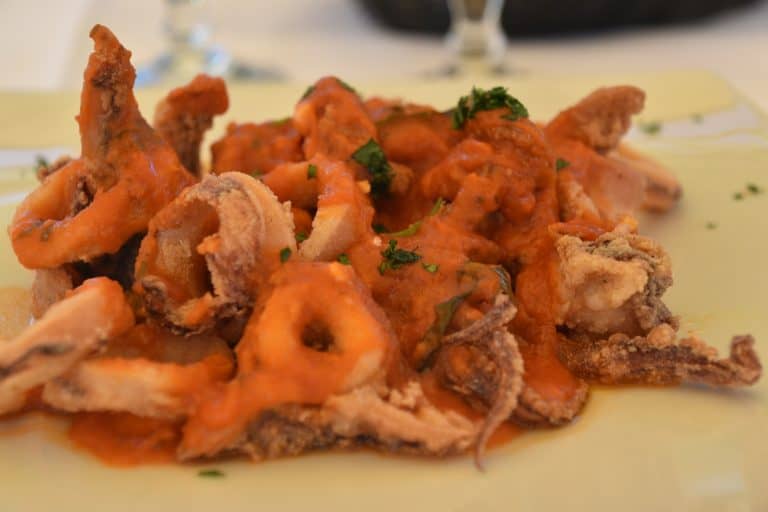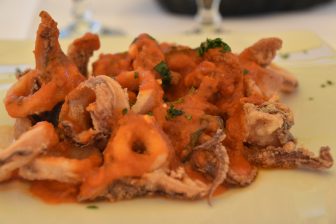 A taxi came to pick us up when you've just finished eating.
On the way back to Sassari, when we said we live in London, the driver said he had a friend who used to work for a post office in London.
This friend returned to his hometown because Sardinia had a better environment for raising children, and he bought a taxi business as well as a house here with the money from his house in London he had sold.
It means that there is such a difference in prices between here in Sardinia and in London.
In Sassari, we got off at Piazza d'Italia, the centre of town.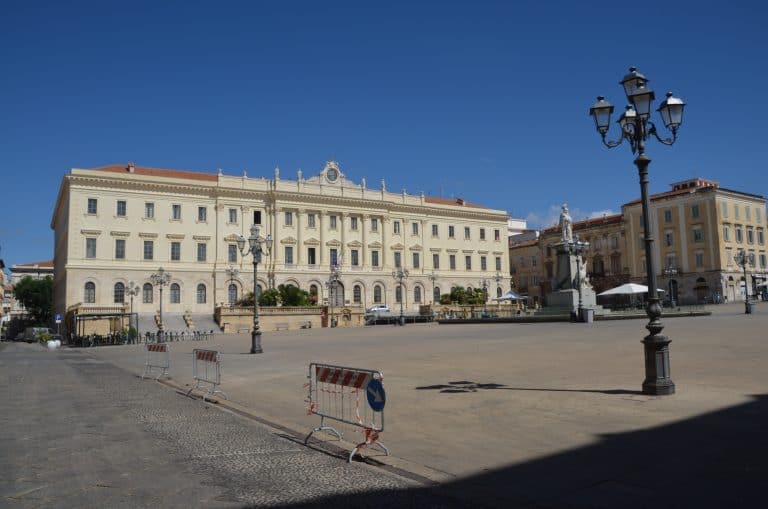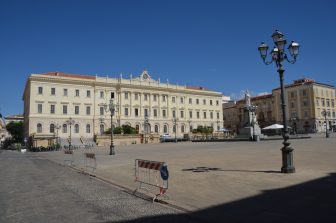 It was a large open space with some majestic buildings, but it was so quiet because there were almost no people.
According to the driver, this weekend was "the last weekend of summer" and all the Sassari residents had gone to the sea.
After walking around the square, we tried to go inside the cathedral we saw in the morning, but it said that it was closed until 5 pm.
We should have entered in the morning .
We also went to another church, Santa Maria Church near the bus station, which was recommended by the driver, but as expected, it was also closed.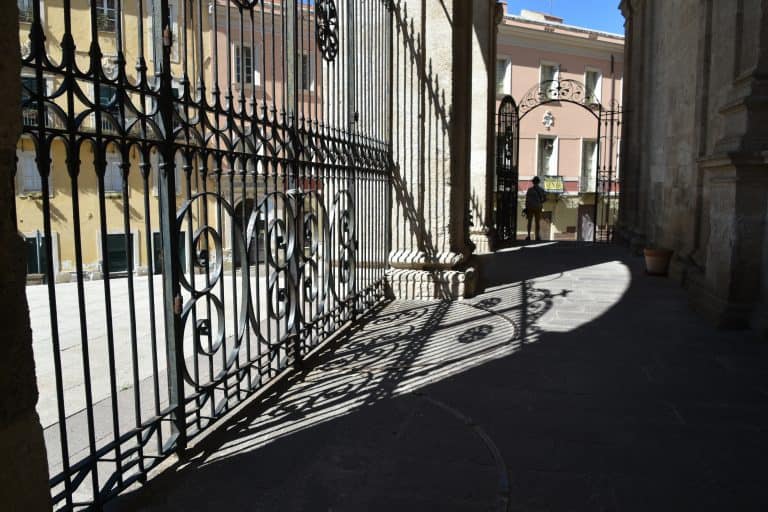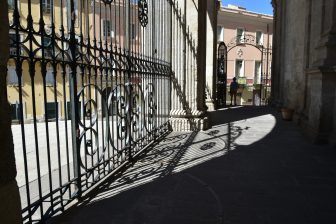 The bus to the town of Alghero where we were staying was only one at 5:30, and there was no particular place to go, so in the end we killed time at a coffee shop.
As we walked around, I noticed that there were many black people in the town of Sassari.
They were the people whose skin colour was really black.
We often see these kind of people in Italian cities selling goods on pavements.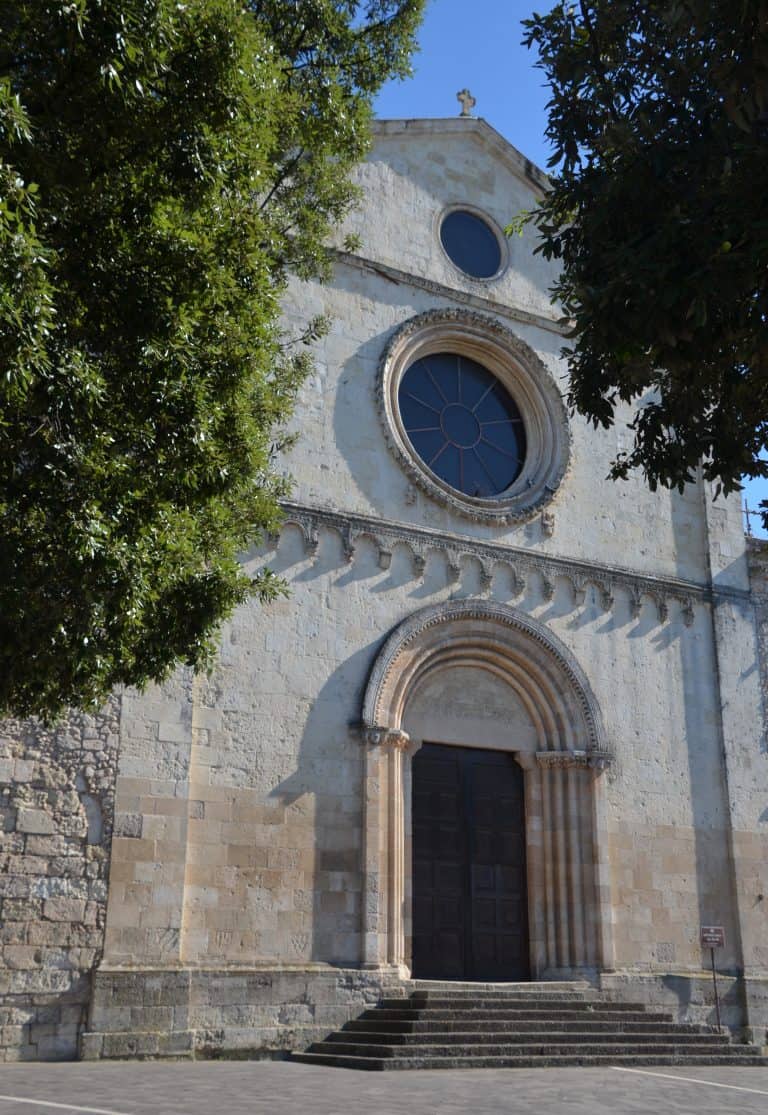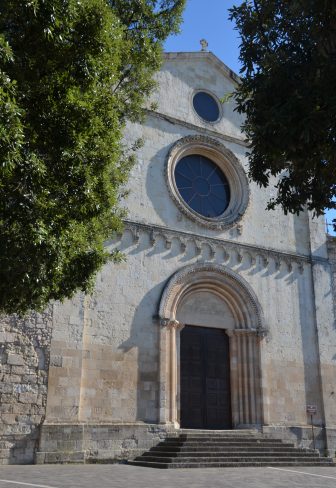 Here they seemed to be living.
Well, when we said to a female taxi driver we met in the early days of our stay in Alghero, "we want to go to Sassari," She said, "For what? Nothing is there.".
She was right.
The Basilica of Saccargia is well worth the trip, but Sassari doesn't matter.
But unless you go, you would not know that, would you.