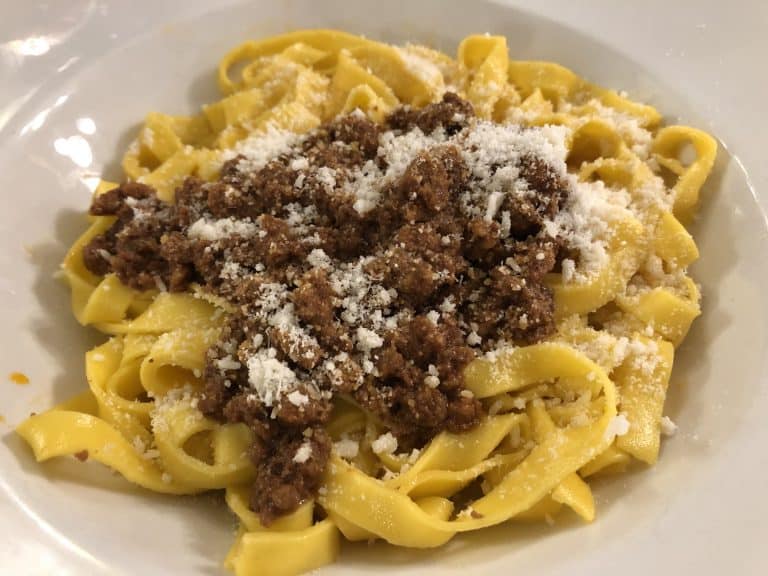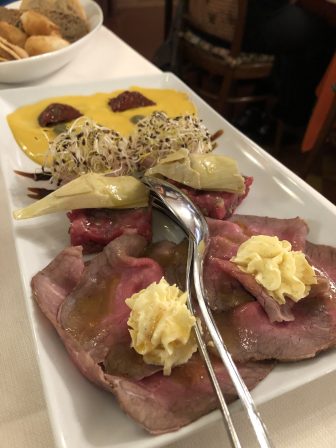 [ Oct.2019 ] Because we wanted to eat the authentic Bolonese, we went to Bologna from Milan in Italy.
We have not been there for some time.
The restaurant we headed for was Trattoria della Gigina in the suburbs of Bologna, where we had been a few years ago.
This time they took us to their back room where there was more up-market atmosphere than the front room.
They brought two menus, the one with the price to my husband and the one without to me.
In Italy there are many restaurants which still do this.
When I came across this system for the first time, I was so surprised and upset feeling it was very sexist, but now I am used to it.
We had Antiopasto Gigina for the starter, which consisted of four different foods.
The waiter instructed us to eat these four in order as before.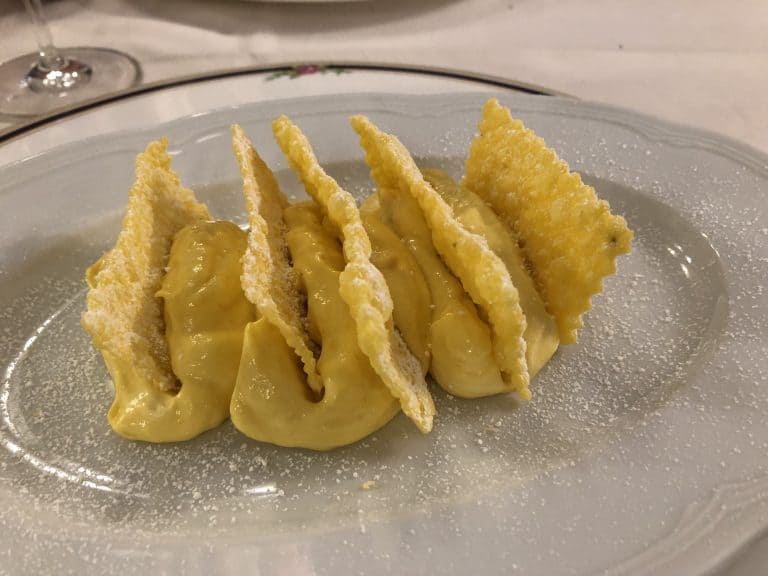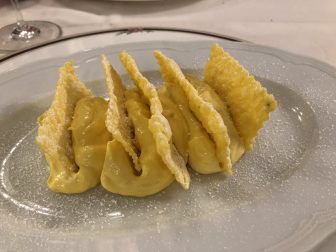 The first one was roast beef, the second was steak Tartare, the next was sausage and the last one was Vitello Tonnato, all of which were very good.
And the main dish was of course Tagliatelle alla Bolognese.
It was excellent as before.
I found that not only the sauce but also the tagliatelle was good, which was very nice and smooth.
The dessert which was some light biscuits with lovely cream was really good, too.
As for the wine, we had a bottle of local Sangiovese.
We usually do not choose Sangiovese, but the waitress recommended it, saying " if you choose one of the reserves, even Sangiovese has firm rich taste".
So we followed her advice and it was satisfactory.
The bill was €108 (£92, $120) including glass of dessert wine, which was very reasonable.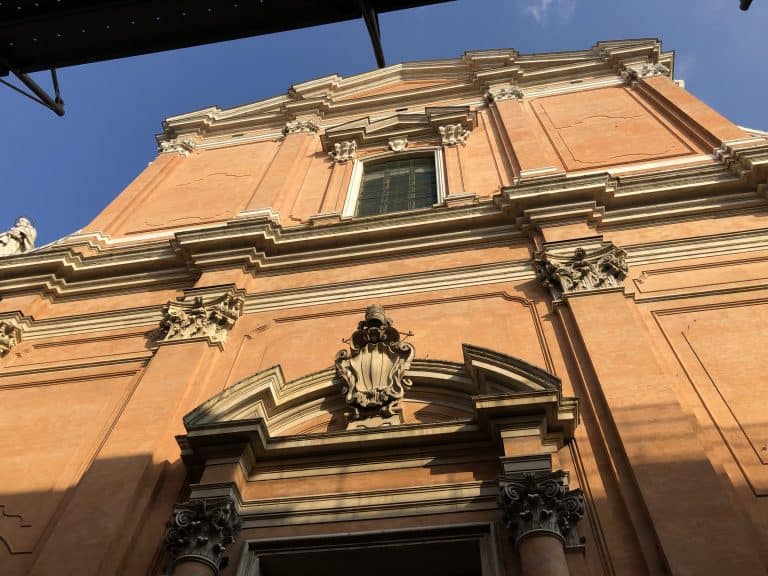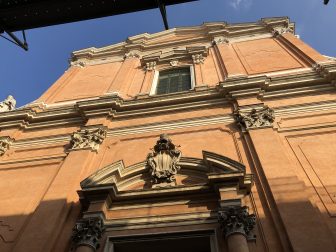 We were very satisfied, so we could have just gone home, but because we came all the way from Milan which took about two hours, we decided to walk around the town of Bologna for a while.
We went into a church on via dell'Indipendenza, the straight street from the railway station to the centre of the town.
And we found that this was the cathedral of Bologna.
Because it is facing the not so wide street, the outside looked rather plain, but inside was gorgeous.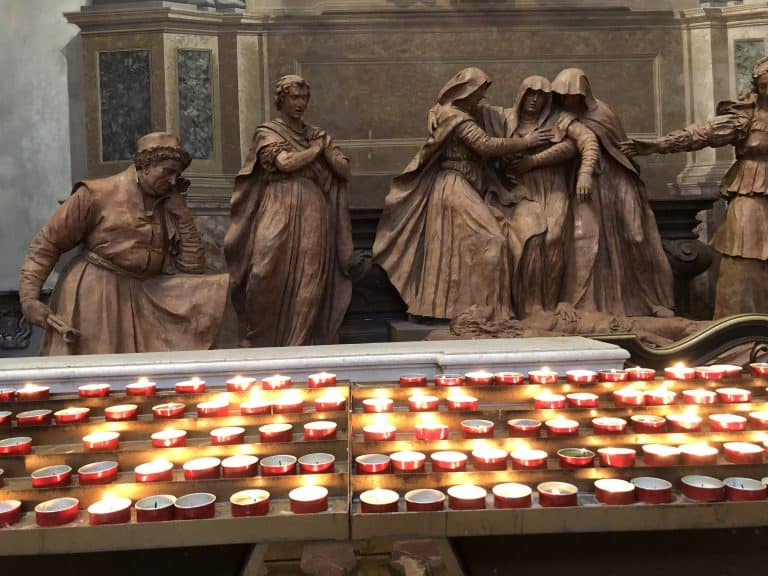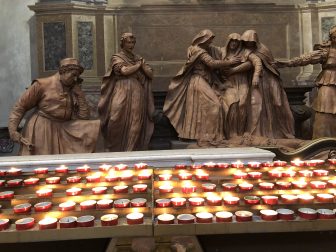 This cathedral has the history since 1028, but they have repeated reconstructions and extensions, so the most part of the current building was built in the 17th century.
I liked the group of statues made of terracotta in the cathedral and found that it was called "Lamentation of Christ" made in the early 16th century by Alfonso Lombardi.
In Bologna, San Petronio Basilica in Piazza Maggiore is bigger and more noticeable, but this cathedral was worth seeing, too.