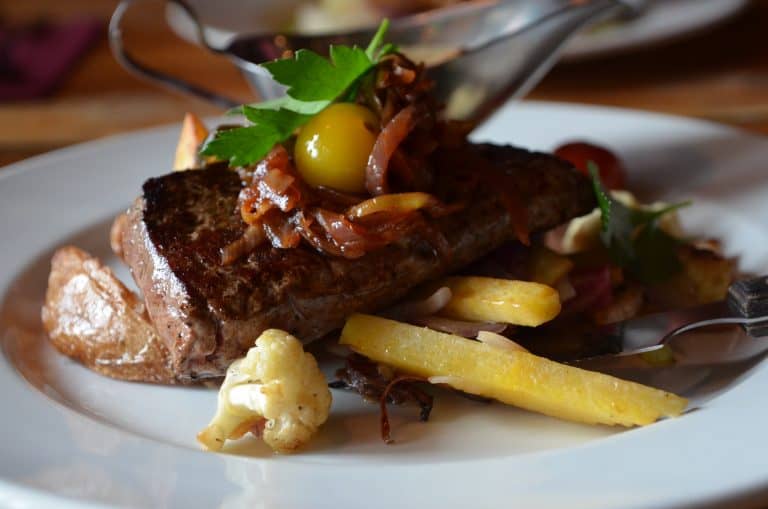 [ May 2019 ] We stayed only two nights in Oslo, Norway, but we did quite a lot of things and felt satisfied, but there was one thing we have not done yet.
That was eating whale meat.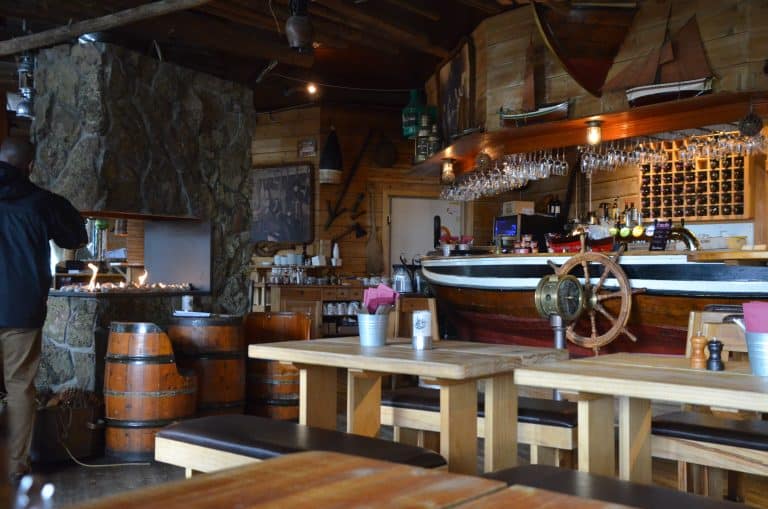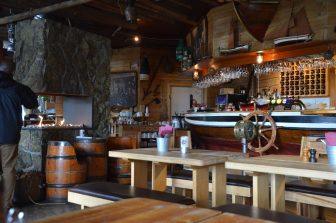 Norway is a whaling country.
Many people are against whaling, but there are many people having been making living by whaling in Norway since long time ago as well as in Japan and also in Iceland.
Japan is often the target of the attacks by the environmental organisations, but Norway kept whaling, too and the whale meat is on the menu in restaurants.
However, not all restaurants serve whale meat, so we searched the internet for the whale serving restaurants.
The one we went was called Rorbua and it is located at Aker Brygge, the newly redeveloped area on the waterfront.
It was sometime between lunchtime and dinnertime, but fortunately many of restaurants in Oslo are open all the time in the afternoon.
Well, because of that timing, there were not many customers and we could see that the waiter was not motivated, though.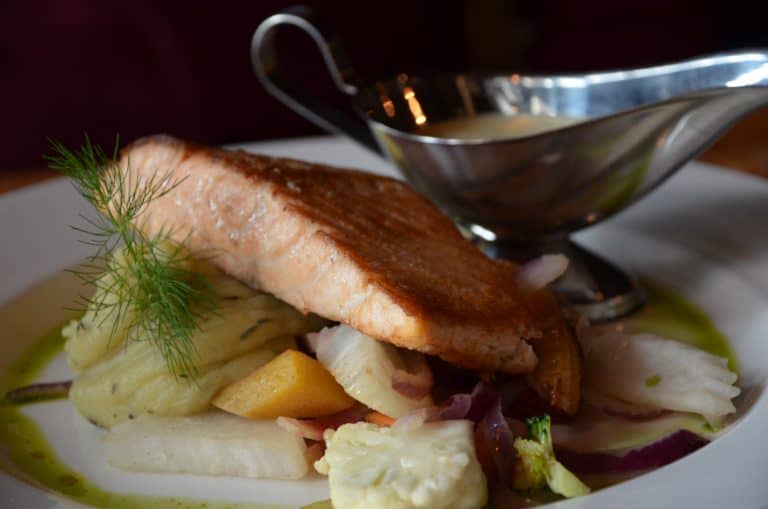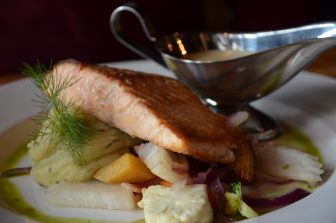 We had eaten Carpaccio of whale meat in Bergen in the past, but here they had the steak on their menu.
The meat itself was not fatty at all and tasted quite simple and the mushroom sauce was served with it, which was delicious.
My husband was satisfied with his salmon dish.
We ate them with the local black beer which had more than 7% alcohol and I suspect that it contained chocolate.
Here we had these main dishes and the beer only and it was 715 Krone (£66, €72, $80).
Anyway I was satisfied that I accomplished what I had wanted.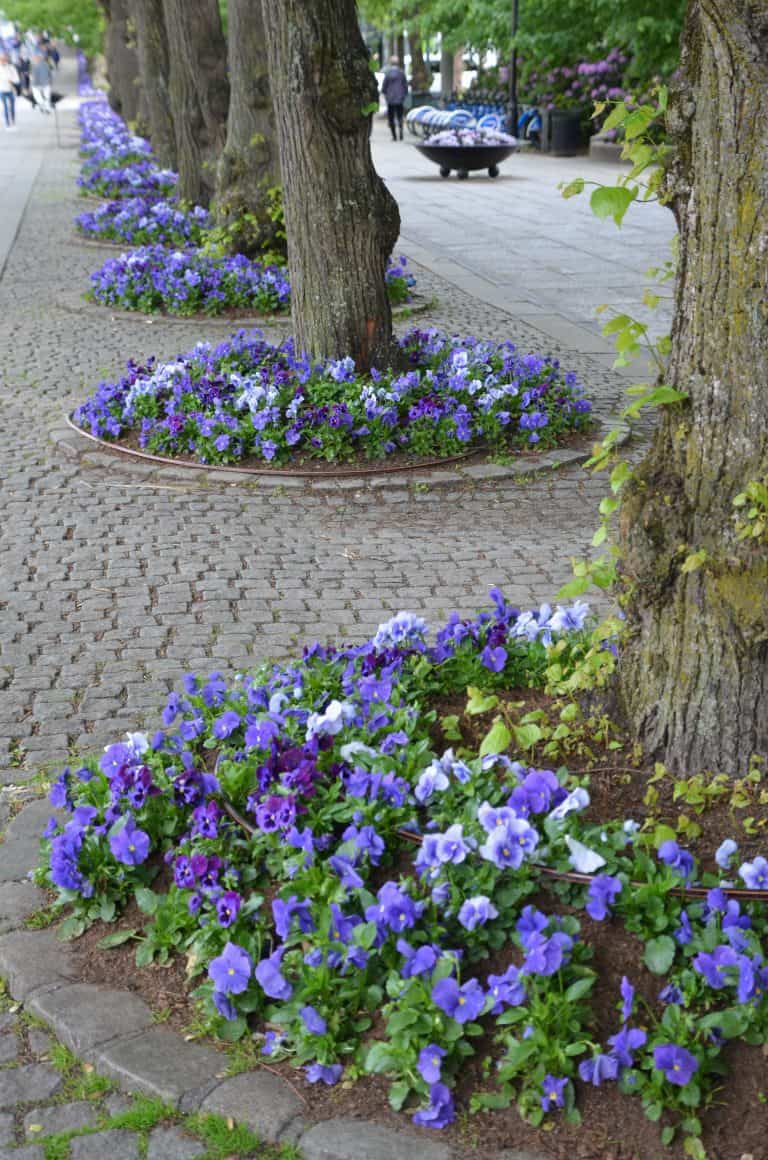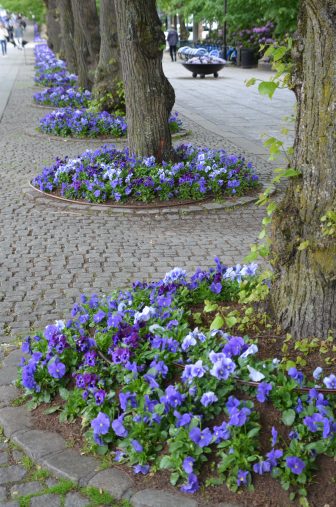 We walked back to the hotel to get our luggage.
On the way, we saw that workers were planting new flowers to the flowerpots along the main street, Karl Johans Gate.
It seemed that the old flowers were given to the citizens and we saw that a mother and her daughter were getting them.
That is a good idea, I thought.
At the hotel, we asked how to get to the airport.
When we came from the airport to the Oslo city centre, we used the bus, but the receptionist said "the train is faster and cheaper", so after getting our luggage, we walked to National Theater Station.
Here we made a mistake.
We took the express train to the airport, not the one the receptionist recommended.
She told us that we could buy the tickets inside the train, but we did not have any chance for that and in the end at the airport station we had to buy the tickets from a machine.
It cost about £22, €24, $27 per person.
We had been careful about spending money in Norway which is infamous for the high prices, but at the end we wasted our money.
We had to use up all the remaining cash for this journey.