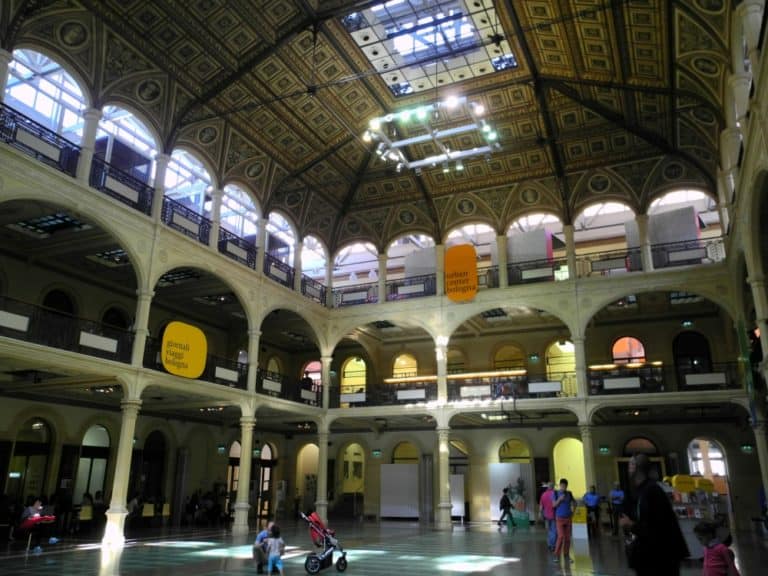 [ June, 2015 ] When we were walking in Bologna in Italy, I noticed one wall with a lot of photos of people.
This building is called Casa Borsa and it faces Piazza Maggiore, the main square in Bologna.
Apparently, these people fought in the WW2 as partisans.
We went into the building to find that it was spacious and gorgeous, as you can see in the photo.
This is the city's library.
Magnificent! There was a lovely cafe, too.
This building is a part of a palace called Palazzo d'Accursio.
This palace is now the city hall, including some museums.
By the way, we used the toilet downstairs here.
I cannot remember exactly, but I think we needed a 50 cent coin to use it.
We looked for somewhere to exchange a note, but nothing was there so we went upstairs to ask.
A staff member pointed at an exchange machine, which was located at one corner upstairs, probably because it is convenient for staff.
I understand that Bologna has been ruled by a left wing political party.
That is why they have this great library, but at the same time, there are many inconveniences for the users, too, I thought.