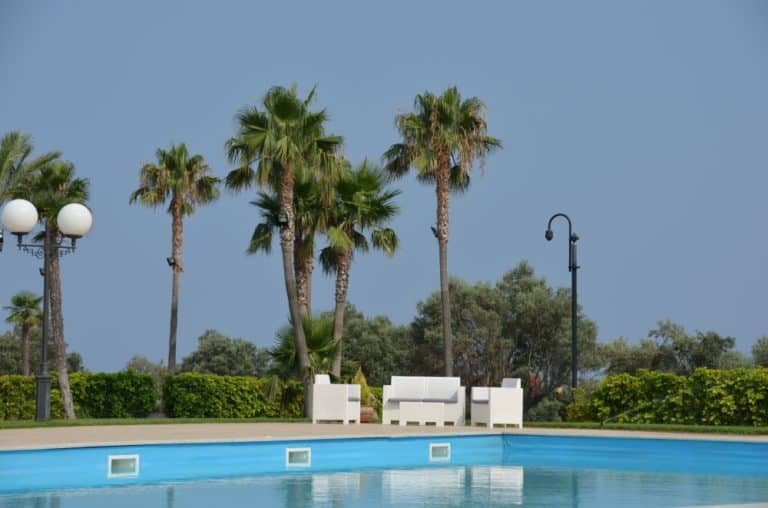 [ July, 2015 ] This is the swimming pool in the hotel we stayed in Roccella Jonica in Calabria, southern Italy.
We don't usually spend time at the poolside in hotels, but this time we went there a few times to chill out.
The hotel was very big.
I thought that there were not many people staying there because it was very quiet, but in fact 110 guests were there on that day.
There were two pools, one was shallow for children and the other was deep enough to swim properly.
I enjoyed bathing in the children's pool.
On the first day, there were only a few German-speaking couples around the pools, but some days later, it was occupied by children.