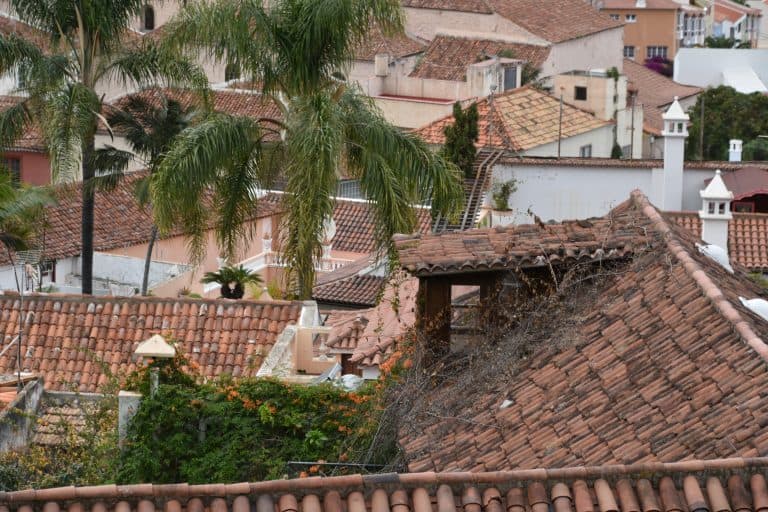 [ Dec.2018 ] I continue talking about our sightseeing in La Orotava in the north of Tenerife in Spain.
After 'The House of Balcony', we visited Casa del Turista (House of Tourist) just in front of it.
As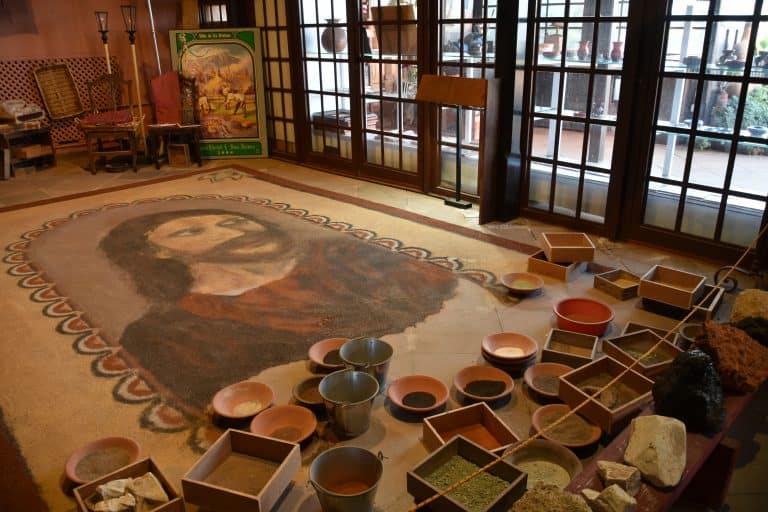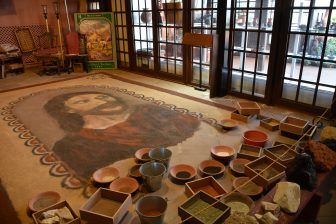 the name suggests, currently it is a big souvenir shop, but originally it was a convent called Molina, built in the 17th century.
The design of the house was similar to the House of Balcony.
Here, the highlight was the picture on the floor in a room, made of sand, petal, stones and sawdust.
This is an example of the 'carpet' they make for the Corpus Christi in June in many squares and streets in the town.
The sand they use for the 'carpet' is brought from the Teide mountain, which is located inland of Tenerife and is the highest mountain in Spain.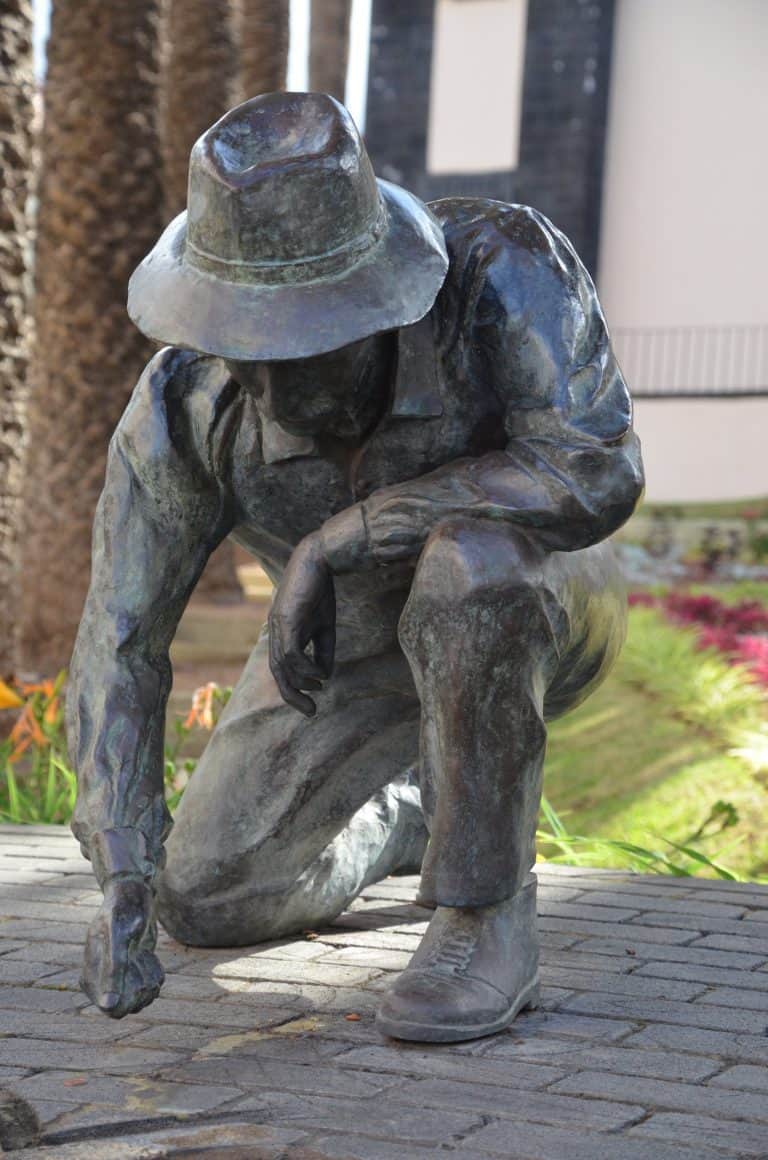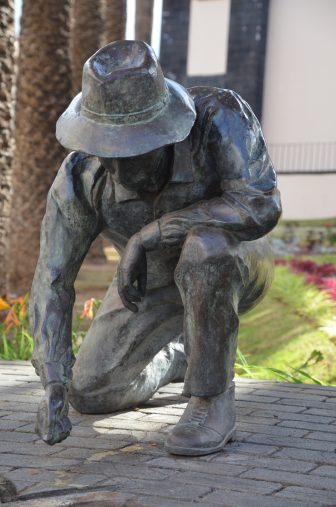 The most spectacular 'carpet' is made in the square in front of the town hall, which is as large as 870 square metres.
It takes nearly a month to make this one, apparently.
This tradition started in 1847.
The people who make these 'carpets' are called Alfombrista (carpet maker) and there was a statue of one of them behind the church called Iglesia de la Concepción, where we visited next.
By the way, when we were there at the end of the year, in the square in front of the town hall there was a big scale nativity scene instead of 'carpet'.
In Spain at Christmas time, it seems very important to make the nativity scene, which is called Belén, much more so than a Christmas tree, and we saw it in many places.
Anyway, when we went into Iglesia de la Concepción, we found that they were holding Mass.
A few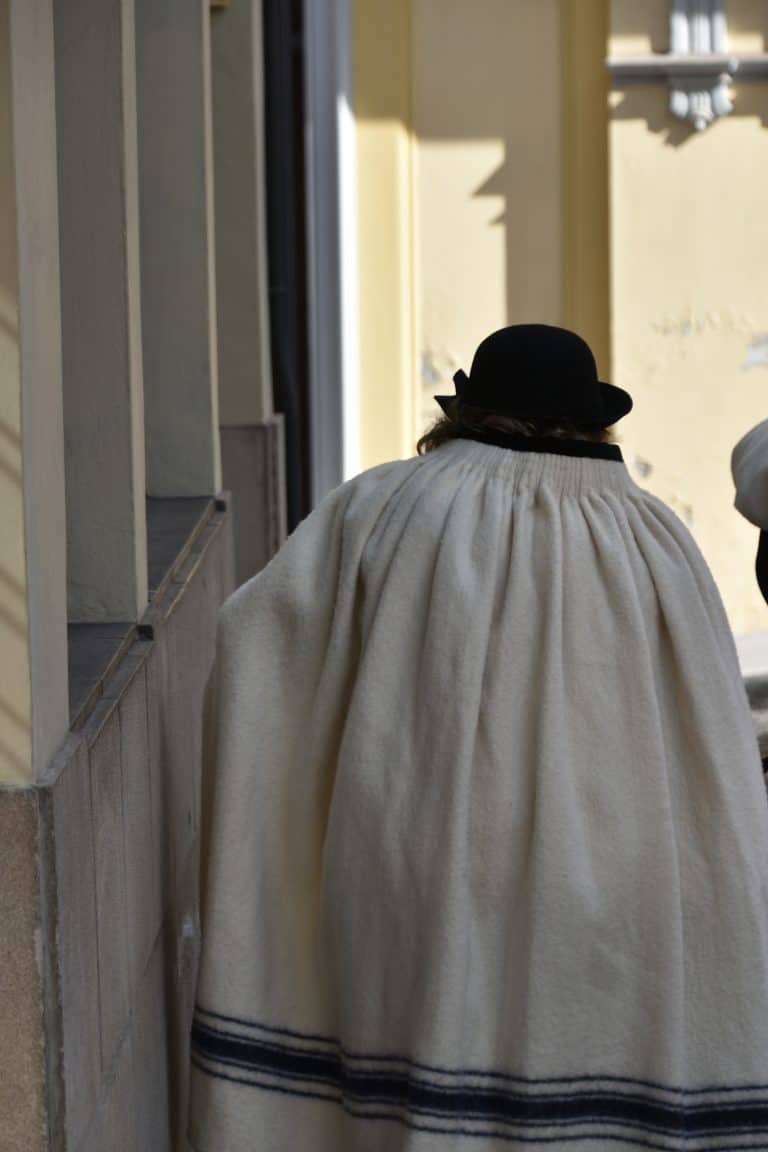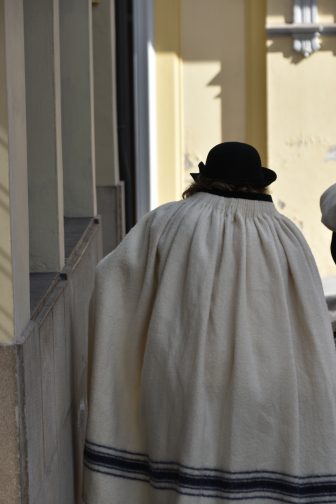 people wearing the cloak of shepherds were singing along with the drum and the guitar.
The song was much lighter than hymns like some folk songs, but it seemed an important part of the Mass.
I could not take any photos at that moment, but later I took one of the singers when they finished Mass and came out of the church.
After that, we went all the way up and down the slopes to another church called Iglesia de Santo Domingo, but here they were having the Mass, too.
It was really full up, so we could not even peep in.
The people here seemed very religious.
According to our guidebook, there are some interesting museums in this town, but unfortunately they were all closed when we were there.
Probably because they are public employees, they were all off for the Christmas holiday, though it was the peak season for tourism.