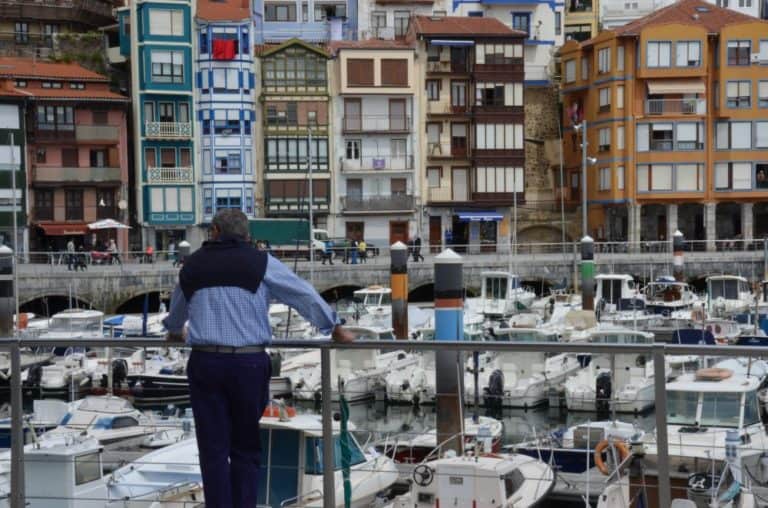 [ May, 2014 ] Before travelling to Basque country in Spain, I had a look at internet and found a lot of tours to visit places in the region, so I was looking forward to it.
But in fact, when I asked around there, they said that it was not the high season yet and the tours were very limited, though it was already at the end of May.
Disappointed, we decided to go where we can go ourselves.
First, we went to Bermeo, a town on the sea by bus.
I had heard that this was a fishing village, so I was expecting a small pastoral village, but in fact it was a fairly big town with more than 17000 people.
Still, their main industry was fishing.
I thought this was another evidence of wealth of Basque country.
Apparently there was a picturesque walking path nearby, but unfortunately because of the bad weather of last winter, landslide had happended, so now the path was closed.
Instead, we enjoyed walking around the port and the hill.
The colour of the sea was wonderful.