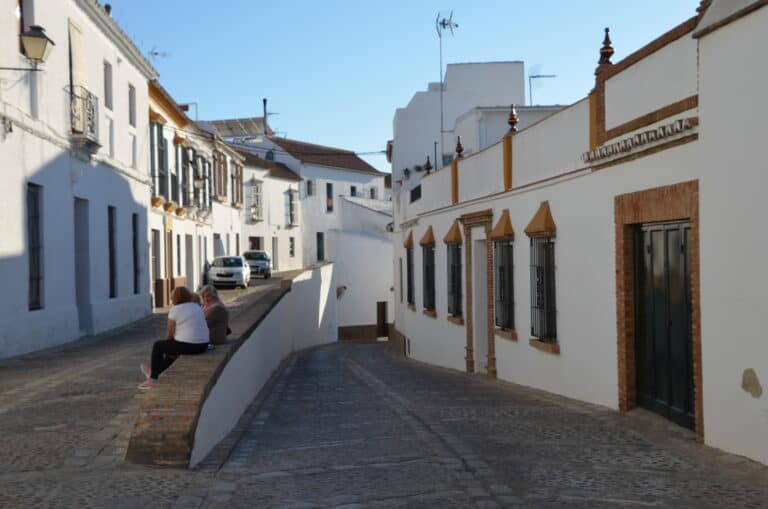 [Nov. 2021] It was in Carmona, a small town in the Andalusia region of Spain.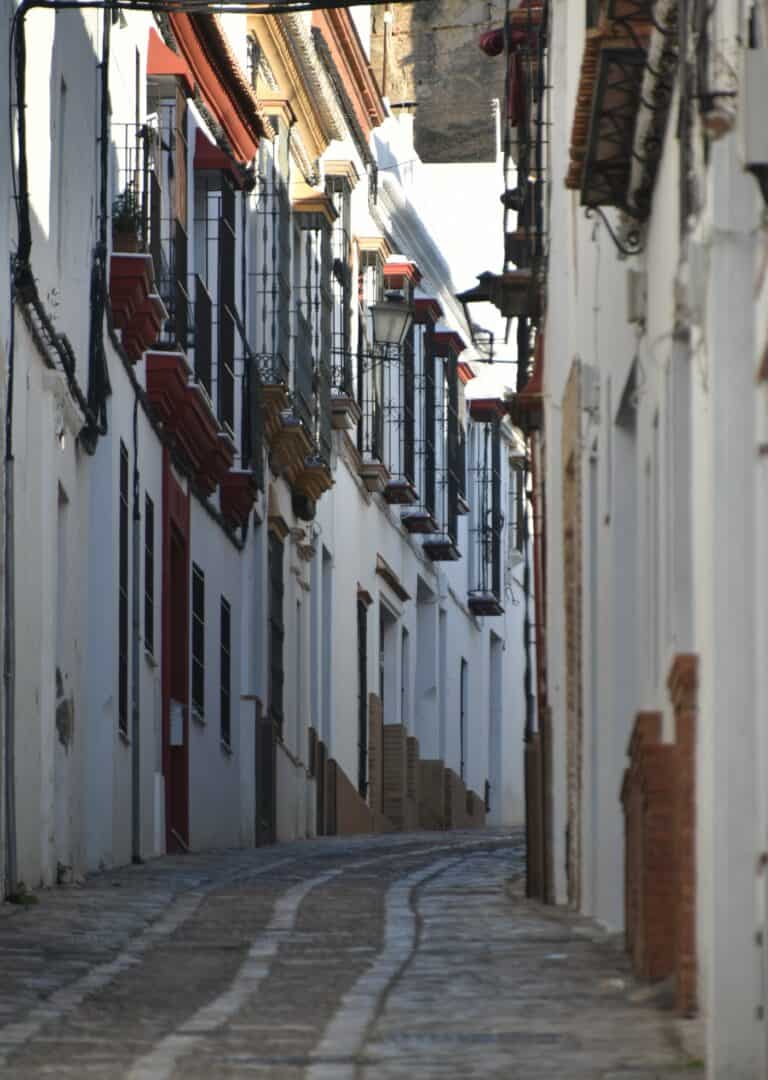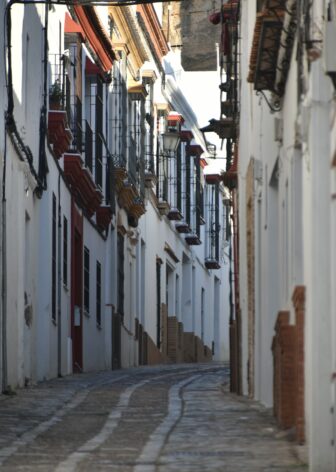 We arrived here at around 4 pm, and we were pretty hungry.
When my husband searched online, there was a restaurant that was open from noon to night, so we went out aiming for that.
When we went outside and walked around, I found that Carmona was a truly picturesque city, and I felt uplifted.
The contrast between the deep blue sky and the white walls was dazzling, and the clear shadows were photogenic.
I noticed that every house had fences outside the windows.
We walked quite a lot and arrived at the restaurant, but we found that they do not serve any foods at all at this time of the day.
Even though the restaurant was open, they served only drinks.
I wasn't surprised much because we were betrayed by internet information many times in the past in Spain.
So we walked on and on towards the centre of town.
There was a pub facing a little square with Alcazar de la Puerta de Sevilla, so we went in.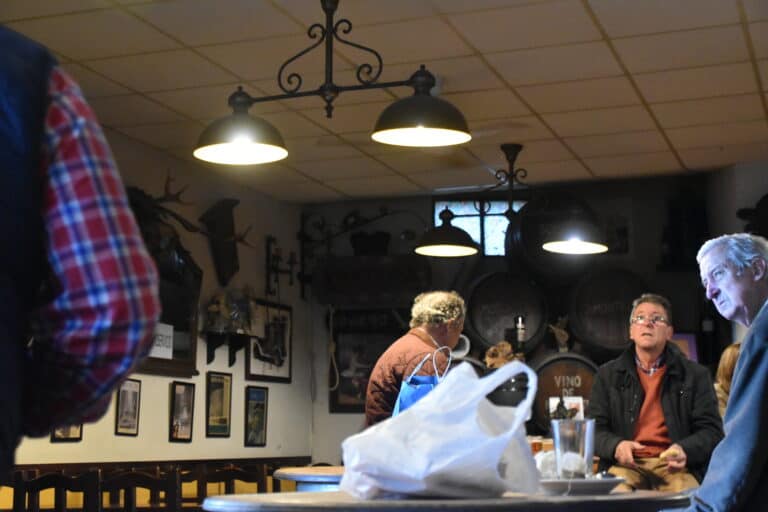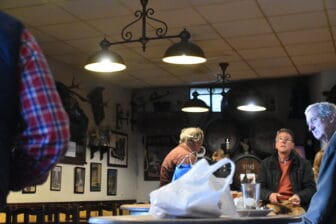 We found that they were serving not only drinks but also simple things such as ham and salami, so we settled down here.
Since Spain, such a pub-style restaurant was probably a "bar", but the atmosphere of the restaurant was just like a pub.
The serrano ham and salami we ate here were very delicious.
The pub, which was almost empty when we entered, was gradually crowded with local men.
Probably they were the workers who popped in for a drink on the way home from work.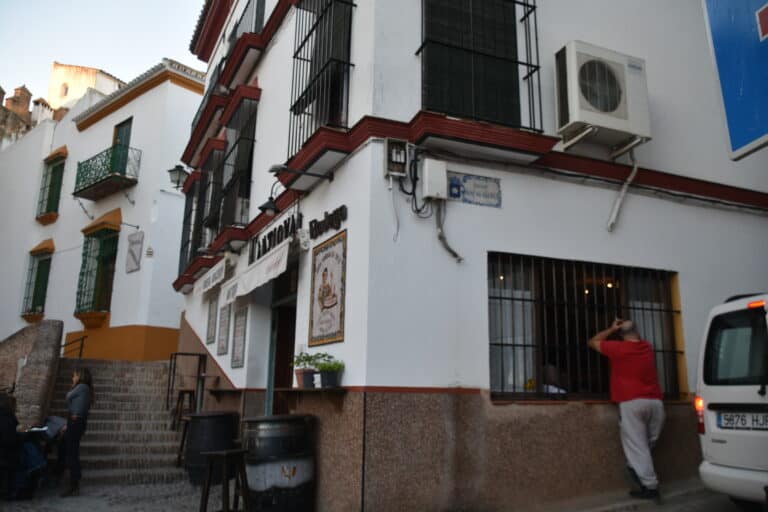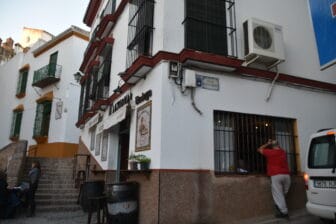 I used to think that Spanish and Italian sounded very similar, but the sounds of these local men's talking were completely different and sounded more fluid.
Now after our stomachs were satisfied, we went to the hotel while taking a lot of pictures.
The setting sun hit the bell towers of many churches, and they were very beautiful.
After taking a rest, we went out again around 8:30 pm.
The town was even quieter than the day time.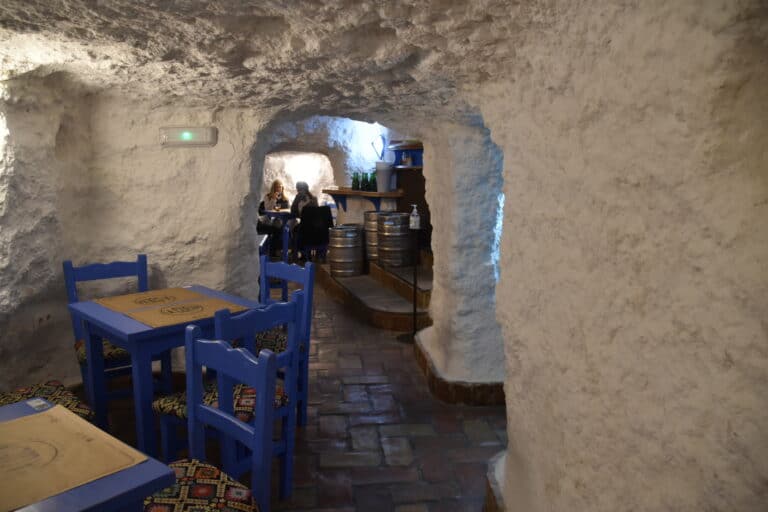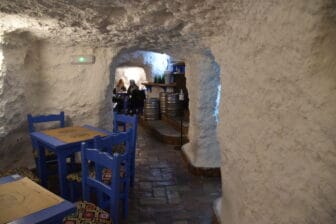 We passed in front of the pub, but just because it's night did not mean it's more crowded.
This time, we went to a restaurant called Restaurante La Cueva that was recommended on the internet apparently according to my husband.
The interior was cave-like and tasteful.
There was only a few people at the counter, except for a group who spoke English in the back, and apart from them, it was quite empty.
We ate tapas here.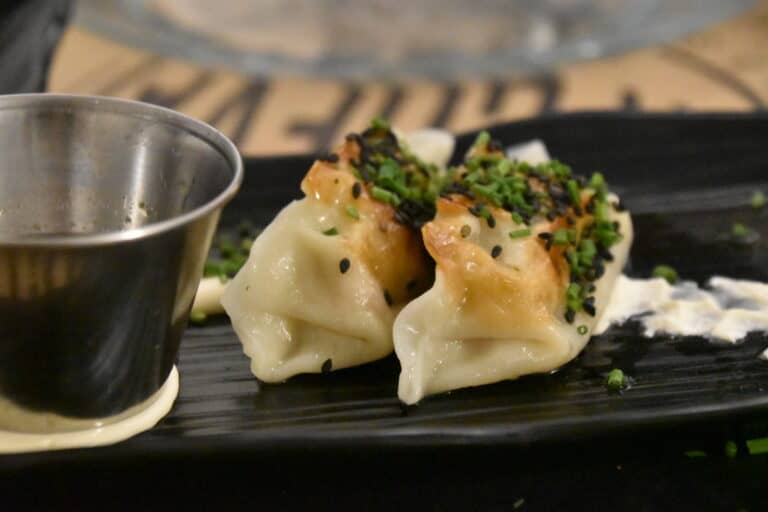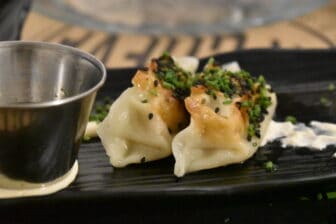 6 Croquetas Pulpo (1 piece for € 1.20, you can order as many as you like), 4 pieces of Anchoas (anchovies on narrow bread, 1 piece € 1.50), T. Cana de Lomo (Iberian pig ham), and Gyoza dumplings.
They were all delicious.
Especially for dumplings, I ordered it being prepared to be disappointed, but I was surprised because they were very good.
It was soft boiled dumplings, and the presentation was Western style.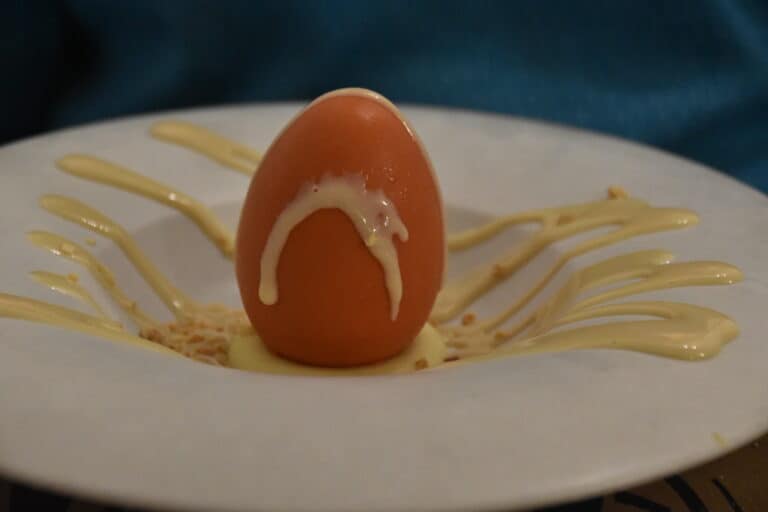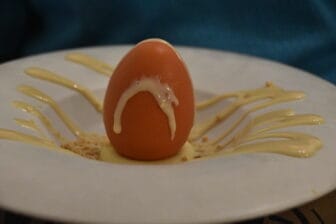 For dessert, we took a thick chocolate mousse and a mango + white chocolate cake (interesting egg shape) and shared them.
Including three glasses of wine, the bill was € 49.20.
They accepted only cash.
Tapas is nice because you can taste various things.
It was a satisfying dinner.