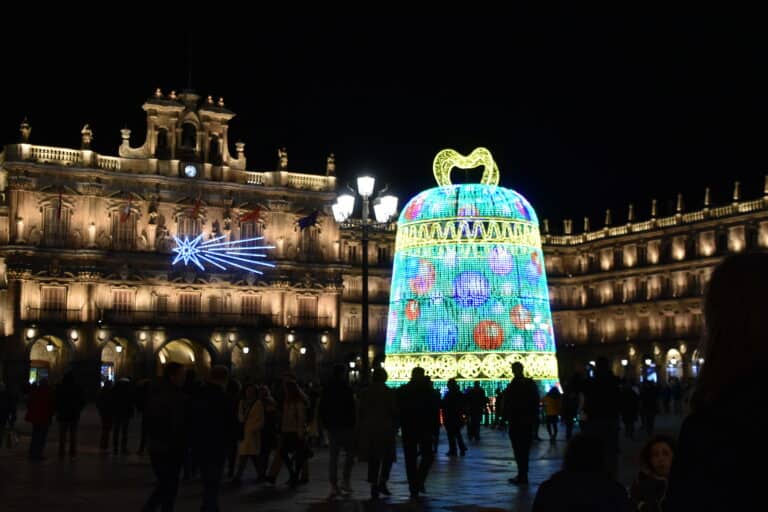 [Dec. 2022] The landmark of Salamanca, a university town in western Spain, is the central square, Plaza Mayor.
According to our guidebook, it is 'the most beautiful central square in Spain'.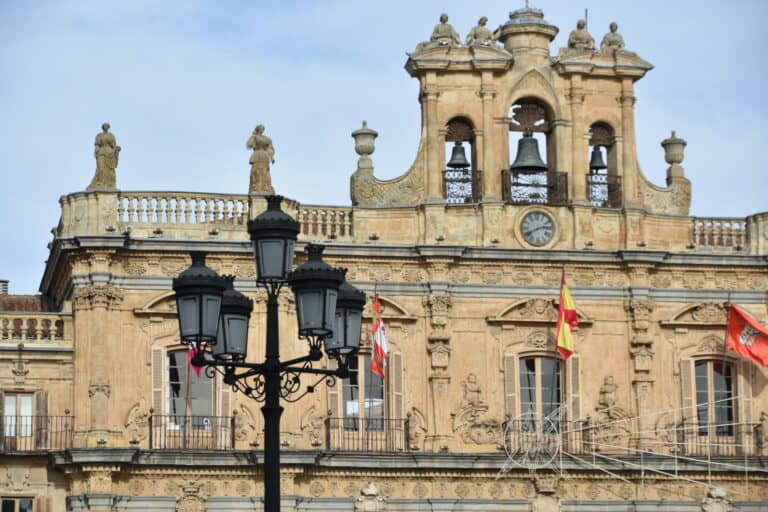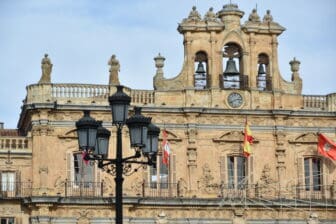 We also decided to go to Salamanca after seeing the pictures of this square.
Construction of the square began in 1720.
The east side, where the royal pavilion is located, was completed in 1733, and the north side, where the city hall is located, was completed in 1755.
The city hall is more impressive than the royal pavilion, so I only took pictures of that side.
But it is said that from the balcony situated on the second floor of the royal pavilion, historically kings and queens watched the bullfighting held in the square.
So, this spacious square was also a bullring.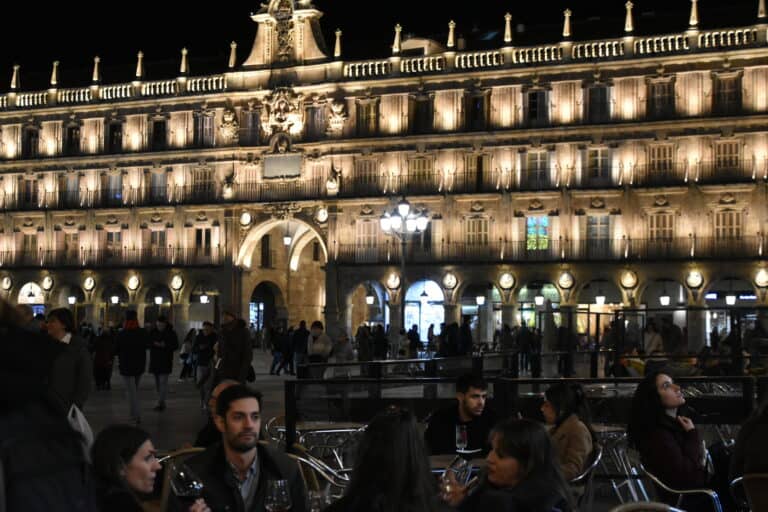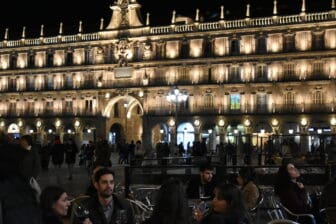 In Spain, we often come across such history.
Bullfights were regularly held here until well into the 19th century, and apparently the last one was held in 1992, so it's not long ago.
The walls surrounding the square are lined with busts of celebrities that we don't know.
During the year-end and New Year holidays when we visited, there was a Christmas decoration in the shape of a bell in the middle of the square.
When it got dark, this was colourfully lit up and stood out, but I imagine that the atmosphere would be better without this decoration.
The surrounding buildings were elegantly illuminated, highlighting the beauty of the square.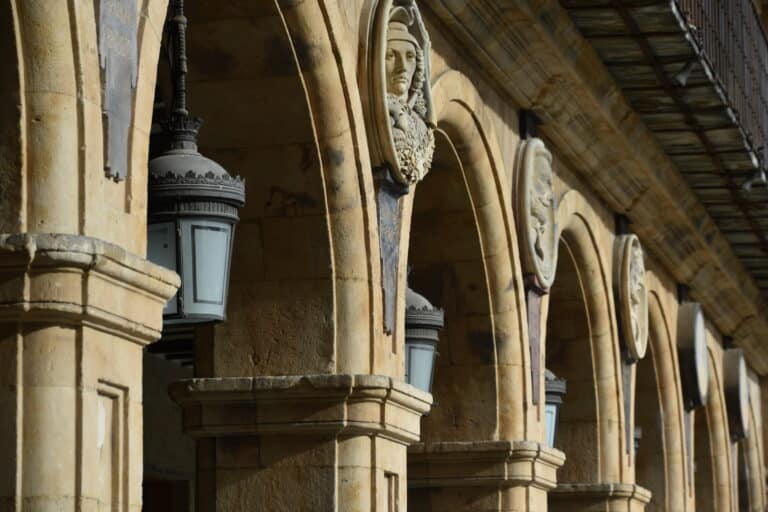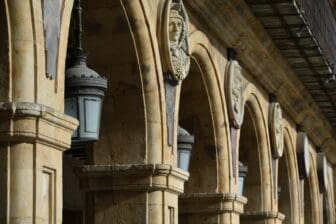 We ate some cake at a cafe facing this square in the daytime on the day we arrived.
Because my husband wanted something sweet after a delicious but salty local food called Jeta for our lunch.
I forgot the name of the cafe we entered, but it was quite spacious.
We ate a piece of cake called "Roscón de Reyes" here.
It looks like a cake we saw in Portugal a year ago, and I thought it was a kind of Christmas cake that people would eat at this time of year.
But when I looked it up, I found that Roscón de Reyes is traditionally eaten on January 6th, the Three Wise Men's Day.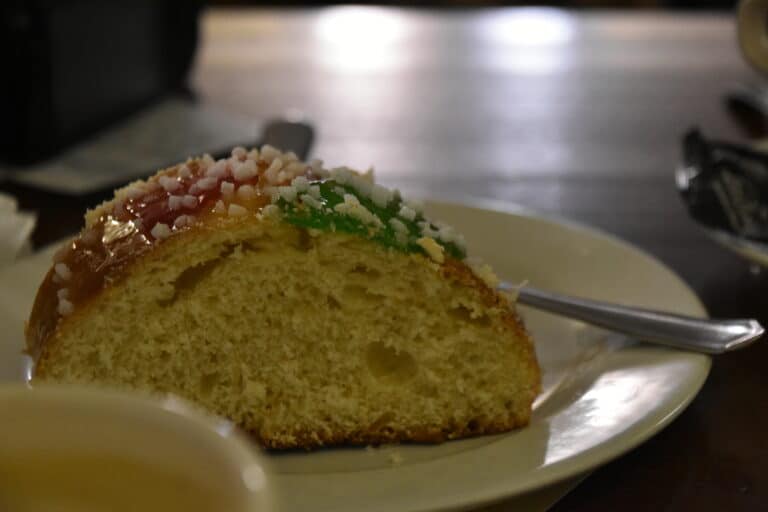 In the first place, I didn't know that January 6th was Three Wise Men's Day until I looked it up.
In England, where we live, it's just a day to remove the Christmas decorations, and there's no special celebration.
As for the most important cake, they were essentially sweet buns, and although they were not that delicious, I thought it was nice to be able to eat seasonal sweets.