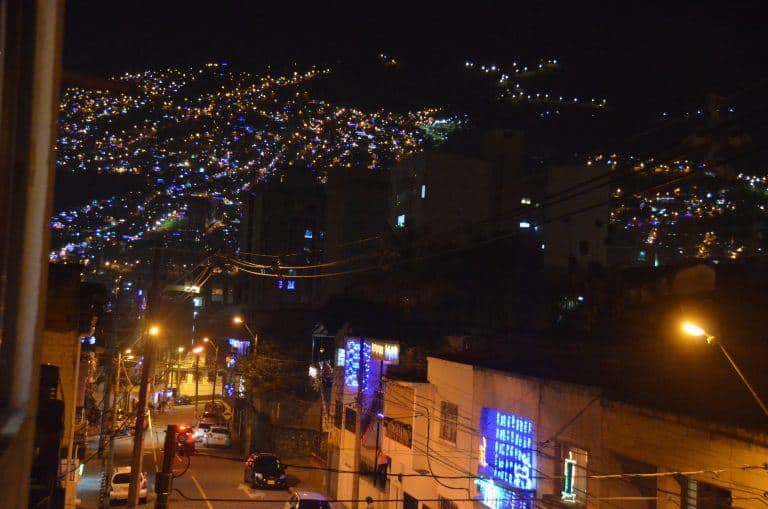 After the sightseeing in Medellin in Colombia, we came back to our hotel.
The name of the hotel was Park 10.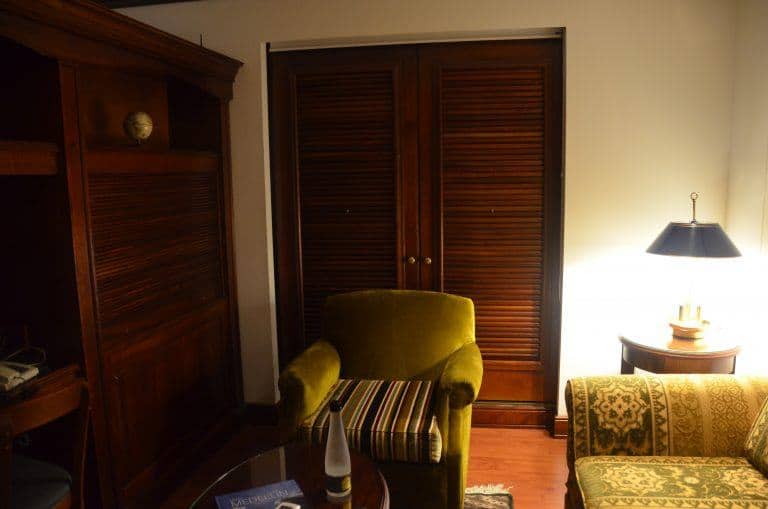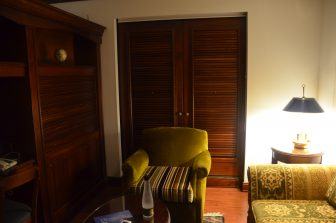 It was not a new hotel, but our room was spacious with a separate living room, which was nice and relaxing.
I did not check where in the city it was, but it was probably in a good area.
One night before, we went out to the downtown in that area, following our guide's instruction.
There was a small park and there were many restaurants and bars surrounding it.
Because Medellin was the most dangerous city in the world until recently, we were quite nervous, but in fact we saw an ordinary downtown scene with many young people.
During this Colombian holiday, taking the advice of the guidebook and other sources in trust, I did not even have my watch or any accessories on most of the time, which did not seem necessary.
Well, you cannot be too careful I suppose.
This was the New Year's Eve.
Around 5:30 pm, the friends of our Japanese friend came to the hotel to meet us.
Those were the members of the family with whom my friend stayed for a few months nearly 20 years ago.
So we did not know them at all, but they were very friendly from the first and let us join their family year end party at their home in the east part of the city.
Probably they were the middle class people.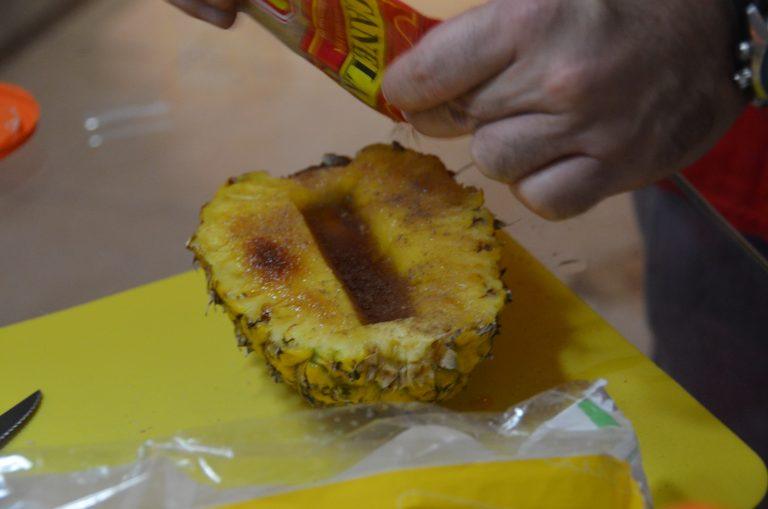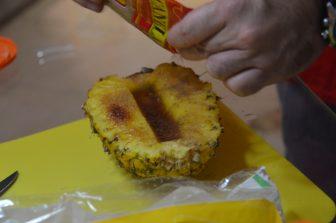 At the veranda of their neat flat, the husband did BBQ.
Not only the meat, but the pineapple grilled with cinnamon and whisky was very good.
The wife's parents and sisters joined the party and some other relatives visited and stayed for a while by turns.
After warming up, they all started dancing salsa.
The elderly parents were very good at dancing, too.
It must be their blood.
It was interesting that these people in Medellin love their hometown very much and seemed to have a strong sense of rivalry with people in Bogota.
According to them, people in Bogota are cold.
We were so lucky that we could meet them and see the ordinary Colombians' life.
That reminded me of our Easter experience in Romania at friends' friends' home.
So the year 2016 which started in Bariloche in Argentina ended in Medellin in Colombia peacefully for us.
[ Dec.2016 ]