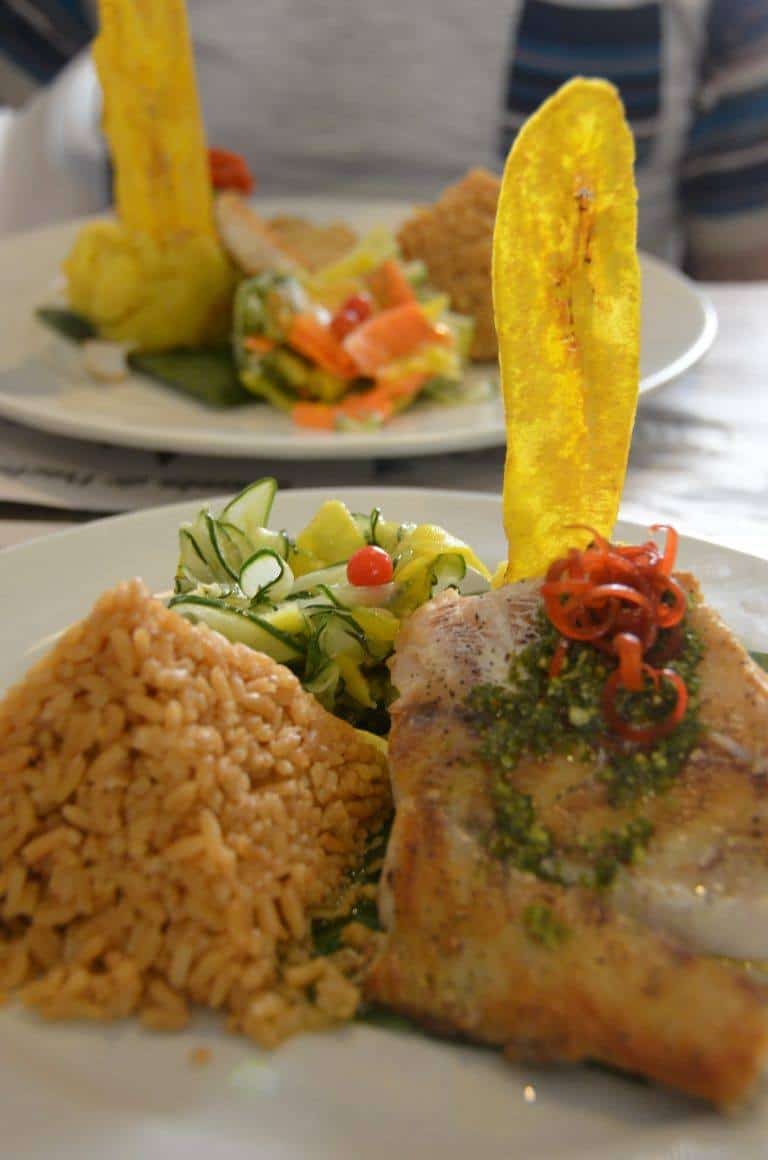 [ Jan.2017 ] On the day we had the sightseeing tour in Cartagena in Colombia, we had our lunch at the restaurant which our guide, Julio recommended.
The name of the restaurant was La Mulata and apparently that means a person who is half black and half white.
It seemed a popular restaurant and when we were there it was nearly full.
The staff were working briskly.
We both ate the grilled fish ( sea bass) with some herbs and chili and the coconut rice.
The dish came with some potatoes and vinegared cucumber.
The fish was good, but I liked the sweet rice particularly.
I nearly forgot but before the main course, they served the vegetable soup, though we did not ask for that.
Probably it was the part of the set.
Unfortunately there were some coriander in it, so I could not eat it.
Julio took us here and found the table for us, then we parted.
We spent only a few hours with him, but he gave us an impression that he loves his wife very much.
His wife appeared many times during his explanations.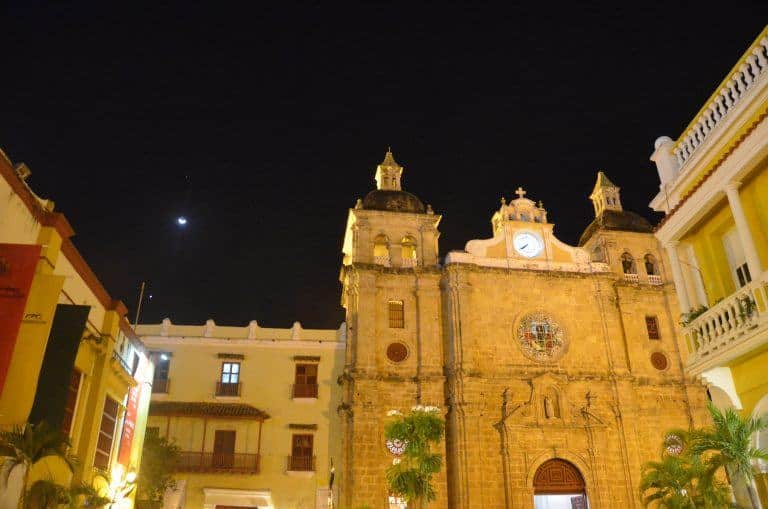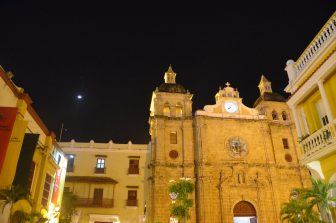 For example, when he introduced Iglesia de San Pedro Claver saying "It is said that the couple who got married in this church, they never get divorced" and then continued proudly "I got married here, too".
And at the square that at night becomes the place for salsa dancing, I asked if he danced as well.
He answered "Yes, I dance with my wife".
So I was listening to him thinking they must be a very good couple, but one point he said in a low voice "But now my wife is fighting breast cancer. We go to the hospital twice a week to have chemotherapy".
And because he works freelance and does not get a fixed salary, sometimes he does not have enough money for the therapy and has to ask for payment by installments.
Cartagena is divided into 6 zones like Bogota and Medellin depending on people's income and he said he was living in the poorest zone 1.
We felt so sorry and became rather sad.
Looking at us being like that, he smiled and said "But I am happy!".
I do not have any idea how advanced the medical technologies in Colombia is and all I can do is to hope that his wife can overcome the illness and they live peacefully.