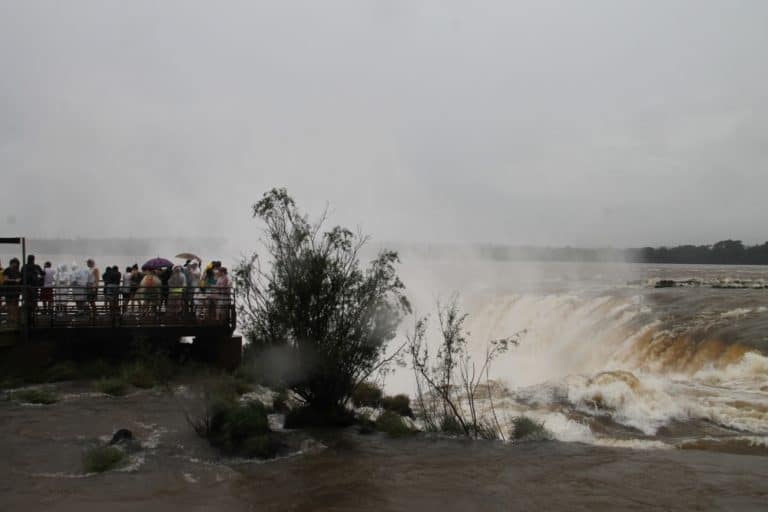 [ Jan.2016 ] On the next day, we spent whole day in the Iguazu Falls national park in Argentina.
Because the water was too much, the boat trip was cancelled, so we ended up walking both trails, lower trail and upper trail.
There was a place where we could see the fall very close from the front.
We got soaked again, but I could feel the power of the water throughout my body.
After we had a light lunch at a canteen in the park, we took the lovely little train to go up to the place where we could see "Devil's Throat", the highlight of the falls.
To be honest, by then, I was already weary of the water, but this fall was really worth seeing.
The waterfall has a difference of 80 metres in elevation.
The reason why they call it Devil's Throat is that the noise here is deep as if a devil were roaring.
What a good naming! The vast amount of water was angrily falling down and the spray was like a cloud.