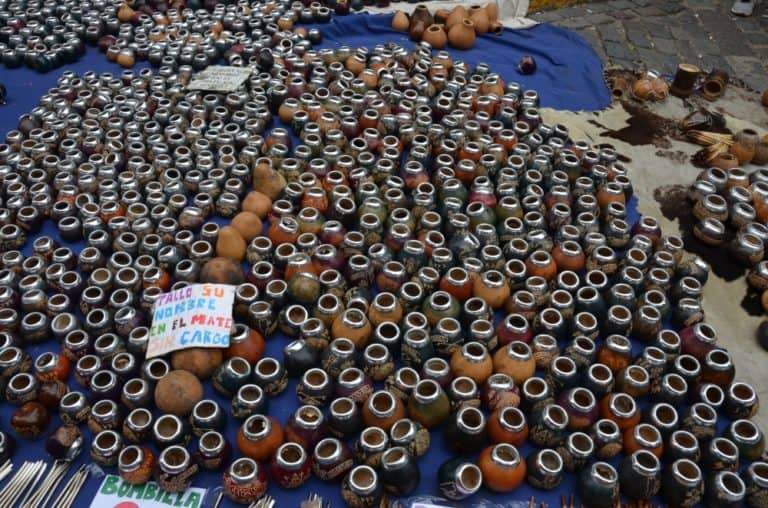 [ Jan.2016 ] I was disappointed in Santiago in Chile on Sunday because most of the shops were closed, but here in Buenos Aires, we were lucky being there on Sunday.
Because every Sunday, they hold a big market in the area called San Telmo.
Originally it started as an antique market in Plaza Dorrego in 1971.
In this square, there were many antique stands even now.
At one part of the square, there was a dance floor. It seemed that they were showing some tango here.
Unfortunately when we came there, the performers just finished dancing.
We waited for the next one, but they did not start, so we had to give up.
Away from this square, there were more craft stands as well as many street performers.
There were so many things I wanted to buy, but we did not have peso cash, so we just had to look at them.
What a pity! I have to come back to Buenos Aires, even just for this market.