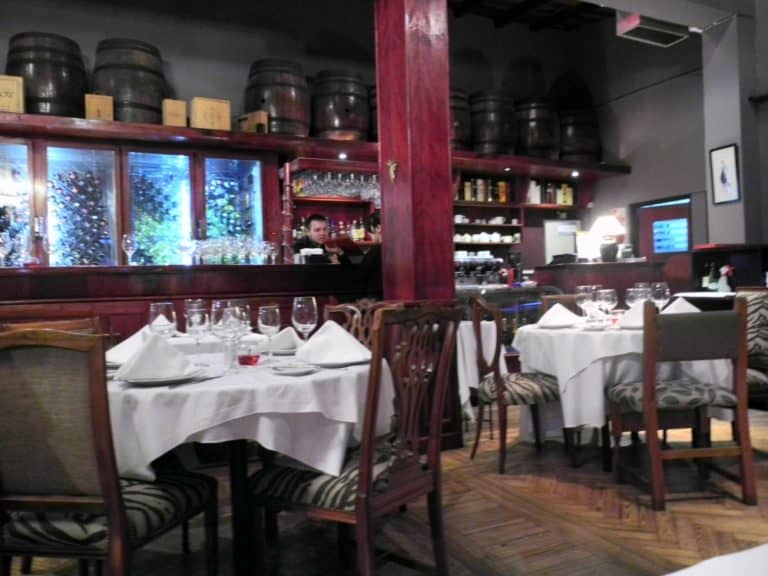 [ Jan.2016 ] On the second evening in Buenos Aires, Argentina, our tour leader took us to an area called Palermo Soho.
This area had a particular atmosphere, not like any other places in the city.
It was surprisingly trendy with lovely shops and cafes.
We could compare here with Aoyama in Tokyo or Chelsea in London.
We had a short walk, saying that we would like to stay around here next time.
The tour leader had a famous steak restaurant in his mind and we went there, but it was fully booked.
We tried the sister restaurant, too, but it was no good.
So in the end we went to his second choice which was called Cabernet.
This one was almost empty, sorry to say, but the food was very good.
The sirloin steak which they called Chorizo was grilled just right.
I had 300g and my husband 500g.
The wine, which they poured it into the decanter, was excellent.
The staff was nice and friendly.
I can say that this was the best meal we had during this holiday.
I saw the reputation of our tour leader's first choice in the internet afterwards and found that some of the comments were very bad.
So I think we were lucky that we went to this second choice.