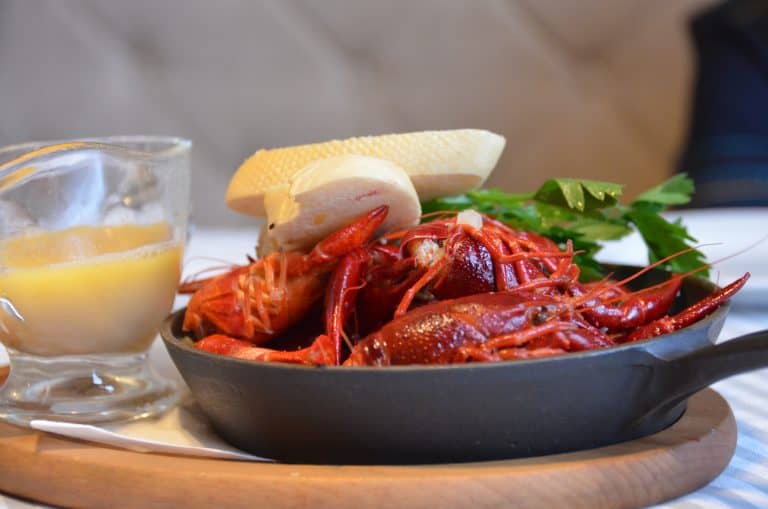 [ Aug.2016 ] On our first night in Gdansk in Poland, we went to a restaurant called Gdanski Bowke. It was by the river and had a good reputation on the internet.
The table to which the waiter first ushered us was near the toilet and my mother said " I don't like it", so we got a better table near the window.
It is a good thing that she complained.
For the starter, we shared a crayfish dish and a chicken liver dish.
The meat from the crayfish was not plentiful, but it was very red and looked good.
The liver tasted so good that I regretted that we had shared it.
For the main dish, I chose smoked boar with a sweet sauce, possibly cranberry sauce.
I was very satisfied with that.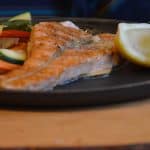 My mother and my husband chose the wild Baltic salmon, which was much less fatty than the ones we usually buy in the supermarket.
After sharing the desserts, we had a glass of a spirit they had recommended, called Goldwasser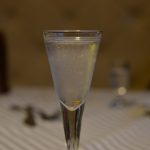 (gold water), which contained gold leaf.
It tasted like anise.
Apparently, it is a medicinal beverage created in the 16th century.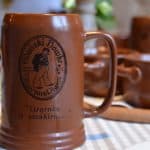 Also, the beer here was specially made for this restaurant by the local family brewery.
According to the local guidebook, Bowske, the name of this restaurant, refers to casual labourers before the second world war, who were getting work from the quayside tradesmen and then spent their earnings immediately in the pubs.
They were an important part of life in Gdansk in those days.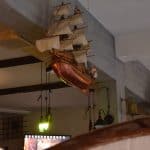 So the interior of this restaurant is designed as if this was the port tavern before the war.
The restaurant is fairly newly established in 2012, though.
This place was a bookshop before that.