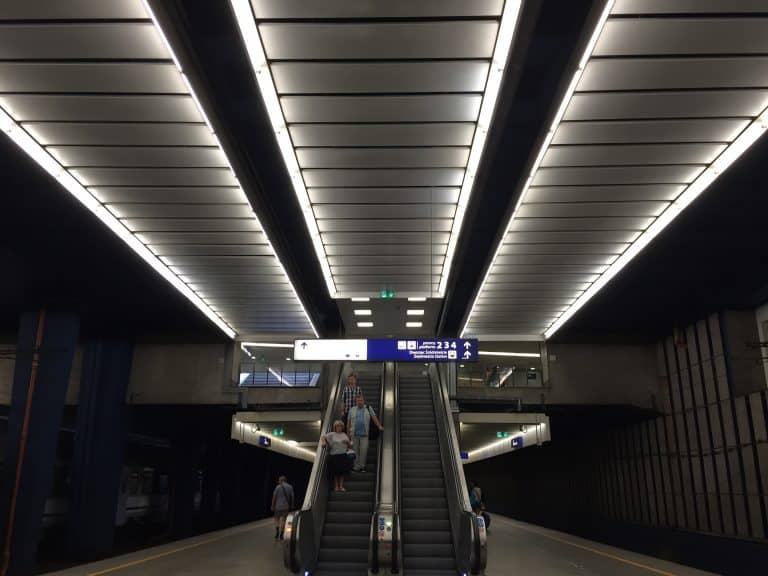 [ Aug.2016 ] In Poland, we went to Gdansk from Warsaw by train.
It departed from the underground platform in Warsaw Central Station.
While we were waiting at the platform for the 11:20am train, there was an announcement and I noticed that some of the passengers on the platform moved.
So we went up to the information board and found that the train was delayed by 120 minutes!
My husband went upstairs to the information office and joined the long queue.
Finally his turn came, but this time the person at the window did not speak English.
So he called out loudly "Is there anyone who speaks English?".
Fortunately a quite old lady responded to his call.
And thanks to her, we could exchange our tickets to the 12:20pm train.
According to my husband, this lady's son got married to an Australian woman and they were living in Canada.
Because her grandchildren cannot speak Polish, she studied English.
This kind of small contact with ordinary local people is the treasure of the travelling.
It took a little more than two and a half hours to get to Gdansk.
They served water and coffee free of charge.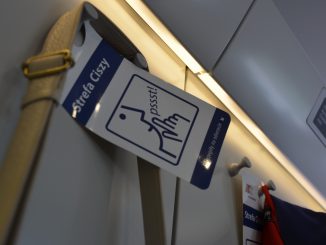 By the way, on the way back, our reserved seats were in the 'No noise' car.
In this car, not only the mobile phone, but ordinary conversation has to be the minimum with the low voice.
Every passenger was following the rule strictly.
Of course there were no babies' crying.
I wish someone would introduce this system on aeroplanes, too.