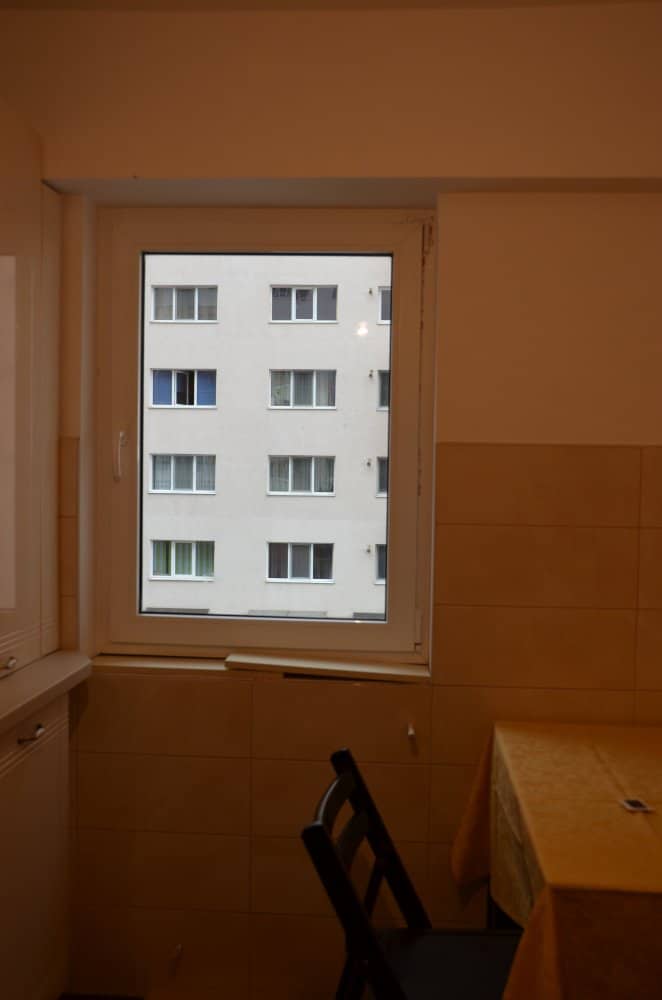 [ Apr.2014 ] In Bucharest, we stayed in our friends' flat for ourselves.
They bought this flat for their daughter, and at the moment, they were getting ready to be able to live in.
They have already put the furniture in in bedroom, bathroom and kitchen, but the lounge was still empty.
They told us that they had to decide even the basic plan of the flat.
This flat is in the newly developed area, away from the centre of Bucharest.
There were two big blocks in the middle of nowhere, and already about 200 families started living there.
A lot of building works were going on around there.
7 years has passed since Romania joined the EU, but there are corruptions at the top of the piles of politics and economy here and there and they seemed to be struggling to become a real rich country.
But I had a impression that it has progressed a lot compared with 9 years ago.
Next time I visit there, I am sure I will see a lot of change here.