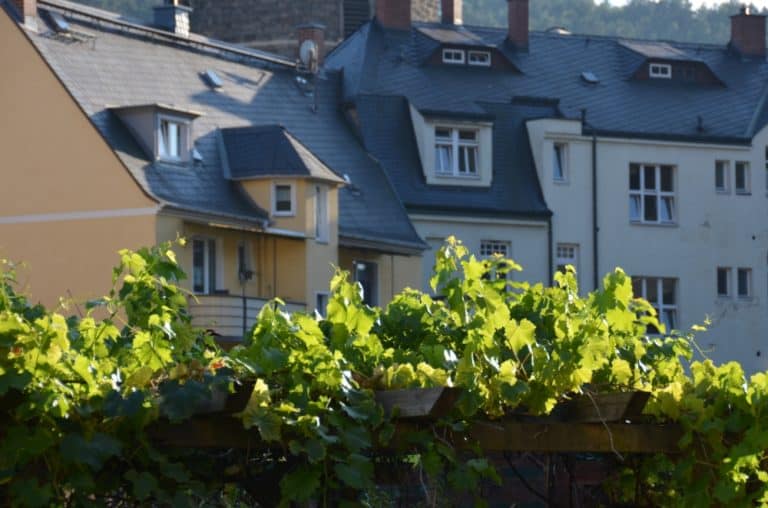 [ Aug.2015 ] The destination of our slow steamship journey was Bad Schandau, a town in Saxon Switzerland in Germany.
This town seemed to be known as a spa town.
As we had to go back to Dresden, we looked for the railway station.
Because it is a small town, I thought we would come across the station sooner or later, but in fact, we could not find it at all.
We asked a person in a pub and she said "Go straight to find the bridge. After crossing the bridge, it is in front of you".
We started walking in that direction, but after a while we realized that she had thought we had a car, because the bridge was so far away.
So, we decided to go in to a nearby hotel and ask for a taxi.
The kind hotel receptionist said: "Just go down there, there is a ferry to the station".
We went down to the river in half doubt.
Sure enough, there was a ferry service to the station.
It took less than 10 minutes to arrive directly underneath the station.
Ferries play a very active part here on the Elbe, as we crossed it by ferry at Kurort Rathen, too.
By the way, in Dresden, which is a city too big to rely on ferries, they built a bridge that caused their elimination from the Unesco World Heritage list.
It was listed in 2004 and removed in 2009.
They should have made a tunnel, shouldn't they?
Take a look at Germany's photogallery