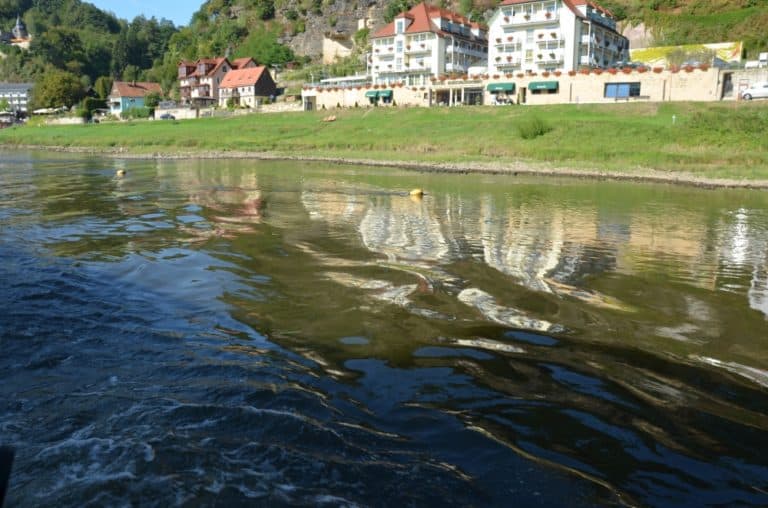 [ Aug.2015 ] After enjoying the wonderful view of Bastei, we came down to the river.
The weather was too good to go back to Dresden, so we decided to take a boat going to the opposite direction.
The boat which picked us was a steamship called Pirna, which was made in 1898.
It seemed that they modernised in 1994, but old mechaism was used.
Very elegant, but very slow.
The time passed slowly while we drank a glass of local sweet white wine and enjoyed the view.
On the way, we went passed Kornigstein, a famous town with a fortress, but we did not get off and went all the way to the last stop of Bad Schandau.