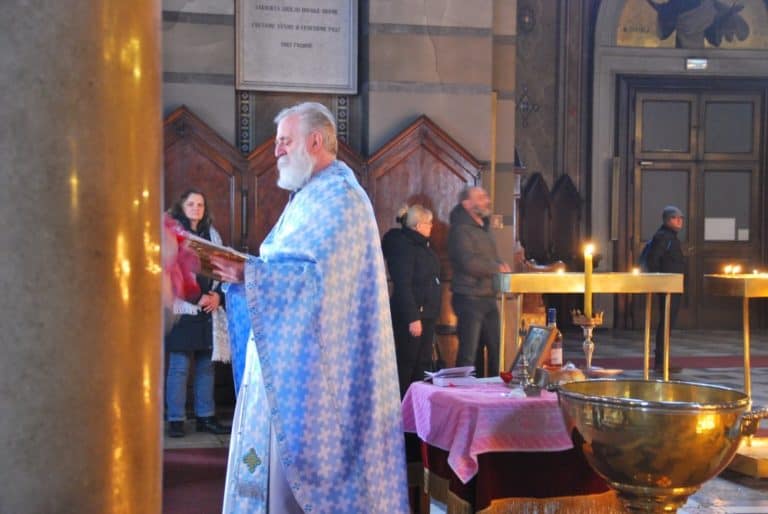 [ Feb.2014 ] In Trieste in Italy, near the Grand Canal, there is a church with a long name : The Serbian Orthodox Church of the Holy Trinity and St.Spyridon.
Because I saw its blue domes from the San Giusto Hill the day before and wanted to see what it was, we went into the church and found that they were in the middle of the Baptism.
I felt a bit awkward, but some people were taking photos, so I did, too.
The obvious difference of the baptism between Catholic Church and Orthodox Church is that in Catholic Church, the baby and parents go up to the altar to receive the baptism, but in Orthodox Church, the priest comes out to the nave and does the ceremony.
There were a lot of candles lit in the church, which made the beautiful atmosphere.
According to my guide book, the Serbian community has lived in Trieste since the beginning of the 18th century and has contributed a lot to the economical development of the town.
They started building this church in 1861 and took 8 years to finish it.
Currently there are 10000 – 15000 Serbian people living here.