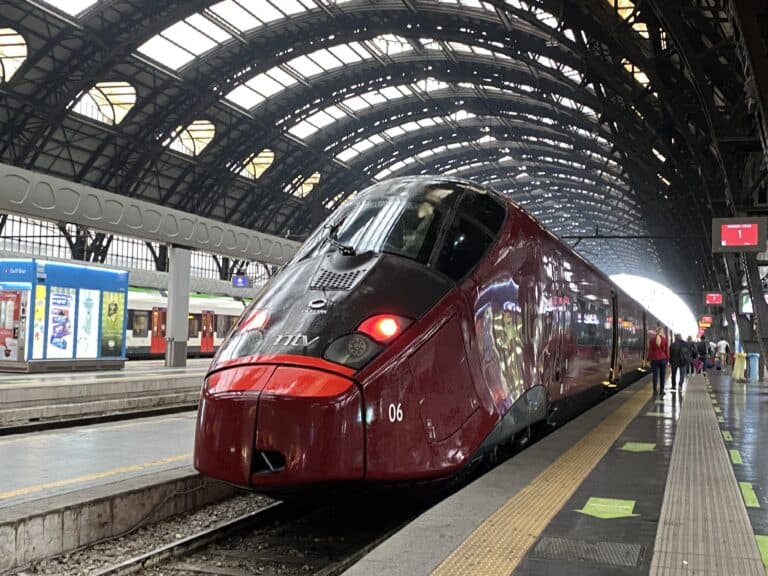 [Sept. 2021] In Italy this time, we took a private high-speed train, Italo.
This was the first time for us since the spring of 2013.
Italo opened in 2012, so it was still new at the time, but now it seems that it has taken root as a people's choice for transport.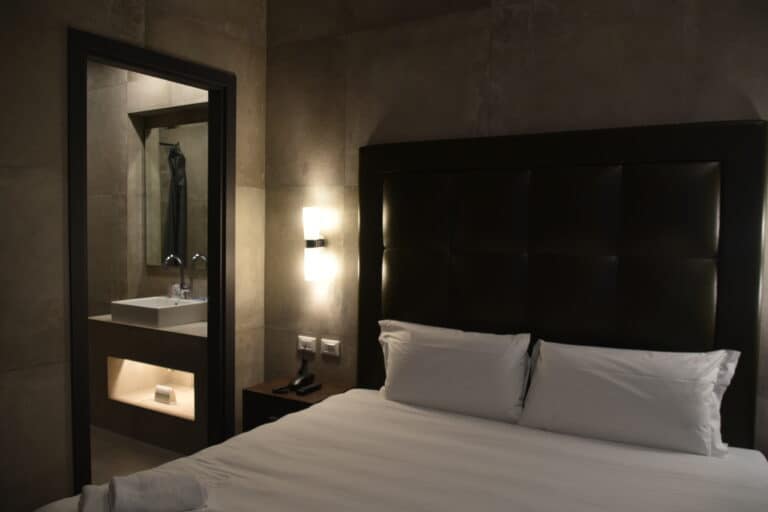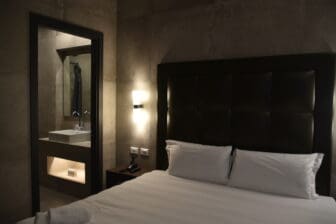 With this move in mind, we stayed at the Spice Hotel near Milan Central Station the night before.
It seems that it was a new hotel, and the driver of the taxi we got on from Linate Airport didn't even know it.
My husband said that the street called via Vitruvio, where this hotel is located, was not a good street and used to be lined with dubious brothels, but now it looked like it was being redeveloped.
This hotel is nice and new, but the exposed concrete finish has made the rooms and the lobby dull in grey.
The hotel we stayed in in Tbilisi, Georgia before was just like this, but because this time our room was small and had no windows, it was more prison-like than the hotel in Tbilisi.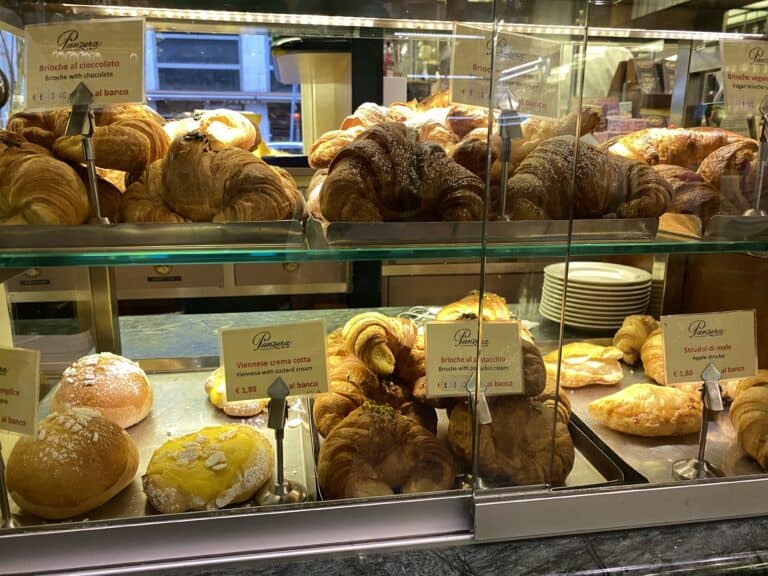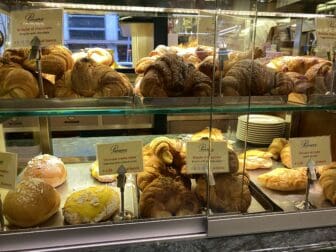 Anyway, it's been a while since we stayed at a proper hotel, as recently we were using Airbnbs.
We arrived late, so we just went to bed this day.
The next morning, we had breakfast at the café next door.
This café is the place we used to often go to, and we even have taken my Japanese families here once.
It made me happy to see the familiar, but a little older barista working as usual.
I like the little bigné (cream puff) here, and this time I ate two of them for breakfast.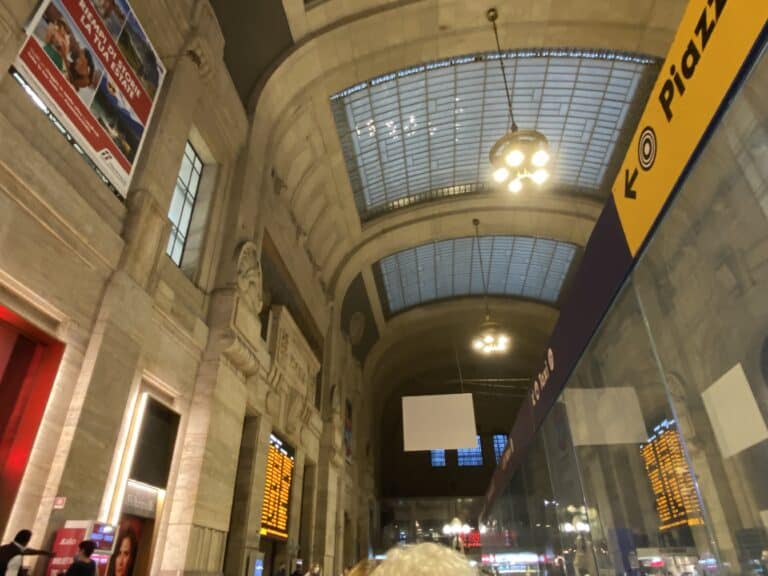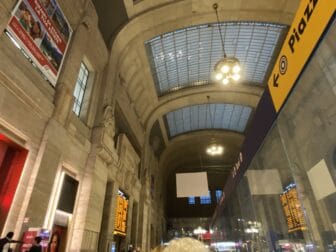 And of course, cappuccino.
We drink cappuccino in London as well, but this one wasn't too big and not too hot, it was creamy, and I appreciated that it was a real cappuccino.
After breakfast we returned to the hotel, packed up our luggage and went outside and found that it was a big storm.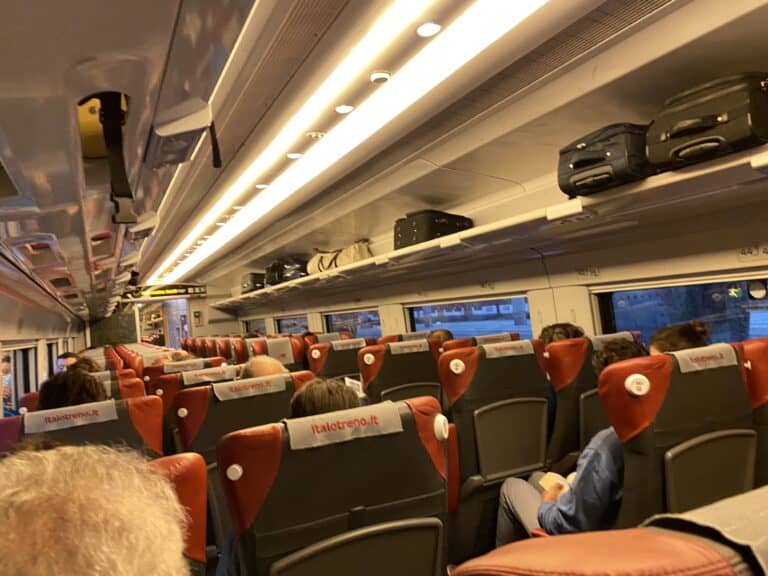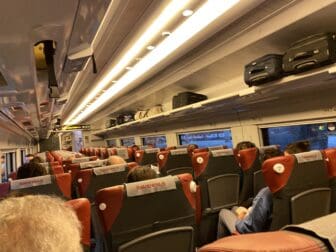 The distance from here to the Central Station was only about 50 metres, but even with an umbrella, we got wet.
Due to this rain, Italo from Turin was delayed by 10 minutes.
The shining train body was lovely, but the seats were as small as the ones in an airplane.
But unlike in the UK, all the passengers were wearing masks, which made me feel at ease.
On the way, I could clearly see a very big lightning from the train window.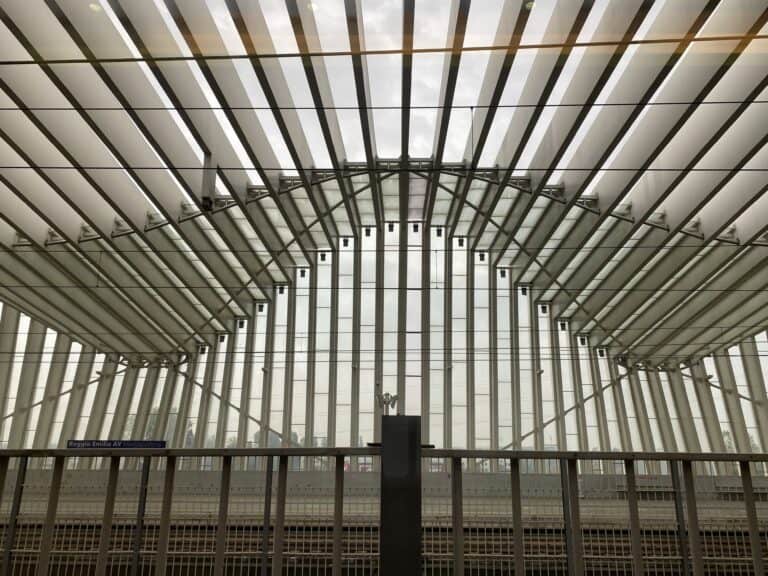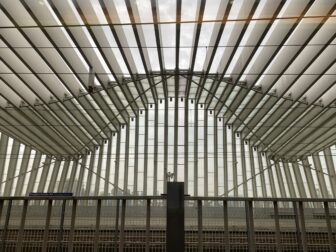 It was the neighbourhood of my favourite outlet, Fidenza.
One of the stations the train stopped at was the modern stylish Reggio Emilia station, and two hours later, a little earlier than scheduled, it arrived at our destination, Santa Maria Novella station in Florence.
It seems that the delay in departure has been recovered.
By the way, there was a Green Pass (vaccine certificate) check in the train, but the inspector did not arrive to our seat in car 10 by the time we got off.